Reviews
We appreciate our patients' trust and opinions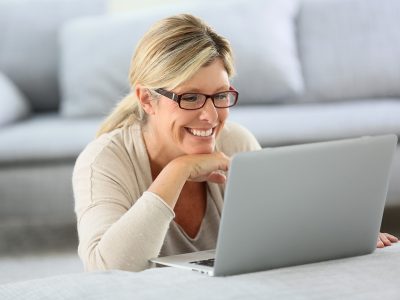 Best in Tampa Bay Area
★★★★★
"
The Woman's Group is the best run physician group office in the Tampa Bay Area. Smooth check in and out, friendly and knowledgeable insurance and back office staff. Same for front office staff. I have been a patient here for 25 years and I hope to be for another 25 years.
"
Always Calls Me Back
★★★★★
"
I like the fact that when I leave a message for the MA I always get a call back for any concerns I have, also my Dr offers me options and takes time to discuss.
"
Dr. Peden is the Best
★★★★★
"
My greatest experience is my visitation with my doctor, Carmen E. Peden. She is the BEST!! First of all, she is always wearing a beautiful smile and pleasant manner; she is caring and looking for the best to treat you and or symptom(s). Even though I only see her 2x a year, I commend her for her expertise in the field she is in. She is always looking out for helping us women health wise. She is my Dr. of the YEAR. I recommend her and commend her. Give us more of Dr. Carmen E. Pedens in the health field.
"
Makes You Feel Good
★★★★★
"
Our visit with Dr. Russell was great. I had to leave my old OB office in Pinellas because it is just too far away. I was very, very nervous about switching doctors, but this office was recommended to me by a few different people. Dr. Russell reminded me so much of my previous OB/GYN. She is very personable, down to earth, and talks to you in way that really makes you feel good. The nurses have also been great.
"
Love the Staff
★★★★★
"
I love the staff at this location, Dr. Veiga is always super nice, professional and caring for her patients. Overall, I love the Woman's Group staff.
"
Quality Customer Service
★★★★★
"
Quality of customer service provided by all staff members and the time Dr. Karolina Borodo took to answer my questions and concerns.
"
Dr. Butler is the Best
★★★★★
"
The staff is welcoming, professional, and efficient. And, Dr. Butler is simply the best. I have recommended her to my patients/clients and all have found her to be informative, thorough, and committed to their care. Please extend my appreciation to Dr. Butler and her team for all they do for me. I'm a patient and a fan.
"
I Love The Woman's Group
★★★★★
"
I love The Women's Group. I have been a patient for around 7 years I believe since I moved from out of state. I always have a wonderful experience with the staff and doctors. They are professional, kind, and responsive to calls. I cannot say enough nice things about the office.
"
Choose The Woman's Group
★★★★★
"
Absolutely wonderful experience!! From the beautifully designed office to the relaxing music, I felt as if I was in a spa or resort. The nursing care, medical care, and chuck in and check out were exceptional!! I am so glad that I chose The Women's Group!
"
So Thankful
★★★★★
"
We are so thankful For the care I have received from this practice for the last 17 years and recommend you often to friends!
"
I Love The Woman's Group
★★★★★
"
I love the office & the staff! Everyone is so professional and friendly. I love The Woman's Group.
"
If you'd like to leave a review for The Woman's Group, you may do so right here! We appreciate our patients. Please feel free to give us a call with any questions or concerns!