Reviews
We appreciate our patients' trust and opinions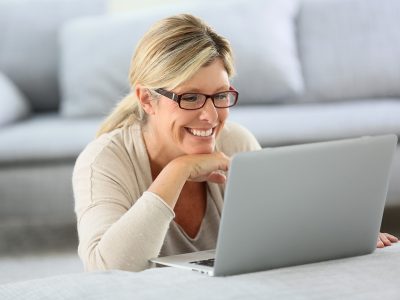 Wonderful Office!
★★★★★
"
Polite and professional office staff and medical staff. Doctors are all polite, strive to be on time for appointments, and take the time to listen to all concerns and answer all questions. Wonderful office!
"
Made Me Feel Comfortable
★★★★★
"
First time patient and everything was great, Doctor was awesome...made me feel comfortable.
"
Patient
★★★★★
"
My first visit, Dr. Lancaster is amazing. Took here time with me and very sweet. Office is beautiful, Stuff was helpful, so friendly and very nice.
"
Dr. Crooke
★★★★★
"
I really like Dr. Crooke, she is very nice, caring and listens.
"
Great Experience
★★★★★
"
I always have a great experience when I come to see Dr. Peden. She listens to me and answers all of my questions. She seems genuinely concerned with my health and wellbeing. The rest of the office staff also treats me with the upmost professionalism. I am super impressed with this practice and their dedication to patient care.
"
Dr. Polender is Superb
★★★★★
"
Phenomenal. Dr. Allison Polender is simply superb. The best OB/GYN I have ever had.
"
Great Environment
★★★★☆
"
The wait time was slightly extensive but the great environment, friendly and knowledgeable staff, and the professionalism and kindness of Dr. Russell made it worth it. Thank you!
"
Dr. Peden is the Best
★★★★★
"
My greatest experience is my visitation with my doctor, Carmen E. Peden. She is the BEST!! First of all, she is always wearing a beautiful smile and pleasant manner; she is caring and looking for the best to treat you and or symptom(s). Even though I only see her 2x a year, I commend her for her expertise in the field she is in. She is always looking out for helping us women health wise. She is my Dr. of the YEAR. I recommend her and commend her. Give us more of Dr. Carmen E. Pedens in the health field.
"
Great 1st time experience
★★★★★
"
I'm embarrassed to admit that I hadn't been to the Doctor's in a long time so needless to say I was SUPER nervous about my first visit. The technician who took my vitals was really sweet and made me feel super comfortable. I wish I could remember her name but she was awesome. My Doctor was Dr. Trexler and she was GREAT! She answered all my questions and explained everything she was doing before the exam, which made me feel really comfortable. She had good conversation with me while doing the exam to keep my mind off of what was happening (pap smear-no fun for anyone). All in all...the entire experience was fantastic and I would recommend The Woman's Group and Dr. Trexler to everyone! 🙂 Thank you for a great first time visit!
"
GREAT OFFICE
★★★★★
"
I HAD THE PLEASURE OF SEEING DR. POLENDER. SHE IS SUCH AN AMAZING DOCTOR. DR. POLENDER IS SO CARRING, SHE TAKES TIME TO LISTEN AND UNDERSTAND YOU. I WOULD RECOMMEND HER TO ALL. THE OFFICE STAFF ARE JUST AS CARING. I TELL EVERYONE ABOUT THE OFFICE. JUST WANT TO THANK HER FOR ALL HELP WITH MY ISSUES AND BEING PATIENT WITH ME. SHE TRULY LISTENED AND SOLVED THE PROBLEM.
"
Dr. Viega
★★★★★
"
Dr. Viega was very patient with me, gave me awesome information and detail, which limited my questions. She made sure that I was comfortable during the procedure and answered all questions that I did have.
"
Great Physicians
★★★★★
"
Since the beginning of my pregnancy, I've been going to The Women's Group at this location. The experience I had here was wonderful, from all the staff to all the great physicians! My pregnancy and birth of my child went beautifully thanks to them !
"
If you'd like to leave a review for The Woman's Group, you may do so right here! We appreciate our patients. Please feel free to give us a call with any questions or concerns!