Reviews
We appreciate our patients' trust and opinions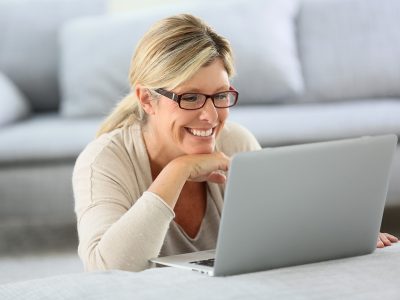 Dr. Serrano is Great
★★★★★
"
Dr. Evelyn Serrano is great. Easy to talk with, thorough history and exam.
"
Love Dr. Serrano
★★★★★
"
I love Dr. Serano, she has always been very friendly and caring, my experience with her has always been great.
"
Very Comfortable
★★★★★
"
Was truly pleased with the staff and the cleanliness of the office very comfortable with Dr. Madelyn Bulter.
"
Listens Carefully
★★★★★
"
Dr. Peden is one of the most personable and smartest doctors I have come across. I appreciate the time she took to ask about my history and listen carefully. I did not feel rushed and she showed me great respect.
"
Dr. Serrano is Excellent
★★★★★
"
Dr. Serrano and staff are excellent!
"
Always Comfortable
★★★★★
"
I always feel welcome at The Woman's Group and value my time with Dr. Evelyn Serrano. She always asks if I have questions and is very easy to talk to and helpful.
"
Dr. Rousch Goes Beyond
★★★★★
"
I absolutely love Dr. Catherine Rousch. She always goes above and beyond!
"
Dr. Serrano is the Best
★★★★★
"
Dr. Serrano is the best! She always makes me feel comfortable and like my concerns matter.I have never felt like she was in a rush in all of my years as a patient. She is always thorough and explains things as needed. Her assistant at my visit was great and followed up with me as Dr. Serrano said she would.
"
Part of the Family
★★★★★
"
Dr. Butler is amazing, she makes you feel like part of the family.
"
Great Environment
★★★★☆
"
The wait time was slightly extensive but the great environment, friendly and knowledgeable staff, and the professionalism and kindness of Dr. Russell made it worth it. Thank you!
"
Super Friendly
★★★★★
"
Dr. Russell was very knowledgeable and super friendly. She made me very comfortable during my exam, I liked the special touch of the poem on the ceiling instead of a bare wall. The staff was very friendly. The office was beautiful.
"
Care and Attention
★★★★★
"
I have been very pleased with the care and attention I receive at The Woman's Group. The MDs are always very attentive and really listen to my concerns. The office staff is always pleasant and helpful. The waiting room is very comfortable and decorated in such a way that it doesn't feel cold and unfriendly like most MD offices. I did not find that when I lived in Virginia for 14 years (tried several practices). Where I went in PA was very similar to The Woman's Group so I am very happy to have found a great group.
"
If you'd like to leave a review for The Woman's Group, you may do so right here! We appreciate our patients. Please feel free to give us a call with any questions or concerns!