Reviews
We appreciate our patients' trust and opinions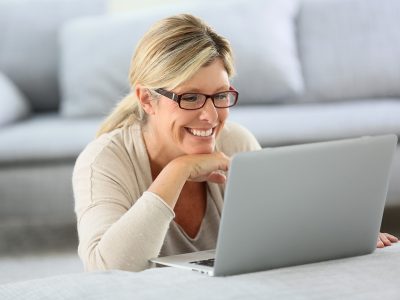 Dr. Wahba is So Kind
★★★★★
"
Dr. Irene Wahba is so kind and patient. She thoroughly explained everything and made me feel so comfortable. The staff is incredibly friendly and so professional what a great office!
"
I Love Dr. Crooke
★★★★★
"
I love Dr. Crooke, I wish I found her during my pregnancy. She delivered my daughter and its been a great experience since. She understanding and is genuine.
"
Incredible & Caring Staff
★★★★★
"
This was my first ever experience with a gynecologist and I was scared out of my mind (to the point of literal unconsciousness). The entire staff as a whole treated me wonderfully and made me so secure and comfortable as they could clearly see I was incredibly nervous. I would absolutely recommend this location to anyone. I couldn't say enough nice things about Dr. Twitty if I tried. I have never been so blessed to have such an amazing doctor look after me. The care and thoughtfulness of these individuals is beyond great. Best medical experience I've ever had.
"
Excellent Service
★★★★★
"
Very pleasant visit. Beautiful office, caring staff and excellent service.
"
Amazing Staff & Doctors
★★★★★
"
Everyone was very nice & professional. Dr. Malhotra made me feel at ease and was very attentive to my concerns even when I unexpectedly found out I was expecting. I look forward to building a lasting relationship with this awesome group on my 3rd pregnancy.
"
Always Calls Me Back
★★★★★
"
I like the fact that when I leave a message for the MA I always get a call back for any concerns I have, also my Dr offers me options and takes time to discuss.
"
Jennifer S. Russell
★★★★★
"
Jennifer is So AWESOME!!!Im a first time mom and i couldn't ask for a better Doctor to help me thru this journey. Jennifer takes her time to explain in details everything being done and always smiling.Thank you !!
"
Extremely Patient and Helpful
★★★★★
"
Dr. Viega and staff were extremely helpful and patient when answering all of my questions on my first OB appointment. Christine the ultrasound tech was friendly and kind. Overall, from start to finish our first appointment was a joy! Thank you for making us feel so welcome and for sharing our excitement with us.
"
Full Confidence
★★★★★
"
Dr. Madelyn Butler has my full confidence after 3 procedures in 2 years. It looks natural due to her expertise and I am thrilled with the results!
"
Dr. Rousch Goes Beyond
★★★★★
"
I absolutely love Dr. Catherine Rousch. She always goes above and beyond!
"
Best Gynecologist
★★★★★
"
Dr. Judith Barreiro is the best gynecologist I ever have. She has an angel on her and over Mara as well. Keep the good job!
"
4.8

out of

5

based on

131

reviews.
Overall rating:
If you'd like to leave a review for The Woman's Group, you may do so right here! We appreciate our patients. Please feel free to give us a call with any questions or concerns!