Reviews
We appreciate our patients' trust and opinions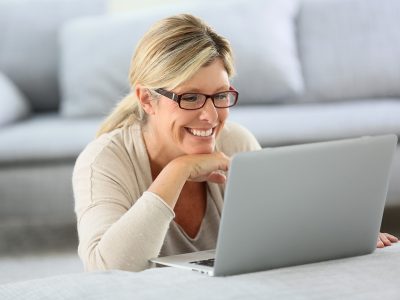 Caring and Compassionate
★★★★★
"
Staff and Doctors are amazing. Absolutely satisfied with visit. Caring and compassionate.
"
Extremely Patient and Helpful
★★★★★
"
Dr. Viega and staff were extremely helpful and patient when answering all of my questions on my first OB appointment. Christine the ultrasound tech was friendly and kind. Overall, from start to finish our first appointment was a joy! Thank you for making us feel so welcome and for sharing our excitement with us.
"
Great Pregnancy Care
★★★★★
"
I always feel like the entire staff is interested in my wellbeing and knowledgeable as well as going above and beyond for care/help. I cannot express how great the entire pregnancy care experience has been here. Wouldn't recommend anywhere else!
"
Excellent Communication
★★★★★
"
New patient visit with Dr. Polender. Excellent communication skills, good listener, prompts patient to share more, honest. Her style fits me very well.
"
Love Dr. Ghade
★★★★★
"
I loved Dr. Ghade (spelling). She made me feel very at ease and she was very professional and knowledgeable.
"
I've Found An OBGYN
★★★★★
"
This office was one of the nicest OB/GYN's I've ever visited. I just moved here from out of state and with a lot of luck was able to get a last minute appointment as a new patient. Dr. Polender was wonderful. I can't say enough nice things about her. I especially appreciated her patience. I feel relieved to know I've found an OB/GYN that I like and will definitely see again in the future.
"
Wonderful Bedside Manner
★★★★★
"
Looking for a new doctor after mine retired was difficult, but finding Dr. Twitty was a blessing! She has a wonderful bedside manner, very patient & knowledgeable. I am more than pleased!
"
Jennifer S. Russell
★★★★★
"
Jennifer is So AWESOME!!!Im a first time mom and i couldn't ask for a better Doctor to help me thru this journey. Jennifer takes her time to explain in details everything being done and always smiling.Thank you !!
"
Everyone Nice and Helpful
★★★★★
"
Everyone was so nice and helpful. Dr. Gourgue was fantastic. She was very thorough and her bedside manner is very comforting. I am a new patient to your practice and I am so happy to have established with your clinic. I had a wonderful new patient experience and I have already recommended your practice to several of my colleagues.
"
Dr. Wahba is So Kind
★★★★★
"
Dr. Irene Wahba is so kind and patient. She thoroughly explained everything and made me feel so comfortable. The staff is incredibly friendly and so professional what a great office!
"
Choose The Woman's Group
★★★★★
"
Absolutely wonderful experience!! From the beautifully designed office to the relaxing music, I felt as if I was in a spa or resort. The nursing care, medical care, and chuck in and check out were exceptional!! I am so glad that I chose The Women's Group!
"
Best Doctor
★★★★★
"
Dr. Ingram is the best Doctor. She is very professional and caring at the same time. My exam was quick and thorough. I couldn't be happier to have her as my Doctor!
"
If you'd like to leave a review for The Woman's Group, you may do so right here! We appreciate our patients. Please feel free to give us a call with any questions or concerns!