Reviews
We appreciate our patients' trust and opinions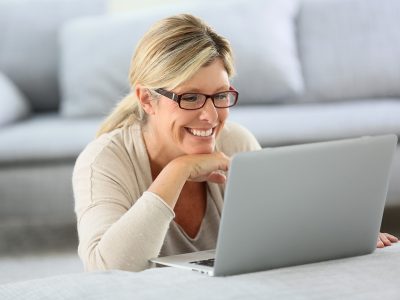 Simply the Best!
★★★★★
"
Staff is very professional and caring. Dr. Alidina is a doctor who is caring and listens to her patients. I won't go anywhere else. Thank you for great service!!
"
Amazing Doctor
★★★★★
"
My doctor was Judith L. Barreiro she was Absolutely AMAZING as well as the staff. I will not go anywhere else. Everyone was very professional and made you feel Every comfortable.
"
Amazing
★★★★★
"
This office is amazing and everyone was so nice. Dr Ranes is great.
"
Dr. Ranes
★★★★★
"
The Women's Group is wonderful. Caring staff and very clean office. Dr. Ranes is great. Very caring and patient.
"
Great bedside manner
★★★★★
"
Jennifer Sanchez Russel is absolutely AMAZZZZING! I have been seeing her for years and travel from Tampa to Riverview just to ensure I see her. Great bedside manner and very knowledgeable. Simply stellar.
"
Fabulous group of doctors!
★★★★★
"
I've been a patient of this practice for 14 years. During that time I've seen most, if not all of the doctors. They have seen me through 2 pregnancies and overall general health during these years. I trust every one of them and think very highly of all of them. They really are the best Ob/Gyn practice in Tampa.
"
Amazing Staff & Doctors
★★★★★
"
Everyone was very nice & professional. Dr. Malhotra made me feel at ease and was very attentive to my concerns even when I unexpectedly found out I was expecting. I look forward to building a lasting relationship with this awesome group on my 3rd pregnancy.
"
Really Great Place
★★★★★
"
I have nothing but praise for this place, I never wait long and the visits are always quick. Wouldn't go anywhere else.
"
Excellent
★★★★★
"
Loved the place felt right at home. Dr. took the time to speak with me before and after the examination. Everyone there is very courteous and professional.
"
Fantastic experience
★★★★★
"
From my first appointment, to the delivery of my son, to my follow up visits, I cannot say enough good things about the doctors and staff at the North Tampa office! I interacted with several of the doctors at the office and each was extremely helpful and kind. The reception staff were always very welcoming and very professional. Dr. Barreiro delivered my son earlier this year and I could not have had a better experience. I would recommend this office to anyone!
"
What a Lovely Experience with Dr. Cohen
★★★★★
"
I absolutely enjoyed my first prenatal visit with Dr. Cohen! She took the time to answer all of my questions and was so kind and very personable. The staff was also very friendly!
"
Genuine in their care
★★★★★
"
I've been coming to the LandO Lakes location since 2012. Courteous, friendly, genuine, never rushed. The wait time could be improved, but its well worth the wait for great service and medical care. Dr. Whaba is amazing!
"
If you'd like to leave a review for The Woman's Group, you may do so right here! We appreciate our patients. Please feel free to give us a call with any questions or concerns!