Reviews
We appreciate our patients' trust and opinions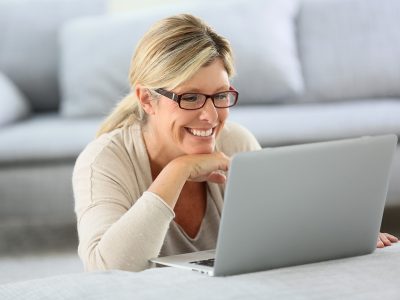 Very Happy
★★★★★
"
Dr. Gourgue is amazing!!!! She is always warm, attentive and makes sure she addresses any and all questions I have about my health during our visits. I've been very happy with my overall experience at The Woman's Group with all my providers who have delivered both my children. Please continue to be great at what you all do!
"
Very Impressed
★★★★★
"
I retired from a Nursing career Dec 2018, I previously worked in an OB/GYN practice for 13 years of my career. I was very impressed by the professionalism of everyone at TWG!!!
"
Love Dr. Serrano
★★★★★
"
I love Dr. Serano, she has always been very friendly and caring, my experience with her has always been great.
"
Dr. Gourgue
★★★★★
"
Dr. Gourgue always has a positive, upbeat attitude. She truly cares about her patients. I never feel rushed during our appointments. It's always a pleasure seeing her.
"
Listens Carefully
★★★★★
"
Dr. Peden is one of the most personable and smartest doctors I have come across. I appreciate the time she took to ask about my history and listen carefully. I did not feel rushed and she showed me great respect.
"
Amazing Staff
★★★★★
"
Amazing staff. Dr. Twitty is kind, professional and takes all the time needed for any questions you may have. Excellent all the way around.
"
Always A Pleasure
★★★★★
"
It's always a pleasure, everyone is friendly and caring. I wouldn't go anywhere else.
"
I've Found An OBGYN
★★★★★
"
This office was one of the nicest OB/GYN's I've ever visited. I just moved here from out of state and with a lot of luck was able to get a last minute appointment as a new patient. Dr. Polender was wonderful. I can't say enough nice things about her. I especially appreciated her patience. I feel relieved to know I've found an OB/GYN that I like and will definitely see again in the future.
"
I Will Never Go Elsewhere
★★★★★
"
Love everything about this office from the facility to the technicians to the physicians! I will never go anywhere else from now on!
"
Caring and Professional
★★★★★
"
Office is beautiful and clean. Everyone I have ever met through the last 14 years (and 2 babies) has been caring and professional. Dr. Barreiro is amazing. She delivered my youngest daughter and was so helpful through the process of delivery. She is kind and caring. She is able to make me feel at ease despite the awkwardness that can accompany annual check ups.
"
Amazing Dr. Twitty & Staff!
★★★★★
"
Dr. Twitty is the best Dr. I have ever had. I have gone to her for over 10 yrs and actually look forward to the visit! She makes you feel like you are the only one she is seeing, giving you the time to think of any questions you may have and makes you feel so comfortable. Amazing Dr. and staff!
"
Love Dr. Ghade
★★★★★
"
I loved Dr. Ghade (spelling). She made me feel very at ease and she was very professional and knowledgeable.
"
If you'd like to leave a review for The Woman's Group, you may do so right here! We appreciate our patients. Please feel free to give us a call with any questions or concerns!