Reviews
We appreciate our patients' trust and opinions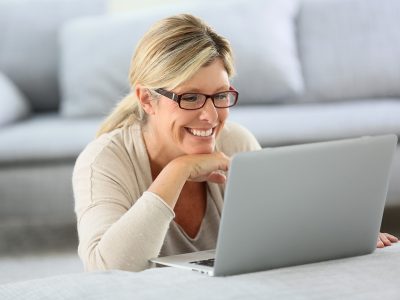 Friendly Staff
★★★★★
"
This is the first time a doctor has taken time to talk to me before the exam. We got to know each other and talked about my concerns and questions I had. This made me feel more comfortable and that the Doctor genuinely cared. She also shared personal experience and was very down to Earth. She also had a good sense of humor. All the staff was friendly. I was very happy leaving my appointment.
"
Dr. Trexler
★★★★★
"
Dr. Trexler is amazing! She takes the time to listen to my concerns and knows exactly how to respond in both an honest and calming manner. I am so grateful to have her as one of my doctors during my first pregnancy.
"
Dr. Ranes
★★★★★
"
The Women's Group is wonderful. Caring staff and very clean office. Dr. Ranes is great. Very caring and patient.
"
Impeccable Care
★★★★★
"
The Women's Group is one of those rare medical practices that genuinely seem to care about their patients. I can't recommend them enough!
"
Five Stars!
★★★★★
"
I had a lot of questions to ask, but Dr. Judith Barreiro took her time to listen to my concerns, answer my questions, and clear up my doubts, all in Spanish, which I truly appreciate. I was also pleased with the office staff, and the appearance of the office itself. I give them all 5 stars.
"
Attentive
★★★★★
"
I like Dr. Russell. She was really attentive to my concerns, and gave me some advice on what I can do.
"
See You Next Year
★★★★★
"
I have never met a nicer doctor or staff in my life! Also the office is beautiful and clean. See you next year!
"
Dr. Serrano is Amazing
★★★★★
"
Dr Serrano and her MA were amazing and made me feel very comfortable. I would recommend her to anyone.
"
Very Professional
★★★★★
"
Very warm and inviting for women and the staff is very professional.
"
Love this Place
★★★★★
"
I love this place and the staff!
"
What a Lovely Experience with Dr. Cohen
★★★★★
"
I absolutely enjoyed my first prenatal visit with Dr. Cohen! She took the time to answer all of my questions and was so kind and very personable. The staff was also very friendly!
"
4.8

out of

5

based on

122

reviews.
Overall rating:
If you'd like to leave a review for The Woman's Group, you may do so right here! We appreciate our patients. Please feel free to give us a call with any questions or concerns!