Reviews
We appreciate our patients' trust and opinions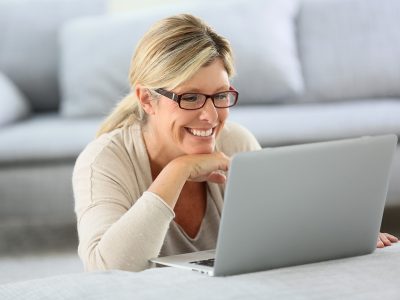 Care and Attention
★★★★★
"
I have been very pleased with the care and attention I receive at The Woman's Group. The MDs are always very attentive and really listen to my concerns. The office staff is always pleasant and helpful. The waiting room is very comfortable and decorated in such a way that it doesn't feel cold and unfriendly like most MD offices. I did not find that when I lived in Virginia for 14 years (tried several practices). Where I went in PA was very similar to The Woman's Group so I am very happy to have found a great group.
"
Excellent Experience
★★★★★
"
Dr. Ingram took time to meet with me as a new patient and ensured I was comfortable prior to the exam. This added touch was an excellent experience. The location is beautiful and clean as well.
"
I Trust Her
★★★★★
"
I've been a patient of Dr. Cohen for more years than I can remember. She has always been friendly, personable, and of course professional. I trust her and that is important. I recommend her to friends when they are looking for a new doctor.
"
Great Experience
★★★★★
"
I was so pleasantly surprised that every staff member I encountered was friendly and had a smile on their face. Everyone was so helpful with any questions I've had. I never felt so sure and comfortable while checking in and checking out. Dr. Alidina was also so pleasant to work with. She explained everything thoroughly and never made me feel rushed. I felt like I was the only one there at that time. Definitely a great overall experience!
"
Very Comfortable
★★★★★
"
My first time here but Dr. Sanchez Russell made me feel very comfortable.
"
Dr. Peden is the Best
★★★★★
"
My greatest experience is my visitation with my doctor, Carmen E. Peden. She is the BEST!! First of all, she is always wearing a beautiful smile and pleasant manner; she is caring and looking for the best to treat you and or symptom(s). Even though I only see her 2x a year, I commend her for her expertise in the field she is in. She is always looking out for helping us women health wise. She is my Dr. of the YEAR. I recommend her and commend her. Give us more of Dr. Carmen E. Pedens in the health field.
"
I Would Refer My Friends
★★★★★
"
I felt relaxed, welcomed, warm feeling of embracement from all of staff and beautiful office. I would refer my family and friends thank you for your patience with me.
"
Amazing
★★★★★
"
This office is amazing and everyone was so nice. Dr Ranes is great.
"
Great bedside manner
★★★★★
"
Jennifer Sanchez Russel is absolutely AMAZZZZING! I have been seeing her for years and travel from Tampa to Riverview just to ensure I see her. Great bedside manner and very knowledgeable. Simply stellar.
"
Quality Customer Service
★★★★★
"
Quality of customer service provided by all staff members and the time Dr. Karolina Borodo took to answer my questions and concerns.
"
Happy to Be A Patient
★★★★★
"
REALLY impressed with your office. I loved the decor and the comfort of the waiting room. I really loved how Dr. Polender took me into her office to talk (classy touch) before my exam. She was very straightforward and friendly. I found my entire visit valuable. I'm very happy to be a new patient here.
"
Always Calls Me Back
★★★★★
"
I like the fact that when I leave a message for the MA I always get a call back for any concerns I have, also my Dr offers me options and takes time to discuss.
"
★★★★★

based on

118

reviews
Overall rating:
If you'd like to leave a review for The Woman's Group, you may do so right here! We appreciate our patients. Please feel free to give us a call with any questions or concerns!