Reviews
We appreciate our patients' trust and opinions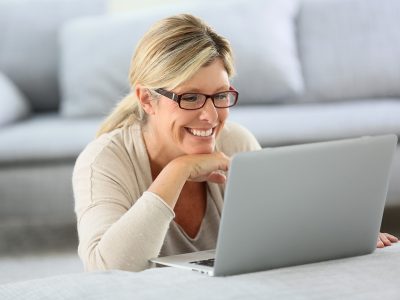 Love Dr. Serrano
★★★★★
"
Great atmosphere and always friendly. I love doctor Serrano.
"
Genuinely Cares
★★★★★
"
Dr. Crooke is such an amazing provider. She genuinely cares about her patients and takes her time to make sure and cover everything. Her care and compassion is hard to come by these days and it is much appreciated.
"
Dr. Crooke
★★★★★
"
Dr Crooke answered all my questions with empathy gave me information that will help me with my issues and I did not feel rushed
"
Friendly and Professional
★★★★★
"
This was my first choice for an OBGYN office ever and I've never had any regrets. Staff is always friendly and professional and my appointments are always handled in such a quick and timely manner.
"
Clean and Beautiful
★★★★★
"
I was amazed when I arrive at a how CLEAN and beautiful the office was. I was taken back ON TIME which blew my mind and the wait time for the physician was so quick that I didn't even have time to read the book that I brought. The doctor and all supporting staff were extremely proficient at the heir job and made me feel very comfortable. In fact, I don't think I've ever get had such an amazing experience in a doctors office! Well done!!! You guys get all of my referrals!
"
Dr. Crooke
★★★★★
"
I really like Dr. Crooke, she is very nice, caring and listens.
"
Professional, Nice
★★★★★
"
Wait time was minimal I was in and out. Everyone in the office was professional, nice and well dressed. Seems that everyone was knowledgeable in each role.
"
Dr. Gourgue
★★★★★
"
Dr. Gourgue always has a positive, upbeat attitude. She truly cares about her patients. I never feel rushed during our appointments. It's always a pleasure seeing her.
"
Dr. Greer
★★★★★
"
The staff is professional & friendly. Dr. Greer is very personable, caring & encouraging. I would recommend her to a friend.
"
Pleasant and Efficient
★★★★★
"
I normally see Dr. Crooke who is wonderful. I am having surgery and needed to do my check up right away, but as she was unavailable, I saw Dr. Twitty. Dr. Twitty was also great. The whole staff is really pleasant and efficient.
"
Amazing Staff
★★★★★
"
Amazing staff. Dr. Twitty is kind, professional and takes all the time needed for any questions you may have. Excellent all the way around.
"
Amazing Dr. Twitty & Staff!
★★★★★
"
Dr. Twitty is the best Dr. I have ever had. I have gone to her for over 10 yrs and actually look forward to the visit! She makes you feel like you are the only one she is seeing, giving you the time to think of any questions you may have and makes you feel so comfortable. Amazing Dr. and staff!
"
If you'd like to leave a review for The Woman's Group, you may do so right here! We appreciate our patients. Please feel free to give us a call with any questions or concerns!