Reviews
We appreciate our patients' trust and opinions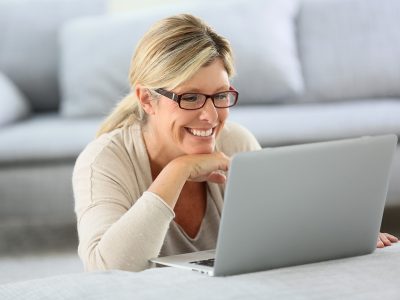 Great bedside manner
★★★★★
"
Jennifer Sanchez Russel is absolutely AMAZZZZING! I have been seeing her for years and travel from Tampa to Riverview just to ensure I see her. Great bedside manner and very knowledgeable. Simply stellar.
"
Attentive
★★★★★
"
I like Dr. Russell. She was really attentive to my concerns, and gave me some advice on what I can do.
"
Included My Husband
★★★★★
"
I've just started visiting The Woman's Group and both of my experiences have been great. My husband and I are glad that we've been able to find this doctors' group. The environment is friendly and they include the husbands into the visits to make them feel welcomed.
"
Love this Group
★★★★★
"
I definitely love this group! All of the office staff and the Providers are amazing.
"
Caring Group
★★★★★
"
I have been a patient of The Women's Group for years with my first doctor being Madelyn Butler who set the bar VERY high. I have recommended this group to many of my friends. Very professional; VERY caring.
"
Wonderful Office!
★★★★★
"
Polite and professional office staff and medical staff. Doctors are all polite, strive to be on time for appointments, and take the time to listen to all concerns and answer all questions. Wonderful office!
"
Choose The Woman's Group
★★★★★
"
Absolutely wonderful experience!! From the beautifully designed office to the relaxing music, I felt as if I was in a spa or resort. The nursing care, medical care, and chuck in and check out were exceptional!! I am so glad that I chose The Women's Group!
"
Excellent Service
★★★★★
"
Very pleasant visit. Beautiful office, caring staff and excellent service.
"
Dr. Trexler
★★★★★
"
Dr. Trexler is amazing! She takes the time to listen to my concerns and knows exactly how to respond in both an honest and calming manner. I am so grateful to have her as one of my doctors during my first pregnancy.
"
Dr. Peden is Wonderful
★★★★★
"
Love Dr. Carmen Peden. She is wonderful!
"
Dr. Ingram is Amazing
★★★★★
"
My experience at the woman's group was fantastic! Dr. Sharon Ingram is absolutely amazing and made me feel so comfortable.
"
Dr. Rousch is Fabulous
★★★★★
"
Dr. Roush is fabulous! Very professional and thorough, but also very warm and has a calming presence. I have experienced long wait times in the past, but this visit I was called back within 5 min of my appointment time and was in and out in 30 min.
"
★★★★★

based on

118

reviews
Overall rating:
If you'd like to leave a review for The Woman's Group, you may do so right here! We appreciate our patients. Please feel free to give us a call with any questions or concerns!