Reviews
We appreciate our patients' trust and opinions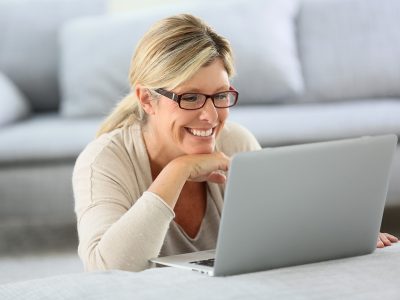 Amazing and Superior
★★★★★
"
Dr. Wahba is amazing!!! Can't say enough good about her...she has excellent professionalism and perfect bedside manner. Always puts you at ease with her caring and attentive personality. She is extremely intelligent and very thorough in her assessments and care. She individualizes care to the fullest and provides many options to suit your needs. I would VERY HIGHLY recommend Dr. Irene Wahba to anyone searching for an amazing, superior, beyond expectations physician!
"
Made Me Feel Comfortable
★★★★★
"
First time patient and everything was great, Doctor was awesome...made me feel comfortable.
"
Pleasant Visit Every Time
★★★★★
"
I've been with this group at the Land O' Lakes office for a number of years now and I have a pleasant visit every time!
"
Dr. Irene Wahba is Excellent
★★★★★
"
Dr. Irene Wahba is excellent!! She is so compassionate and caring. Always concerned and aware of what is going in your life. Love her!
"
Dr. Eva Crooke was Amazing
★★★★★
"
I was so nervous about going to a new OB/GYN but the staff and Dr. Crooke were so amazing definitely made the experience good and will recommend the office and doctor to friends and others.
"
I loved Dr. Eva Crooke
★★★★★
"
It was my first visit with Dr. Crooke, she was very friendly and made me feel comfortable. I loved her.
"
Comfortable and Pleased
★★★★★
"
I was referred to this practice by a friend; I am so comfortable here and am pleased with the whole staff.
"
Dr. Irene Wahba
★★★★★
"
I have been seeing Dr. Wahba for 10 years and would not and will not change.
"
Dr. Pamela Twitty is Compassionate
★★★★★
"
I greatly appreciate Dr. Twitty's genuine compassion and guidance.
"
Dr. Wahba is So Kind
★★★★★
"
Dr. Irene Wahba is so kind and patient. She thoroughly explained everything and made me feel so comfortable. The staff is incredibly friendly and so professional what a great office!
"
Dr. Crooke is Great
★★★★★
"
Dr. Eva Crooke is great. She is very kind and respectful. She is an awesome doctor.
"
I love Dr. Twitty!
★★★★★
"
I love Dr. Twitty - she always makes me feel comfortable and gives me the knowledge I need in a concise manner. I recommend her to everyone!
"
If you'd like to leave a review for The Woman's Group, you may do so right here! We appreciate our patients. Please feel free to give us a call with any questions or concerns!