Reviews
We appreciate our patients' trust and opinions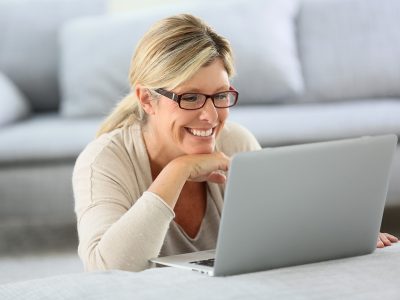 Great Experience
★★★★★
"
Great experience, appreciate the staff's friendliness and professionalism.
"
Professional and Organized
★★★★★
"
I was very pleased with my visit to The Woman's Group. Dr. Ranes and staff were very professional, well organized, and accommodating. Thank you for making my visit as comfortable as you could.
"
Dr. Wahba and staff
★★★★★
"
I recently had a robotic hysterectomy performed by Dr. Wahba and I must say she gave me a new meaning to life. I am 3 weeks out of surgery and feel great! Dr Wahba and her staff are amazing and very attentive and efficient. The office is comforting, relaxing, clean and friendly. Only complaint I have is the parking situation which I am sure they are aware of. It wont stop me from going to this office though. I highly recommend this group for any and all gynecological needs.
"
Best in Tampa Bay Area
★★★★★
"
The Woman's Group is the best run physician group office in the Tampa Bay Area. Smooth check in and out, friendly and knowledgeable insurance and back office staff. Same for front office staff. I have been a patient here for 25 years and I hope to be for another 25 years.
"
Friendly Staff
★★★★★
"
This is the first time a doctor has taken time to talk to me before the exam. We got to know each other and talked about my concerns and questions I had. This made me feel more comfortable and that the Doctor genuinely cared. She also shared personal experience and was very down to Earth. She also had a good sense of humor. All the staff was friendly. I was very happy leaving my appointment.
"
Best Doctor
★★★★★
"
Dr. Ingram is the best Doctor. She is very professional and caring at the same time. My exam was quick and thorough. I couldn't be happier to have her as my Doctor!
"
Recommend Dr. Barreiro and Team
★★★★★
"
The woman's group has been of great experience since I had my ovarian cyst in 2015. Dr. Barreiro was and has been amazing to me and my family since we met her when she came to our family business. Coming from a Doctor family Dr. Barreiro understood my moms needs when I needed surgery. Now a full grown adult I go to her personally and I have zero doctor anxiety before I go. It's like going to see an aunt or a member of my family. Mara is also super amazing and helps me when I need my medicine. I recommend TWG and have already to my family and friends and recommend Dr. Barreiro and the team as well. Thanks a lot!
"
Always Recommend TWG
★★★★★
"
I've been a patient at the Women's group south location for almost 10 years and they have always made my experiences with pregnancy and postpartum, comforting. I will continue with this practice and absolutely love Dr Cohen! She delivered my last baby so quick and with ease I will be forever greatly! I love sharing my birthing stories to fellow friends and always recommend TWG.
"
Best Decision I Made
★★★★★
"
I can't say enough good things about the faculty and staff of the Woman's group in Riverview. From the moment I found out I was pregnant I put all my trust into these competent ladies' hands and it was the best decision I made for my family. Dr. Russel is the type of doctor that listens to you and makes decisions that are best for you. Being a first-time mom is so overwhelming, and she has a way of keeping you grounded and giving you the black and white of everything. The most important relationship a woman should have when she is pregnant is the one with her doctor and I found the perfect match!
"
Dr. Sasha Gourgue
★★★★★
"
Dr. Gourgue was fantastic. She answered any questions and made me feel comfortable. The office is very welcoming and pretty. I would highly recommend.
"
Dr. Barreiro Took Time
★★★★★
"
Dr Barreiro took time to explain things to me which helped a lot with my problem. She is such a wonderful and very nice person. I am so happy that she is my doctor.
"
Dr. Eva Crooke was Amazing
★★★★★
"
I was so nervous about going to a new OB/GYN but the staff and Dr. Crooke were so amazing definitely made the experience good and will recommend the office and doctor to friends and others.
"
If you'd like to leave a review for The Woman's Group, you may do so right here! We appreciate our patients. Please feel free to give us a call with any questions or concerns!