Reviews
We appreciate our patients' trust and opinions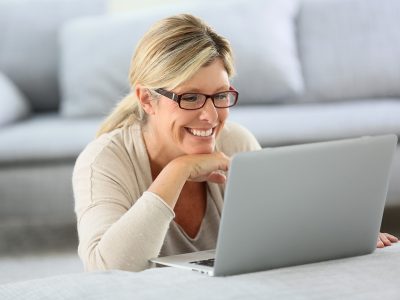 GREAT OFFICE
★★★★★
"
I HAD THE PLEASURE OF SEEING DR. POLENDER. SHE IS SUCH AN AMAZING DOCTOR. DR. POLENDER IS SO CARRING, SHE TAKES TIME TO LISTEN AND UNDERSTAND YOU. I WOULD RECOMMEND HER TO ALL. THE OFFICE STAFF ARE JUST AS CARING. I TELL EVERYONE ABOUT THE OFFICE. JUST WANT TO THANK HER FOR ALL HELP WITH MY ISSUES AND BEING PATIENT WITH ME. SHE TRULY LISTENED AND SOLVED THE PROBLEM.
"
Excellent Doctor
★★★★★
"
Excellent doctor and staff. We will definitely go to Dr. Janeen Alidina again. She was very personable. Visit was on time. Office was nice. Thank you!
"
Best in Tampa Bay Area
★★★★★
"
The Woman's Group is the best run physician group office in the Tampa Bay Area. Smooth check in and out, friendly and knowledgeable insurance and back office staff. Same for front office staff. I have been a patient here for 25 years and I hope to be for another 25 years.
"
Dr. Alidina is Wonderful
★★★★★
"
Dr. Alidina has been absolutely wonderful! She is so sweet and helpful with all my questions and worries! It also is awesome she has let me breastfeed in the room following visits!
"
Great Environment
★★★★☆
"
The wait time was slightly extensive but the great environment, friendly and knowledgeable staff, and the professionalism and kindness of Dr. Russell made it worth it. Thank you!
"
Gentle and Excellent
★★★★★
"
Dr Butler and Latara are really amazing and they are always really caring. The nurse that did my labs on Thursday was really good and the technician that did my ultrasound was really caring and gentle and excellent.
"
Love This Office and Staff
★★★★★
"
I love this office and the staff. I'm always sad when I'm done with all my OB visits and only get to see everyone 1x/year!
"
Caring Group
★★★★★
"
I have been a patient of The Women's Group for years with my first doctor being Madelyn Butler who set the bar VERY high. I have recommended this group to many of my friends. Very professional; VERY caring.
"
I Recommend this Practice
★★★★★
"
I love The Women's Group and recommend it to all of my friends. The staff is caring, empathetic and thoughtful! The doctors are equally concerned about mental as physical health... they are brilliant and warm! Both of my daughters were delivered by doctors at TWG and I wouldn't go anywhere else. I was incredibly touched by their professionalism, thoughtfulness and warm natures!
"
Amazing and Superior
★★★★★
"
Dr. Wahba is amazing!!! Can't say enough good about her...she has excellent professionalism and perfect bedside manner. Always puts you at ease with her caring and attentive personality. She is extremely intelligent and very thorough in her assessments and care. She individualizes care to the fullest and provides many options to suit your needs. I would VERY HIGHLY recommend Dr. Irene Wahba to anyone searching for an amazing, superior, beyond expectations physician!
"
Part of the Family
★★★★★
"
Dr. Butler is amazing, she makes you feel like part of the family.
"
Dr. Ranes
★★★★★
"
The Women's Group is wonderful. Caring staff and very clean office. Dr. Ranes is great. Very caring and patient.
"
If you'd like to leave a review for The Woman's Group, you may do so right here! We appreciate our patients. Please feel free to give us a call with any questions or concerns!