Reviews
We appreciate our patients' trust and opinions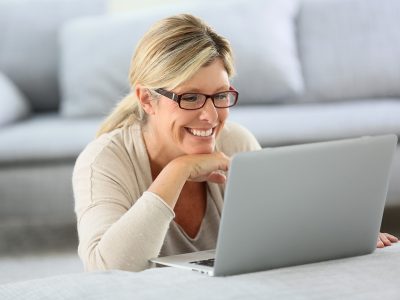 AMAZING!!!!
★★★★★
"
This was my first visit. Everything and everyone was AMAZING!!!! Especially Dr. Polender. Best doctor I've ever had!!
"
Loves What They Do
★★★★★
"
I always feel as if my doctor takes time with me, answers all my questions, and truly cares about my welfare as a woman. She has the glow of someone who LOVES what they do, and that makes my confidence in her really strong! Thank you for providing a safe, non-threatening place for women only. It is a blessing to be able to refer others here.
"
Completely Awesome
★★★★★
"
Dr Mondaca and her assistant were completely awesome.
"
Super Staff
★★★★★
"
Super staff. Very professional. The office was beautiful and very clean. Thank you for helping me with my health problem.
"
Great Experience
★★★★★
"
Great experience, appreciate the staff's friendliness and professionalism.
"
Always Exceptional
★★★★★
"
As always, my visit was exceptional. I feel like I'm visiting family each year. I appreciate the cleanliness and the details and efforts made to make patients feel comfortable. Dr. Barreiro is always welcoming, personable, caring and attentive. Thank you.
"
Dr. Alidina Goes Above and Beyond
★★★★★
"
Obsessed with Dr. Alidina will continue to drive as far as needed just to see her. She always goes above and beyond for her patients allowing them to feel comfortable talking to her about their questions and concerns. She is a genuine and caring doctor! I look forward to continuing to see her!
"
I've Found An OBGYN
★★★★★
"
This office was one of the nicest OB/GYN's I've ever visited. I just moved here from out of state and with a lot of luck was able to get a last minute appointment as a new patient. Dr. Polender was wonderful. I can't say enough nice things about her. I especially appreciated her patience. I feel relieved to know I've found an OB/GYN that I like and will definitely see again in the future.
"
Dr. Barreiro Took Time
★★★★★
"
Dr Barreiro took time to explain things to me which helped a lot with my problem. She is such a wonderful and very nice person. I am so happy that she is my doctor.
"
Caring and Professional
★★★★★
"
Office is beautiful and clean. Everyone I have ever met through the last 14 years (and 2 babies) has been caring and professional. Dr. Barreiro is amazing. She delivered my youngest daughter and was so helpful through the process of delivery. She is kind and caring. She is able to make me feel at ease despite the awkwardness that can accompany annual check ups.
"
Great Pregnancy Care
★★★★★
"
I always feel like the entire staff is interested in my wellbeing and knowledgeable as well as going above and beyond for care/help. I cannot express how great the entire pregnancy care experience has been here. Wouldn't recommend anywhere else!
"
Recommend Dr. Barreiro and Team
★★★★★
"
The woman's group has been of great experience since I had my ovarian cyst in 2015. Dr. Barreiro was and has been amazing to me and my family since we met her when she came to our family business. Coming from a Doctor family Dr. Barreiro understood my moms needs when I needed surgery. Now a full grown adult I go to her personally and I have zero doctor anxiety before I go. It's like going to see an aunt or a member of my family. Mara is also super amazing and helps me when I need my medicine. I recommend TWG and have already to my family and friends and recommend Dr. Barreiro and the team as well. Thanks a lot!
"
If you'd like to leave a review for The Woman's Group, you may do so right here! We appreciate our patients. Please feel free to give us a call with any questions or concerns!