Reviews
We appreciate our patients' trust and opinions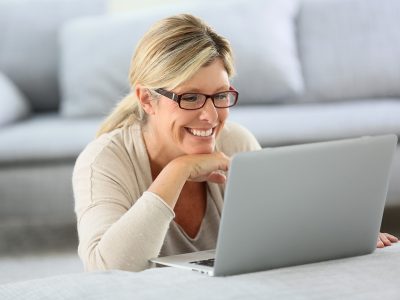 Great 1st time experience
★★★★★
"
I'm embarrassed to admit that I hadn't been to the Doctor's in a long time so needless to say I was SUPER nervous about my first visit. The technician who took my vitals was really sweet and made me feel super comfortable. I wish I could remember her name but she was awesome. My Doctor was Dr. Trexler and she was GREAT! She answered all my questions and explained everything she was doing before the exam, which made me feel really comfortable. She had good conversation with me while doing the exam to keep my mind off of what was happening (pap smear-no fun for anyone). All in all...the entire experience was fantastic and I would recommend The Woman's Group and Dr. Trexler to everyone! 🙂 Thank you for a great first time visit!
"
Great Pregnancy Care
★★★★★
"
I always feel like the entire staff is interested in my wellbeing and knowledgeable as well as going above and beyond for care/help. I cannot express how great the entire pregnancy care experience has been here. Wouldn't recommend anywhere else!
"
Impeccable Care
★★★★★
"
The Women's Group is one of those rare medical practices that genuinely seem to care about their patients. I can't recommend them enough!
"
I Would Refer My Friends
★★★★★
"
I felt relaxed, welcomed, warm feeling of embracement from all of staff and beautiful office. I would refer my family and friends thank you for your patience with me.
"
Love Love Love Dr. Ranes
★★★★★
"
I would just like to say I love love love Dr. Ranes, she is very caring and an excellent physician. She made my labor so easy I will forever be grateful! I had some hiccups with the office staff at the beginning but it all got sorted out. I would recommend Dr. Ranes and this office to anyone! Thank you so much for everything
"
Love this Office
★★★★★
"
Love this office and Dr Russell, she's amazing!!
"
Dr. Pamela Twitty is Amazing
★★★★★
"
I feel blessed to have found such awesome office and Dr! Dr Twitty is amazing, always professional and easy to talk to. She takes the time to listen and addresses all questions and concerns. Although appointments with her are not easy to come by, I will always look to her first. She has delivered both of our babies and we will always be grateful for the excellence of care, compassion and understanding we received!
"
Dr. Rousch Goes Beyond
★★★★★
"
I absolutely love Dr. Catherine Rousch. She always goes above and beyond!
"
Amazing and Superior
★★★★★
"
Dr. Wahba is amazing!!! Can't say enough good about her...she has excellent professionalism and perfect bedside manner. Always puts you at ease with her caring and attentive personality. She is extremely intelligent and very thorough in her assessments and care. She individualizes care to the fullest and provides many options to suit your needs. I would VERY HIGHLY recommend Dr. Irene Wahba to anyone searching for an amazing, superior, beyond expectations physician!
"
Friendly and Professional
★★★★★
"
This was my first choice for an OBGYN office ever and I've never had any regrets. Staff is always friendly and professional and my appointments are always handled in such a quick and timely manner.
"
Amazing Staff & Doctors
★★★★★
"
Everyone was very nice & professional. Dr. Malhotra made me feel at ease and was very attentive to my concerns even when I unexpectedly found out I was expecting. I look forward to building a lasting relationship with this awesome group on my 3rd pregnancy.
"
Love This Office and Staff
★★★★★
"
I love this office and the staff. I'm always sad when I'm done with all my OB visits and only get to see everyone 1x/year!
"
If you'd like to leave a review for The Woman's Group, you may do so right here! We appreciate our patients. Please feel free to give us a call with any questions or concerns!