Reviews
We appreciate our patients' trust and opinions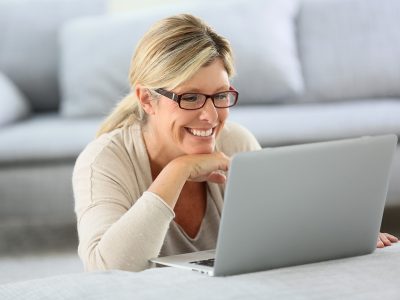 Amazing Doctor
★★★★★
"
My doctor was Judith L. Barreiro she was Absolutely AMAZING as well as the staff. I will not go anywhere else. Everyone was very professional and made you feel Every comfortable.
"
Dr. Wahba is GREAT!!
★★★★★
"
Dr. Wahba is so thorough and knowledgeable. She is also great at putting me at ease for the exams. The rest of the staff is great too. I've been a patient here for over 10 years and am extremely happy!
"
Happy to Be A Patient
★★★★★
"
REALLY impressed with your office. I loved the decor and the comfort of the waiting room. I really loved how Dr. Polender took me into her office to talk (classy touch) before my exam. She was very straightforward and friendly. I found my entire visit valuable. I'm very happy to be a new patient here.
"
Best in Tampa Bay Area
★★★★★
"
The Woman's Group is the best run physician group office in the Tampa Bay Area. Smooth check in and out, friendly and knowledgeable insurance and back office staff. Same for front office staff. I have been a patient here for 25 years and I hope to be for another 25 years.
"
Dr. Trexler
★★★★★
"
Dr. Trexler is amazing! She takes the time to listen to my concerns and knows exactly how to respond in both an honest and calming manner. I am so grateful to have her as one of my doctors during my first pregnancy.
"
Dr. Butler
★★★★★
"
Dr. Butler is an excellent physician and always so friendly. She doesn't rush through my appointment and is professional.
"
Dr. Russell
★★★★★
"
Dr. Russell is an amazing doctor. She always makes me feel right at home and I'm so happy she was able to deliver my little girl. This practice makes me want to have another baby. 🙂
"
Extremely Patient and Helpful
★★★★★
"
Dr. Viega and staff were extremely helpful and patient when answering all of my questions on my first OB appointment. Christine the ultrasound tech was friendly and kind. Overall, from start to finish our first appointment was a joy! Thank you for making us feel so welcome and for sharing our excitement with us.
"
LOVE Dr. Gourgue!!!
★★★★★
"
I absolutely LOVE Dr. Gourgue!! Hands down favorite doctor ever. She was my doctor through my pregnancy and now post.
"
Everyone Nice and Helpful
★★★★★
"
Everyone was so nice and helpful. Dr. Gourgue was fantastic. She was very thorough and her bedside manner is very comforting. I am a new patient to your practice and I am so happy to have established with your clinic. I had a wonderful new patient experience and I have already recommended your practice to several of my colleagues.
"
EFFICIENT, FANTASTIC, FRIENDLY
★★★★★
"
THIS IS MY 2ND VISIT TO THE LOCATION AND NOTHING BUT GREAT THINGS TO SAY. I WASN'T EVEN FINISHED CHECKING IN AND MY NAME WAS CALLED. I ASKED FOR A EARLY APPT BECAUSE I HAD TO WORK. IT WAS 8AM. I GOT THERE AT 757AM. MY NAME WAS CALLED AT 802AM. I WAS OUT BY 835AM. THAT IS WHAT I CALL EFFICIENCY. NO ONE WANTS TO GO TO THE DOCTOR AND WAIT 40 MINS BEFORE YOUR NAME IS EVEN CALLED, AND ALL THE STAFF ARE FANTASTIC AND FRIENDLY. HAVEN'T COME ACROSS ANYONE THAT DIDN'T GREET ME WITH A SMILE. KUDOS TO YOU ALL.
"
Very Happy
★★★★★
"
Dr. Gourgue is amazing!!!! She is always warm, attentive and makes sure she addresses any and all questions I have about my health during our visits. I've been very happy with my overall experience at The Woman's Group with all my providers who have delivered both my children. Please continue to be great at what you all do!
"
If you'd like to leave a review for The Woman's Group, you may do so right here! We appreciate our patients. Please feel free to give us a call with any questions or concerns!