Reviews
We appreciate our patients' trust and opinions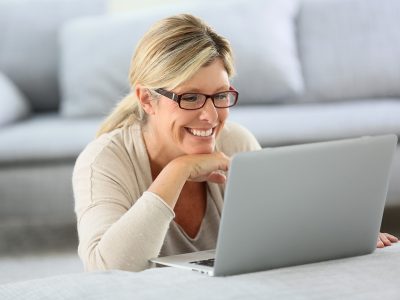 Dr. Roush
★★★★★
"
I love Dr Roush! She always takes the time to sit and talk with me prior to my exam. I recommend her to all my friends.
"
Great Environment
★★★★☆
"
The wait time was slightly extensive but the great environment, friendly and knowledgeable staff, and the professionalism and kindness of Dr. Russell made it worth it. Thank you!
"
Dr. Cohen Was Great
★★★★★
"
I was very impress by the beautiful office, the staff, how quick I was called back. One thing that I like is to be able to talk with my doctor and Dr. Cohen was great we talked a little bit before the actual exam and during the exam which took the awkwardness away.
"
Care and Attention
★★★★★
"
I have been very pleased with the care and attention I receive at The Woman's Group. The MDs are always very attentive and really listen to my concerns. The office staff is always pleasant and helpful. The waiting room is very comfortable and decorated in such a way that it doesn't feel cold and unfriendly like most MD offices. I did not find that when I lived in Virginia for 14 years (tried several practices). Where I went in PA was very similar to The Woman's Group so I am very happy to have found a great group.
"
Genuine in their care
★★★★★
"
I've been coming to the LandO Lakes location since 2012. Courteous, friendly, genuine, never rushed. The wait time could be improved, but its well worth the wait for great service and medical care. Dr. Whaba is amazing!
"
Pleasant and Efficient
★★★★★
"
I normally see Dr. Crooke who is wonderful. I am having surgery and needed to do my check up right away, but as she was unavailable, I saw Dr. Twitty. Dr. Twitty was also great. The whole staff is really pleasant and efficient.
"
Dr. Viega
★★★★★
"
Dr. Viega was very patient with me, gave me awesome information and detail, which limited my questions. She made sure that I was comfortable during the procedure and answered all questions that I did have.
"
Great Pregnancy Care
★★★★★
"
I always feel like the entire staff is interested in my wellbeing and knowledgeable as well as going above and beyond for care/help. I cannot express how great the entire pregnancy care experience has been here. Wouldn't recommend anywhere else!
"
I Trust Her
★★★★★
"
I've been a patient of Dr. Cohen for more years than I can remember. She has always been friendly, personable, and of course professional. I trust her and that is important. I recommend her to friends when they are looking for a new doctor.
"
Friendly Staff
★★★★★
"
This is the first time a doctor has taken time to talk to me before the exam. We got to know each other and talked about my concerns and questions I had. This made me feel more comfortable and that the Doctor genuinely cared. She also shared personal experience and was very down to Earth. She also had a good sense of humor. All the staff was friendly. I was very happy leaving my appointment.
"
Fabulous group of doctors!
★★★★★
"
I've been a patient of this practice for 14 years. During that time I've seen most, if not all of the doctors. They have seen me through 2 pregnancies and overall general health during these years. I trust every one of them and think very highly of all of them. They really are the best Ob/Gyn practice in Tampa.
"
Dr. Crooke
★★★★★
"
I really like Dr. Crooke, she is very nice, caring and listens.
"
If you'd like to leave a review for The Woman's Group, you may do so right here! We appreciate our patients. Please feel free to give us a call with any questions or concerns!