Reviews
We appreciate our patients' trust and opinions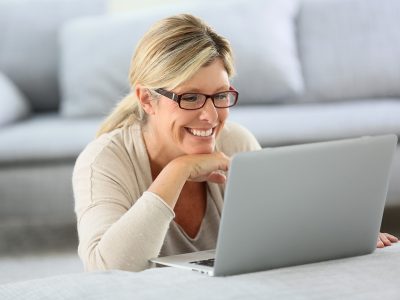 Dr. Alidina So Empathetic
★★★★★
"
Dr Janeen Alidina was and is so empathetic, caring, genuine and knowledgeable.. I have made her my permanent Obgyn
"
Best Decision I Made
★★★★★
"
I can't say enough good things about the faculty and staff of the Woman's group in Riverview. From the moment I found out I was pregnant I put all my trust into these competent ladies' hands and it was the best decision I made for my family. Dr. Russel is the type of doctor that listens to you and makes decisions that are best for you. Being a first-time mom is so overwhelming, and she has a way of keeping you grounded and giving you the black and white of everything. The most important relationship a woman should have when she is pregnant is the one with her doctor and I found the perfect match!
"
Very Happy
★★★★★
"
Dr. Gourgue is amazing!!!! She is always warm, attentive and makes sure she addresses any and all questions I have about my health during our visits. I've been very happy with my overall experience at The Woman's Group with all my providers who have delivered both my children. Please continue to be great at what you all do!
"
Eased My Fears
★★★★★
"
Dr. Gourgue not only addressed my medical needs, but responded to my anxiety in an extremely kind and caring way. She eased my fears and provided a warm, safe environment. This doctor/angel is an attribute to this group.
"
Love My OBGYN!!!
★★★★★
"
I love my ob gyn!!! She ALWAYS takes time to address all my questions or concerns. I never feel rushed or "just another patient". My dr truly cares about me and my heath!!
"
Dr. Crooke So Amazing
★★★★★
"
Dr Eva Crooke is so amazing as a doctor and a person! Always takes time to address anything I need and her bedside manor is the best I've ever had! If I moved out of state I would fly back just to see her!
"
Very Impressed
★★★★★
"
I retired from a Nursing career Dec 2018, I previously worked in an OB/GYN practice for 13 years of my career. I was very impressed by the professionalism of everyone at TWG!!!
"
Excellent Communication
★★★★★
"
New patient visit with Dr. Polender. Excellent communication skills, good listener, prompts patient to share more, honest. Her style fits me very well.
"
Love Dr. Ghade
★★★★★
"
I loved Dr. Ghade (spelling). She made me feel very at ease and she was very professional and knowledgeable.
"
Explained Everything
★★★★★
"
Dr Crooke is the best. She explained everything and answered all of my questions.
"
Great First Visit
★★★★★
"
Dr. Gourgue was extremely attentive to me and talked through all of my concerns with passion. Thank you for a great first visit!
"
Dr. Greer Was Wonderful
★★★★★
"
Dr. Greer was wonderful - she was kind, considerate, and made my visit fun!
"
If you'd like to leave a review for The Woman's Group, you may do so right here! We appreciate our patients. Please feel free to give us a call with any questions or concerns!