Reviews
We appreciate our patients' trust and opinions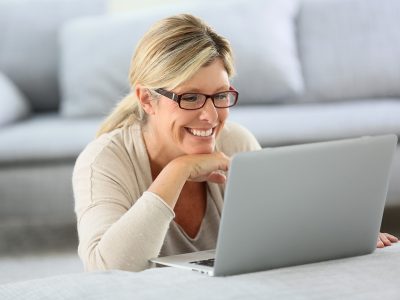 Love this Place
★★★★★
"
I love this place and the staff!
"
Excellent Service
★★★★★
"
Very pleasant visit. Beautiful office, caring staff and excellent service.
"
Fantastic experience
★★★★★
"
From my first appointment, to the delivery of my son, to my follow up visits, I cannot say enough good things about the doctors and staff at the North Tampa office! I interacted with several of the doctors at the office and each was extremely helpful and kind. The reception staff were always very welcoming and very professional. Dr. Barreiro delivered my son earlier this year and I could not have had a better experience. I would recommend this office to anyone!
"
Attentive
★★★★★
"
I like Dr. Russell. She was really attentive to my concerns, and gave me some advice on what I can do.
"
I Trust Her
★★★★★
"
I've been a patient of Dr. Cohen for more years than I can remember. She has always been friendly, personable, and of course professional. I trust her and that is important. I recommend her to friends when they are looking for a new doctor.
"
Great Environment
★★★★☆
"
The wait time was slightly extensive but the great environment, friendly and knowledgeable staff, and the professionalism and kindness of Dr. Russell made it worth it. Thank you!
"
Excellent Care
★★★★★
"
Love the Women's Group and specifically the care of Dr Wahba. I have been seeing her for 10 years and always feel comfortable and well taken care of when I see her. Thanks to Dr Wahba's personalized care I was diagnosed very early with an aggressive type Endometrial Cancer and am now 5 years cancer free. I did not have the usual symptoms. I am quite sure without her very personalized medical care I would not have been diagnosed early enough to stop the cancer in its tracks.
"
Always Calls Me Back
★★★★★
"
I like the fact that when I leave a message for the MA I always get a call back for any concerns I have, also my Dr offers me options and takes time to discuss.
"
Amazing Staff & Doctors
★★★★★
"
Everyone was very nice & professional. Dr. Malhotra made me feel at ease and was very attentive to my concerns even when I unexpectedly found out I was expecting. I look forward to building a lasting relationship with this awesome group on my 3rd pregnancy.
"
Great 1st time experience
★★★★★
"
I'm embarrassed to admit that I hadn't been to the Doctor's in a long time so needless to say I was SUPER nervous about my first visit. The technician who took my vitals was really sweet and made me feel super comfortable. I wish I could remember her name but she was awesome. My Doctor was Dr. Trexler and she was GREAT! She answered all my questions and explained everything she was doing before the exam, which made me feel really comfortable. She had good conversation with me while doing the exam to keep my mind off of what was happening (pap smear-no fun for anyone). All in all...the entire experience was fantastic and I would recommend The Woman's Group and Dr. Trexler to everyone! 🙂 Thank you for a great first time visit!
"
Dr. Crooke is Great
★★★★★
"
Dr. Eva Crooke is great. She is very kind and respectful. She is an awesome doctor.
"
So Thankful
★★★★★
"
We are so thankful For the care I have received from this practice for the last 17 years and recommend you often to friends!
"
★★★★★

based on

118

reviews
Overall rating:
If you'd like to leave a review for The Woman's Group, you may do so right here! We appreciate our patients. Please feel free to give us a call with any questions or concerns!