Reviews
We appreciate our patients' trust and opinions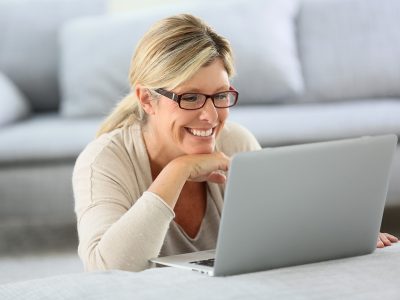 Dr. Twitter is Amazing
★★★★★
"
Dr. Twitter is amazing! I highly recommend people to this office.
"
I Love Dr. Crooke
★★★★★
"
I love Dr. Crooke, I wish I found her during my pregnancy. She delivered my daughter and its been a great experience since. She understanding and is genuine.
"
Dr. Crooke Made My Day
★★★★★
"
Dr. Eva Crooke made my day. Put me at ease Got a TIMELY call from her as well. I don't think I have EVER spoken directly to a MD on the phone! Thank you!
"
Always Calls Me Back
★★★★★
"
I like the fact that when I leave a message for the MA I always get a call back for any concerns I have, also my Dr offers me options and takes time to discuss.
"
Excellent Doctor
★★★★★
"
Excellent doctor and staff. We will definitely go to Dr. Janeen Alidina again. She was very personable. Visit was on time. Office was nice. Thank you!
"
Great bedside manner
★★★★★
"
Jennifer Sanchez Russel is absolutely AMAZZZZING! I have been seeing her for years and travel from Tampa to Riverview just to ensure I see her. Great bedside manner and very knowledgeable. Simply stellar.
"
Five Stars!
★★★★★
"
I had a lot of questions to ask, but Dr. Judith Barreiro took her time to listen to my concerns, answer my questions, and clear up my doubts, all in Spanish, which I truly appreciate. I was also pleased with the office staff, and the appearance of the office itself. I give them all 5 stars.
"
Dr. Rousch is Amazing
★★★★★
"
Dr. Roush is amazing as well as the staff. I have referred numerous women to this group.
"
Welcoming and Kind
★★★★★
"
We are so happy to be here! Our Doctor was very thorough and answered all of our questions putting us at ease. Everyone in the office is very welcoming and kind.
"
Dr. Pamela Twitty is Amazing
★★★★★
"
I feel blessed to have found such awesome office and Dr! Dr Twitty is amazing, always professional and easy to talk to. She takes the time to listen and addresses all questions and concerns. Although appointments with her are not easy to come by, I will always look to her first. She has delivered both of our babies and we will always be grateful for the excellence of care, compassion and understanding we received!
"
Great Environment
★★★★☆
"
The wait time was slightly extensive but the great environment, friendly and knowledgeable staff, and the professionalism and kindness of Dr. Russell made it worth it. Thank you!
"
Dr. Wahba and staff
★★★★★
"
I recently had a robotic hysterectomy performed by Dr. Wahba and I must say she gave me a new meaning to life. I am 3 weeks out of surgery and feel great! Dr Wahba and her staff are amazing and very attentive and efficient. The office is comforting, relaxing, clean and friendly. Only complaint I have is the parking situation which I am sure they are aware of. It wont stop me from going to this office though. I highly recommend this group for any and all gynecological needs.
"
★★★★★

based on

118

reviews
Overall rating:
If you'd like to leave a review for The Woman's Group, you may do so right here! We appreciate our patients. Please feel free to give us a call with any questions or concerns!