Reviews
We appreciate our patients' trust and opinions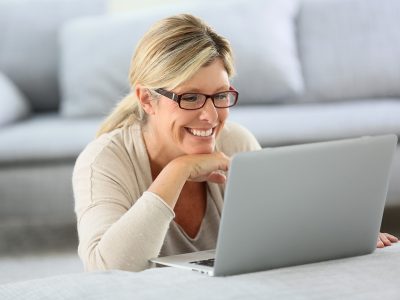 Dr. Crooke Made My Day
★★★★★
"
Dr. Eva Crooke made my day. Put me at ease Got a TIMELY call from her as well. I don't think I have EVER spoken directly to a MD on the phone! Thank you!
"
Wonderful Bedside Manner
★★★★★
"
Looking for a new doctor after mine retired was difficult, but finding Dr. Twitty was a blessing! She has a wonderful bedside manner, very patient & knowledgeable. I am more than pleased!
"
Amazing
★★★★★
"
This office is amazing and everyone was so nice. Dr Ranes is great.
"
Dr. Crooke is Great
★★★★★
"
Dr. Eva Crooke is great. She is very kind and respectful. She is an awesome doctor.
"
Love this Office
★★★★★
"
I love how this office makes me feel and that they truly care about me!
"
Best Gynecologist
★★★★★
"
Dr. Judith Barreiro is the best gynecologist I ever have. She has an angel on her and over Mara as well. Keep the good job!
"
Makes You Feel Good
★★★★★
"
Our visit with Dr. Russell was great. I had to leave my old OB office in Pinellas because it is just too far away. I was very, very nervous about switching doctors, but this office was recommended to me by a few different people. Dr. Russell reminded me so much of my previous OB/GYN. She is very personable, down to earth, and talks to you in way that really makes you feel good. The nurses have also been great.
"
I love Dr. Twitty!
★★★★★
"
I love Dr. Twitty - she always makes me feel comfortable and gives me the knowledge I need in a concise manner. I recommend her to everyone!
"
Dr. Peden is the Best
★★★★★
"
My greatest experience is my visitation with my doctor, Carmen E. Peden. She is the BEST!! First of all, she is always wearing a beautiful smile and pleasant manner; she is caring and looking for the best to treat you and or symptom(s). Even though I only see her 2x a year, I commend her for her expertise in the field she is in. She is always looking out for helping us women health wise. She is my Dr. of the YEAR. I recommend her and commend her. Give us more of Dr. Carmen E. Pedens in the health field.
"
Super Friendly
★★★★★
"
Dr. Russell was very knowledgeable and super friendly. She made me very comfortable during my exam, I liked the special touch of the poem on the ceiling instead of a bare wall. The staff was very friendly. The office was beautiful.
"
Dr. Borodo is Excellent
★★★★★
"
Dr. Karolina Borodo was excellent, she answered all my questions and made me very comfortable.
"
★★★★★

based on

118

reviews
Overall rating:
If you'd like to leave a review for The Woman's Group, you may do so right here! We appreciate our patients. Please feel free to give us a call with any questions or concerns!