Reviews
We appreciate our patients' trust and opinions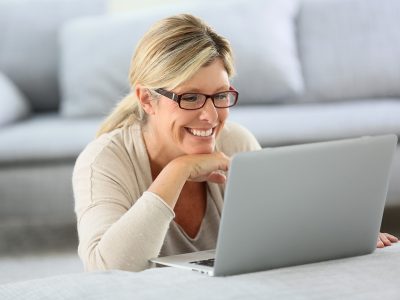 Great Physicians
★★★★★
"
Since the beginning of my pregnancy, I've been going to The Women's Group at this location. The experience I had here was wonderful, from all the staff to all the great physicians! My pregnancy and birth of my child went beautifully thanks to them !
"
Completely Awesome
★★★★★
"
Dr Mondaca and her assistant were completely awesome.
"
Love this Office
★★★★★
"
Love this office and Dr Russell, she's amazing!!
"
Dr. Viega
★★★★★
"
Dr. Viega was very patient with me, gave me awesome information and detail, which limited my questions. She made sure that I was comfortable during the procedure and answered all questions that I did have.
"
Incredible Staff!
★★★★★
"
Every member of the staff is incredible! I am even greeted by name when I check in 🙂 Dr Twitty is always so kind and compassionate and you can tell she truly cares about her patients.
"
Dr. Serrano is Excellent
★★★★★
"
Dr. Serrano and staff are excellent!
"
Dr. Trexler
★★★★★
"
Dr. Trexler is amazing! She takes the time to listen to my concerns and knows exactly how to respond in both an honest and calming manner. I am so grateful to have her as one of my doctors during my first pregnancy.
"
Amazing Staff & Doctors
★★★★★
"
Everyone was very nice & professional. Dr. Malhotra made me feel at ease and was very attentive to my concerns even when I unexpectedly found out I was expecting. I look forward to building a lasting relationship with this awesome group on my 3rd pregnancy.
"
Super Friendly
★★★★★
"
Dr. Russell was very knowledgeable and super friendly. She made me very comfortable during my exam, I liked the special touch of the poem on the ceiling instead of a bare wall. The staff was very friendly. The office was beautiful.
"
Genuine in their care
★★★★★
"
I've been coming to the LandO Lakes location since 2012. Courteous, friendly, genuine, never rushed. The wait time could be improved, but its well worth the wait for great service and medical care. Dr. Whaba is amazing!
"
Friendly and Professional
★★★★★
"
This was my first choice for an OBGYN office ever and I've never had any regrets. Staff is always friendly and professional and my appointments are always handled in such a quick and timely manner.
"
If you'd like to leave a review for The Woman's Group, you may do so right here! We appreciate our patients. Please feel free to give us a call with any questions or concerns!