Reviews
We appreciate our patients' trust and opinions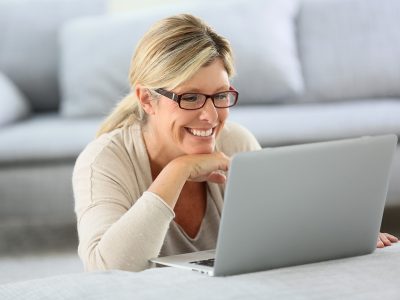 Best Doctor
★★★★★
"
Dr. Ingram is the best Doctor. She is very professional and caring at the same time. My exam was quick and thorough. I couldn't be happier to have her as my Doctor!
"
Caring and Compassionate
★★★★★
"
Staff and Doctors are amazing. Absolutely satisfied with visit. Caring and compassionate.
"
Dr. Russell
★★★★★
"
Dr. Russell is an amazing doctor. She always makes me feel right at home and I'm so happy she was able to deliver my little girl. This practice makes me want to have another baby. 🙂
"
Clean and Beautiful
★★★★★
"
Obvious COVID-19 safety precautions made me feel safer. Caring and concern expressed by Dr. Ingram. Friendly and professional staff. Clean and beautiful facilities.
"
Dr. Viega
★★★★★
"
Dr. Viega was very patient with me, gave me awesome information and detail, which limited my questions. She made sure that I was comfortable during the procedure and answered all questions that I did have.
"
Great Experience
★★★★★
"
I always have a great experience when I come to see Dr. Peden. She listens to me and answers all of my questions. She seems genuinely concerned with my health and wellbeing. The rest of the office staff also treats me with the upmost professionalism. I am super impressed with this practice and their dedication to patient care.
"
Dr. Wahba and staff
★★★★★
"
I recently had a robotic hysterectomy performed by Dr. Wahba and I must say she gave me a new meaning to life. I am 3 weeks out of surgery and feel great! Dr Wahba and her staff are amazing and very attentive and efficient. The office is comforting, relaxing, clean and friendly. Only complaint I have is the parking situation which I am sure they are aware of. It wont stop me from going to this office though. I highly recommend this group for any and all gynecological needs.
"
Dr. Sasha Gourgue
★★★★★
"
Dr. Gourgue was fantastic. She answered any questions and made me feel comfortable. The office is very welcoming and pretty. I would highly recommend.
"
Dr. Trexler
★★★★★
"
Dr. Trexler is amazing! She takes the time to listen to my concerns and knows exactly how to respond in both an honest and calming manner. I am so grateful to have her as one of my doctors during my first pregnancy.
"
GREAT OFFICE
★★★★★
"
I HAD THE PLEASURE OF SEEING DR. POLENDER. SHE IS SUCH AN AMAZING DOCTOR. DR. POLENDER IS SO CARRING, SHE TAKES TIME TO LISTEN AND UNDERSTAND YOU. I WOULD RECOMMEND HER TO ALL. THE OFFICE STAFF ARE JUST AS CARING. I TELL EVERYONE ABOUT THE OFFICE. JUST WANT TO THANK HER FOR ALL HELP WITH MY ISSUES AND BEING PATIENT WITH ME. SHE TRULY LISTENED AND SOLVED THE PROBLEM.
"
Jennifer S. Russell
★★★★★
"
Jennifer is So AWESOME!!!Im a first time mom and i couldn't ask for a better Doctor to help me thru this journey. Jennifer takes her time to explain in details everything being done and always smiling.Thank you !!
"
New patient experience
★★★★★
"
I had a wonderful experience with Dr. Sharon Ingram. She made me feel so comfortable and showed genuine care. I would definitely recommend her.
"
If you'd like to leave a review for The Woman's Group, you may do so right here! We appreciate our patients. Please feel free to give us a call with any questions or concerns!