Reviews
We appreciate our patients' trust and opinions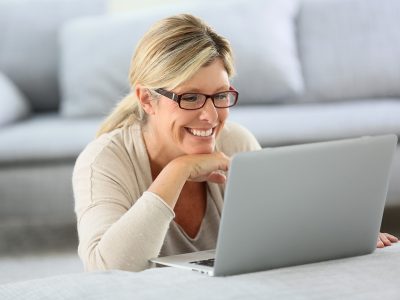 Comfortable and Pleased
★★★★★
"
I was referred to this practice by a friend; I am so comfortable here and am pleased with the whole staff.
"
Excellent
★★★★★
"
I saw Dr Sorrano who was excellent in her professionalism and was caring.
"
I Love The Woman's Group
★★★★★
"
I love The Women's Group. I have been a patient for around 7 years I believe since I moved from out of state. I always have a wonderful experience with the staff and doctors. They are professional, kind, and responsive to calls. I cannot say enough nice things about the office.
"
Amazing Doctor
★★★★★
"
My doctor was Judith L. Barreiro she was Absolutely AMAZING as well as the staff. I will not go anywhere else. Everyone was very professional and made you feel Every comfortable.
"
Amazing and Superior
★★★★★
"
Dr. Wahba is amazing!!! Can't say enough good about her...she has excellent professionalism and perfect bedside manner. Always puts you at ease with her caring and attentive personality. She is extremely intelligent and very thorough in her assessments and care. She individualizes care to the fullest and provides many options to suit your needs. I would VERY HIGHLY recommend Dr. Irene Wahba to anyone searching for an amazing, superior, beyond expectations physician!
"
Dr. Rousch is Amazing
★★★★★
"
Dr. Catherine Roush is absolutely amazing. She is so personable and makes me feel comfortable and not nervous. She has a wonderful bedside manner and she makes an uncomfortable doctor's visit seem natural and takes the worrying out of the process. I will definitely continue to see Dr. Roush and I will also recommend her to my friends.
"
Dr. Wahba is GREAT!!
★★★★★
"
Dr. Wahba is so thorough and knowledgeable. She is also great at putting me at ease for the exams. The rest of the staff is great too. I've been a patient here for over 10 years and am extremely happy!
"
Dr. Ranes
★★★★★
"
The Women's Group is wonderful. Caring staff and very clean office. Dr. Ranes is great. Very caring and patient.
"
Amazing Staff & Doctors
★★★★★
"
Everyone was very nice & professional. Dr. Malhotra made me feel at ease and was very attentive to my concerns even when I unexpectedly found out I was expecting. I look forward to building a lasting relationship with this awesome group on my 3rd pregnancy.
"
Dr. Crooke So Amazing
★★★★★
"
Dr Eva Crooke is so amazing as a doctor and a person! Always takes time to address anything I need and her bedside manor is the best I've ever had! If I moved out of state I would fly back just to see her!
"
Dr. Gourgue
★★★★★
"
Dr. Gourgue always has a positive, upbeat attitude. She truly cares about her patients. I never feel rushed during our appointments. It's always a pleasure seeing her.
"
I Love The Woman's Group
★★★★★
"
I LOVE The Women's Group! I tell ALL of my friends that they should switch and use you guys!
"
If you'd like to leave a review for The Woman's Group, you may do so right here! We appreciate our patients. Please feel free to give us a call with any questions or concerns!