Reviews
We appreciate our patients' trust and opinions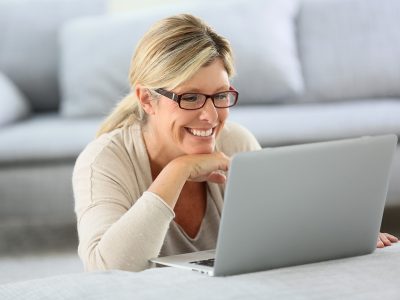 EFFICIENT, FANTASTIC, FRIENDLY
★★★★★
"
THIS IS MY 2ND VISIT TO THE LOCATION AND NOTHING BUT GREAT THINGS TO SAY. I WASN'T EVEN FINISHED CHECKING IN AND MY NAME WAS CALLED. I ASKED FOR A EARLY APPT BECAUSE I HAD TO WORK. IT WAS 8AM. I GOT THERE AT 757AM. MY NAME WAS CALLED AT 802AM. I WAS OUT BY 835AM. THAT IS WHAT I CALL EFFICIENCY. NO ONE WANTS TO GO TO THE DOCTOR AND WAIT 40 MINS BEFORE YOUR NAME IS EVEN CALLED, AND ALL THE STAFF ARE FANTASTIC AND FRIENDLY. HAVEN'T COME ACROSS ANYONE THAT DIDN'T GREET ME WITH A SMILE. KUDOS TO YOU ALL.
"
Everyone Nice and Helpful
★★★★★
"
Everyone was so nice and helpful. Dr. Gourgue was fantastic. She was very thorough and her bedside manner is very comforting. I am a new patient to your practice and I am so happy to have established with your clinic. I had a wonderful new patient experience and I have already recommended your practice to several of my colleagues.
"
Dr. Ingram
★★★★★
"
Dr. Ingram and her staff is amazing.
"
Comforting and Nice
★★★★★
"
The staff, nurses and physician were AMAZING ! They were comforting and nice.
"
Love Love Love Dr. Ranes
★★★★★
"
I would just like to say I love love love Dr. Ranes, she is very caring and an excellent physician. She made my labor so easy I will forever be grateful! I had some hiccups with the office staff at the beginning but it all got sorted out. I would recommend Dr. Ranes and this office to anyone! Thank you so much for everything
"
Dr. Butler
★★★★★
"
Dr. Butler is an excellent physician and always so friendly. She doesn't rush through my appointment and is professional.
"
Dr. Roush
★★★★★
"
I love Dr Roush! She always takes the time to sit and talk with me prior to my exam. I recommend her to all my friends.
"
Like Family
★★★★★
"
The staff, nurses and doctors are like family. They all became an integral part of our recent pregnancy and truly gave us the support and care we needed. I will definitely recommend them to others.
"
Thorough and Professional
★★★★★
"
I have been a patient of Dr. Butler's for 20+ years. Sometimes I see her; sometimes I see another person. Every person I have been examined by has been thorough and professional. I always recommend the Woman's Group to anyone who is in need of gynecological services.
"
Gentle and Excellent
★★★★★
"
Dr Butler and Latara are really amazing and they are always really caring. The nurse that did my labs on Thursday was really good and the technician that did my ultrasound was really caring and gentle and excellent.
"
Really Like This Group
★★★★★
"
I've been coming to the Riverview office of TWG since it opened. Before that, I was a patient of Dr. Wahba at the former New Tampa (now Lutz) office. I really like this group. They all really care for their patients, and take the time to go through the exam with you.
"
Dr. Peden
★★★★★
"
Dr. Peden answered all my questions and was very understanding. So glad she was recommended to me. I did not feel rushed and she is very easy to talk with. Staff was very nice and knowledgeable. Very good experience.
"
If you'd like to leave a review for The Woman's Group, you may do so right here! We appreciate our patients. Please feel free to give us a call with any questions or concerns!