Reviews
We appreciate our patients' trust and opinions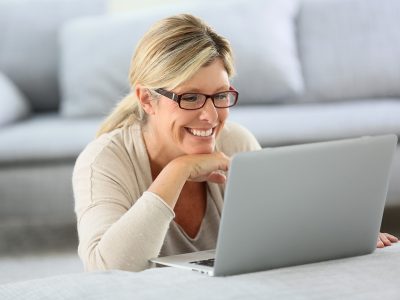 I Love Dr. Crooke
★★★★★
"
I love Dr. Crooke, I wish I found her during my pregnancy. She delivered my daughter and its been a great experience since. She understanding and is genuine.
"
Dr. Ingram was Wonderful
★★★★★
"
Dr. Sharon Ingram was wonderful. She took time to listen to me, and explain my options. Professional,caring and approachable! I have already recommended her (and this office) to friends.
"
I love Dr. Twitty!
★★★★★
"
I love Dr. Twitty - she always makes me feel comfortable and gives me the knowledge I need in a concise manner. I recommend her to everyone!
"
Dr. Wahba is So Kind
★★★★★
"
Dr. Irene Wahba is so kind and patient. She thoroughly explained everything and made me feel so comfortable. The staff is incredibly friendly and so professional what a great office!
"
Dr. Borodo is Excellent
★★★★★
"
Dr. Karolina Borodo was excellent, she answered all my questions and made me very comfortable.
"
Great Environment
★★★★☆
"
The wait time was slightly extensive but the great environment, friendly and knowledgeable staff, and the professionalism and kindness of Dr. Russell made it worth it. Thank you!
"
Compassionate practice
★★★★★
"
Every member of the staff is wonderful! I've been a patient for almost 4 years and I'm so grateful I found this practice
"
Very Pro
★★★★★
"
I was put at ease immediately upon my arrival. Dr. Alidina was very professional and made me feel very comfortable throughout the visit
"
Professional and Compassionate
★★★★★
"
Very timely, professional, Dr Barrodo was incredible. Professional and compassionate. So happy to find your practice.
"
Friendly Staff
★★★★★
"
This is the first time a doctor has taken time to talk to me before the exam. We got to know each other and talked about my concerns and questions I had. This made me feel more comfortable and that the Doctor genuinely cared. She also shared personal experience and was very down to Earth. She also had a good sense of humor. All the staff was friendly. I was very happy leaving my appointment.
"
Professional and Organized
★★★★★
"
I was very pleased with my visit to The Woman's Group. Dr. Ranes and staff were very professional, well organized, and accommodating. Thank you for making my visit as comfortable as you could.
"
4.8

out of

5

based on

131

reviews.
Overall rating:
If you'd like to leave a review for The Woman's Group, you may do so right here! We appreciate our patients. Please feel free to give us a call with any questions or concerns!