Reviews
We appreciate our patients' trust and opinions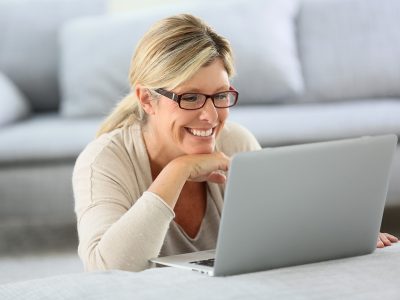 Dr. Sasha Gourgue
★★★★★
"
Dr. Gourgue was fantastic. She answered any questions and made me feel comfortable. The office is very welcoming and pretty. I would highly recommend.
"
Dr. Ingram is Amazing
★★★★★
"
My experience at the woman's group was fantastic! Dr. Sharon Ingram is absolutely amazing and made me feel so comfortable.
"
Fabulous group of doctors!
★★★★★
"
I've been a patient of this practice for 14 years. During that time I've seen most, if not all of the doctors. They have seen me through 2 pregnancies and overall general health during these years. I trust every one of them and think very highly of all of them. They really are the best Ob/Gyn practice in Tampa.
"
Dr. Crooke is Great
★★★★★
"
Dr. Eva Crooke is great. She is very kind and respectful. She is an awesome doctor.
"
Always Calls Me Back
★★★★★
"
I like the fact that when I leave a message for the MA I always get a call back for any concerns I have, also my Dr offers me options and takes time to discuss.
"
Dr. Polender is Superb
★★★★★
"
Phenomenal. Dr. Allison Polender is simply superb. The best OB/GYN I have ever had.
"
New patient experience
★★★★★
"
I had a wonderful experience with Dr. Sharon Ingram. She made me feel so comfortable and showed genuine care. I would definitely recommend her.
"
Dr. Serrano is the Best
★★★★★
"
Dr. Serrano is the best! She always makes me feel comfortable and like my concerns matter.I have never felt like she was in a rush in all of my years as a patient. She is always thorough and explains things as needed. Her assistant at my visit was great and followed up with me as Dr. Serrano said she would.
"
Dr. Pamela Twitty is Compassionate
★★★★★
"
I greatly appreciate Dr. Twitty's genuine compassion and guidance.
"
Professional and Compassionate
★★★★★
"
Very timely, professional, Dr Barrodo was incredible. Professional and compassionate. So happy to find your practice.
"
I Will Never Go Elsewhere
★★★★★
"
Love everything about this office from the facility to the technicians to the physicians! I will never go anywhere else from now on!
"
Excellent Care
★★★★★
"
Excellent care and a wonderful bedside manner. From check-in to check-out, stellar service.
"
★★★★★

based on

118

reviews
Overall rating:
If you'd like to leave a review for The Woman's Group, you may do so right here! We appreciate our patients. Please feel free to give us a call with any questions or concerns!