Reviews
We appreciate our patients' trust and opinions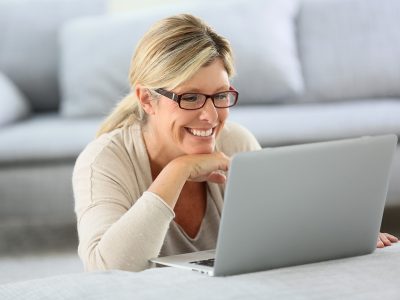 Dr. Alidina is Wonderful
★★★★★
"
Dr. Alidina has been absolutely wonderful! She is so sweet and helpful with all my questions and worries! It also is awesome she has let me breastfeed in the room following visits!
"
Completely Awesome
★★★★★
"
Dr Mondaca and her assistant were completely awesome.
"
Dr. Twitter is Amazing
★★★★★
"
Dr. Twitter is amazing! I highly recommend people to this office.
"
Dr. Ranes
★★★★★
"
The Women's Group is wonderful. Caring staff and very clean office. Dr. Ranes is great. Very caring and patient.
"
Love Dee!!
★★★★★
"
Love Dee!! So smart and informative each time. See you next year.
"
Genuinely Cares
★★★★★
"
Dr. Crooke is such an amazing provider. She genuinely cares about her patients and takes her time to make sure and cover everything. Her care and compassion is hard to come by these days and it is much appreciated.
"
Genuine in their care
★★★★★
"
I've been coming to the LandO Lakes location since 2012. Courteous, friendly, genuine, never rushed. The wait time could be improved, but its well worth the wait for great service and medical care. Dr. Whaba is amazing!
"
Excellent
★★★★★
"
I saw Dr Sorrano who was excellent in her professionalism and was caring.
"
Really Great Place
★★★★★
"
I have nothing but praise for this place, I never wait long and the visits are always quick. Wouldn't go anywhere else.
"
Dr. Peden is the Best
★★★★★
"
My greatest experience is my visitation with my doctor, Carmen E. Peden. She is the BEST!! First of all, she is always wearing a beautiful smile and pleasant manner; she is caring and looking for the best to treat you and or symptom(s). Even though I only see her 2x a year, I commend her for her expertise in the field she is in. She is always looking out for helping us women health wise. She is my Dr. of the YEAR. I recommend her and commend her. Give us more of Dr. Carmen E. Pedens in the health field.
"
Dr. Sasha Gourgue
★★★★★
"
Dr. Gourgue was fantastic. She answered any questions and made me feel comfortable. The office is very welcoming and pretty. I would highly recommend.
"
Dr. Rousch is Fabulous
★★★★★
"
Dr. Roush is fabulous! Very professional and thorough, but also very warm and has a calming presence. I have experienced long wait times in the past, but this visit I was called back within 5 min of my appointment time and was in and out in 30 min.
"
If you'd like to leave a review for The Woman's Group, you may do so right here! We appreciate our patients. Please feel free to give us a call with any questions or concerns!