Reviews
We appreciate our patients' trust and opinions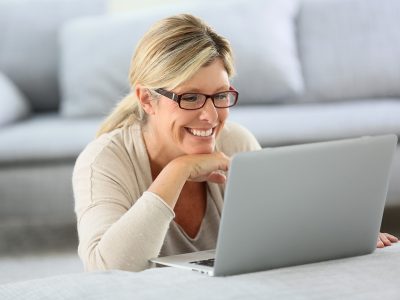 Genuinely Cares
★★★★★
"
Dr. Crooke is such an amazing provider. She genuinely cares about her patients and takes her time to make sure and cover everything. Her care and compassion is hard to come by these days and it is much appreciated.
"
Love Dee!!
★★★★★
"
Love Dee!! So smart and informative each time. See you next year.
"
Love this Place
★★★★★
"
I love this place and the staff!
"
Dr. Serrano is Amazing
★★★★★
"
Dr Serrano and her MA were amazing and made me feel very comfortable. I would recommend her to anyone.
"
I Love The Woman's Group
★★★★★
"
I LOVE The Women's Group! I tell ALL of my friends that they should switch and use you guys!
"
Amazing Staff
★★★★★
"
Amazing staff. Dr. Twitty is kind, professional and takes all the time needed for any questions you may have. Excellent all the way around.
"
Dr. Cohen Was Great
★★★★★
"
I was very impress by the beautiful office, the staff, how quick I was called back. One thing that I like is to be able to talk with my doctor and Dr. Cohen was great we talked a little bit before the actual exam and during the exam which took the awkwardness away.
"
Dr. Crooke is Great
★★★★★
"
Dr. Eva Crooke is great. She is very kind and respectful. She is an awesome doctor.
"
Very Pro
★★★★★
"
I was put at ease immediately upon my arrival. Dr. Alidina was very professional and made me feel very comfortable throughout the visit
"
Dr. Trexler is Great
★★★★★
"
I visit the office weekly for weight management, but was in for my annual with a doctor I had never seen before for this visit. It's always nice to come into an office where they know you by name when you come in, and Dr. Trexler was great and so friendly.
"
Very Comfortable
★★★★★
"
My first time here but Dr. Sanchez Russell made me feel very comfortable.
"
If you'd like to leave a review for The Woman's Group, you may do so right here! We appreciate our patients. Please feel free to give us a call with any questions or concerns!