Reviews
We appreciate our patients' trust and opinions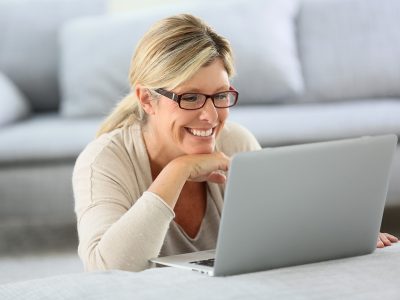 Dr. Wahba is So Kind
★★★★★
"
Dr. Irene Wahba is so kind and patient. She thoroughly explained everything and made me feel so comfortable. The staff is incredibly friendly and so professional what a great office!
"
Dr. Butler is the Best
★★★★★
"
The staff is welcoming, professional, and efficient. And, Dr. Butler is simply the best. I have recommended her to my patients/clients and all have found her to be informative, thorough, and committed to their care. Please extend my appreciation to Dr. Butler and her team for all they do for me. I'm a patient and a fan.
"
Love This Office and Staff
★★★★★
"
I love this office and the staff. I'm always sad when I'm done with all my OB visits and only get to see everyone 1x/year!
"
Excellent Doctor
★★★★★
"
Excellent doctor and staff. We will definitely go to Dr. Janeen Alidina again. She was very personable. Visit was on time. Office was nice. Thank you!
"
Dr. Polender Is Wonderful
★★★★★
"
Dr Polender is wonderful. She is so patient and caring. Both of my daughter's go there too. Thank you so much for all that you do.
"
I love Dr. Twitty!
★★★★★
"
I love Dr. Twitty - she always makes me feel comfortable and gives me the knowledge I need in a concise manner. I recommend her to everyone!
"
Dr. Crooke is the Best
★★★★★
"
Dr. Crooke is the best. I am very satisfied with her service. Thank you for delivering my baby.
"
Everyone Nice and Helpful
★★★★★
"
Everyone was so nice and helpful. Dr. Gourgue was fantastic. She was very thorough and her bedside manner is very comforting. I am a new patient to your practice and I am so happy to have established with your clinic. I had a wonderful new patient experience and I have already recommended your practice to several of my colleagues.
"
Dr. Peden
★★★★★
"
Dr. Peden answered all my questions and was very understanding. So glad she was recommended to me. I did not feel rushed and she is very easy to talk with. Staff was very nice and knowledgeable. Very good experience.
"
Loves What They Do
★★★★★
"
I always feel as if my doctor takes time with me, answers all my questions, and truly cares about my welfare as a woman. She has the glow of someone who LOVES what they do, and that makes my confidence in her really strong! Thank you for providing a safe, non-threatening place for women only. It is a blessing to be able to refer others here.
"
New patient experience
★★★★★
"
I had a wonderful experience with Dr. Sharon Ingram. She made me feel so comfortable and showed genuine care. I would definitely recommend her.
"
Excellent
★★★★★
"
I saw Dr Sorrano who was excellent in her professionalism and was caring.
"
If you'd like to leave a review for The Woman's Group, you may do so right here! We appreciate our patients. Please feel free to give us a call with any questions or concerns!