Reviews
We appreciate our patients' trust and opinions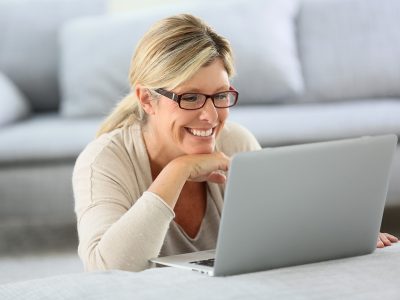 What a Lovely Experience with Dr. Cohen
★★★★★
"
I absolutely enjoyed my first prenatal visit with Dr. Cohen! She took the time to answer all of my questions and was so kind and very personable. The staff was also very friendly!
"
Genuine in their care
★★★★★
"
I've been coming to the LandO Lakes location since 2012. Courteous, friendly, genuine, never rushed. The wait time could be improved, but its well worth the wait for great service and medical care. Dr. Whaba is amazing!
"
Dr. Wahba is GREAT!!
★★★★★
"
Dr. Wahba is so thorough and knowledgeable. She is also great at putting me at ease for the exams. The rest of the staff is great too. I've been a patient here for over 10 years and am extremely happy!
"
Great 1st time experience
★★★★★
"
I'm embarrassed to admit that I hadn't been to the Doctor's in a long time so needless to say I was SUPER nervous about my first visit. The technician who took my vitals was really sweet and made me feel super comfortable. I wish I could remember her name but she was awesome. My Doctor was Dr. Trexler and she was GREAT! She answered all my questions and explained everything she was doing before the exam, which made me feel really comfortable. She had good conversation with me while doing the exam to keep my mind off of what was happening (pap smear-no fun for anyone). All in all...the entire experience was fantastic and I would recommend The Woman's Group and Dr. Trexler to everyone! 🙂 Thank you for a great first time visit!
"
Dr. Borodo is Excellent
★★★★★
"
Dr. Karolina Borodo was excellent, she answered all my questions and made me very comfortable.
"
I Will Never Go Elsewhere
★★★★★
"
Love everything about this office from the facility to the technicians to the physicians! I will never go anywhere else from now on!
"
Wonderful Office!
★★★★★
"
Polite and professional office staff and medical staff. Doctors are all polite, strive to be on time for appointments, and take the time to listen to all concerns and answer all questions. Wonderful office!
"
Dr. Rousch is Amazing
★★★★★
"
Dr. Roush is amazing as well as the staff. I have referred numerous women to this group.
"
Professional and Compassionate
★★★★★
"
Very timely, professional, Dr Barrodo was incredible. Professional and compassionate. So happy to find your practice.
"
Dr. Rousch is Amazing
★★★★★
"
Dr. Catherine Roush is absolutely amazing. She is so personable and makes me feel comfortable and not nervous. She has a wonderful bedside manner and she makes an uncomfortable doctor's visit seem natural and takes the worrying out of the process. I will definitely continue to see Dr. Roush and I will also recommend her to my friends.
"
Best in Tampa
★★★★★
"
The complete staff is amazing! Best office in Tampa in my opinion.
"
Love this Place
★★★★★
"
I love this place and the staff!
"
If you'd like to leave a review for The Woman's Group, you may do so right here! We appreciate our patients. Please feel free to give us a call with any questions or concerns!