Reviews
We appreciate our patients' trust and opinions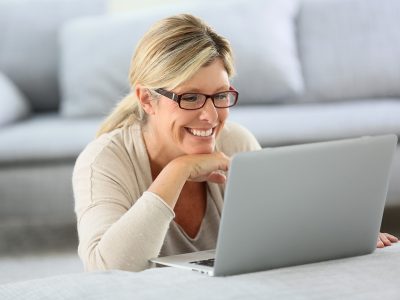 Love this Group
★★★★★
"
I definitely love this group! All of the office staff and the Providers are amazing.
"
Very Professional
★★★★★
"
Very warm and inviting for women and the staff is very professional.
"
Excellent Experience
★★★★★
"
Dr. Ingram took time to meet with me as a new patient and ensured I was comfortable prior to the exam. This added touch was an excellent experience. The location is beautiful and clean as well.
"
Attentive
★★★★★
"
I like Dr. Russell. She was really attentive to my concerns, and gave me some advice on what I can do.
"
Dr. Alidina is Wonderful
★★★★★
"
Dr. Alidina has been absolutely wonderful! She is so sweet and helpful with all my questions and worries! It also is awesome she has let me breastfeed in the room following visits!
"
Happy to Be A Patient
★★★★★
"
REALLY impressed with your office. I loved the decor and the comfort of the waiting room. I really loved how Dr. Polender took me into her office to talk (classy touch) before my exam. She was very straightforward and friendly. I found my entire visit valuable. I'm very happy to be a new patient here.
"
Very Knowledgeable & Caring
★★★★★
"
Dr. Allison Polender is very knowledgeable & caring doctor.
"
Excellent Care
★★★★★
"
Excellent care and a wonderful bedside manner. From check-in to check-out, stellar service.
"
Dr. Crooke Made My Day
★★★★★
"
Dr. Eva Crooke made my day. Put me at ease Got a TIMELY call from her as well. I don't think I have EVER spoken directly to a MD on the phone! Thank you!
"
Love this Office
★★★★★
"
I love how this office makes me feel and that they truly care about me!
"
Dr. Rousch is Fabulous
★★★★★
"
Dr. Roush is fabulous! Very professional and thorough, but also very warm and has a calming presence. I have experienced long wait times in the past, but this visit I was called back within 5 min of my appointment time and was in and out in 30 min.
"
I Trust Her
★★★★★
"
I've been a patient of Dr. Cohen for more years than I can remember. She has always been friendly, personable, and of course professional. I trust her and that is important. I recommend her to friends when they are looking for a new doctor.
"
If you'd like to leave a review for The Woman's Group, you may do so right here! We appreciate our patients. Please feel free to give us a call with any questions or concerns!