Reviews
We appreciate our patients' trust and opinions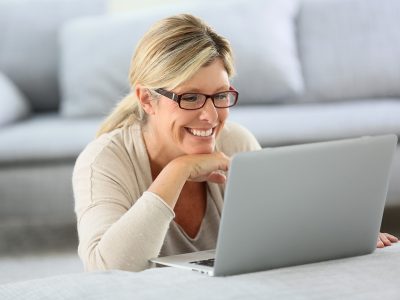 Dr. Rousch is Amazing
★★★★★
"
Dr. Roush is amazing as well as the staff. I have referred numerous women to this group.
"
Incredible Staff!
★★★★★
"
Every member of the staff is incredible! I am even greeted by name when I check in 🙂 Dr Twitty is always so kind and compassionate and you can tell she truly cares about her patients.
"
Love the Staff
★★★★★
"
I love the staff at this location, Dr. Veiga is always super nice, professional and caring for her patients. Overall, I love the Woman's Group staff.
"
Excellent Care
★★★★★
"
Excellent care and a wonderful bedside manner. From check-in to check-out, stellar service.
"
Patient
★★★★★
"
My first visit, Dr. Lancaster is amazing. Took here time with me and very sweet. Office is beautiful, Stuff was helpful, so friendly and very nice.
"
I Love The Woman's Group
★★★★★
"
I love the office & the staff! Everyone is so professional and friendly. I love The Woman's Group.
"
Dr. Polender is Superb
★★★★★
"
Phenomenal. Dr. Allison Polender is simply superb. The best OB/GYN I have ever had.
"
Attentive
★★★★★
"
I like Dr. Russell. She was really attentive to my concerns, and gave me some advice on what I can do.
"
Makes You Feel Good
★★★★★
"
Our visit with Dr. Russell was great. I had to leave my old OB office in Pinellas because it is just too far away. I was very, very nervous about switching doctors, but this office was recommended to me by a few different people. Dr. Russell reminded me so much of my previous OB/GYN. She is very personable, down to earth, and talks to you in way that really makes you feel good. The nurses have also been great.
"
I Would Refer My Friends
★★★★★
"
I felt relaxed, welcomed, warm feeling of embracement from all of staff and beautiful office. I would refer my family and friends thank you for your patience with me.
"
Fabulous group of doctors!
★★★★★
"
I've been a patient of this practice for 14 years. During that time I've seen most, if not all of the doctors. They have seen me through 2 pregnancies and overall general health during these years. I trust every one of them and think very highly of all of them. They really are the best Ob/Gyn practice in Tampa.
"
4.8

out of

5

based on

131

reviews.
Overall rating:
If you'd like to leave a review for The Woman's Group, you may do so right here! We appreciate our patients. Please feel free to give us a call with any questions or concerns!