Reviews
We appreciate our patients' trust and opinions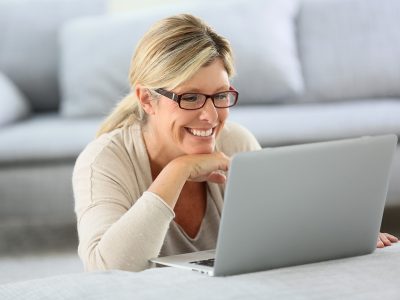 Dr. Rousch is Fabulous
★★★★★
"
Dr. Roush is fabulous! Very professional and thorough, but also very warm and has a calming presence. I have experienced long wait times in the past, but this visit I was called back within 5 min of my appointment time and was in and out in 30 min.
"
I Trust Her
★★★★★
"
I've been a patient of Dr. Cohen for more years than I can remember. She has always been friendly, personable, and of course professional. I trust her and that is important. I recommend her to friends when they are looking for a new doctor.
"
Dr. Serrano is Great
★★★★★
"
Dr. Evelyn Serrano is great. Easy to talk with, thorough history and exam.
"
Love Dr. Serrano
★★★★★
"
I love Dr. Serano, she has always been very friendly and caring, my experience with her has always been great.
"
Very Comfortable
★★★★★
"
Was truly pleased with the staff and the cleanliness of the office very comfortable with Dr. Madelyn Bulter.
"
Listens Carefully
★★★★★
"
Dr. Peden is one of the most personable and smartest doctors I have come across. I appreciate the time she took to ask about my history and listen carefully. I did not feel rushed and she showed me great respect.
"
Dr. Serrano is Excellent
★★★★★
"
Dr. Serrano and staff are excellent!
"
Always Comfortable
★★★★★
"
I always feel welcome at The Woman's Group and value my time with Dr. Evelyn Serrano. She always asks if I have questions and is very easy to talk to and helpful.
"
Dr. Rousch Goes Beyond
★★★★★
"
I absolutely love Dr. Catherine Rousch. She always goes above and beyond!
"
Dr. Serrano is the Best
★★★★★
"
Dr. Serrano is the best! She always makes me feel comfortable and like my concerns matter.I have never felt like she was in a rush in all of my years as a patient. She is always thorough and explains things as needed. Her assistant at my visit was great and followed up with me as Dr. Serrano said she would.
"
Part of the Family
★★★★★
"
Dr. Butler is amazing, she makes you feel like part of the family.
"
Great Environment
★★★★☆
"
The wait time was slightly extensive but the great environment, friendly and knowledgeable staff, and the professionalism and kindness of Dr. Russell made it worth it. Thank you!
"
If you'd like to leave a review for The Woman's Group, you may do so right here! We appreciate our patients. Please feel free to give us a call with any questions or concerns!