Reviews
We appreciate our patients' trust and opinions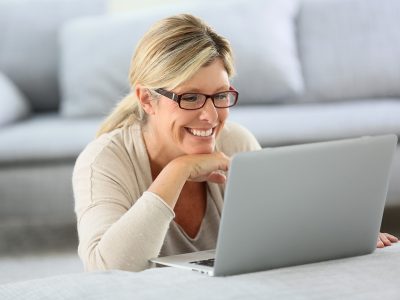 Amazing Doctor
★★★★★
"
My doctor was Judith L. Barreiro she was Absolutely AMAZING as well as the staff. I will not go anywhere else. Everyone was very professional and made you feel Every comfortable.
"
I Recommend this Practice
★★★★★
"
I love The Women's Group and recommend it to all of my friends. The staff is caring, empathetic and thoughtful! The doctors are equally concerned about mental as physical health... they are brilliant and warm! Both of my daughters were delivered by doctors at TWG and I wouldn't go anywhere else. I was incredibly touched by their professionalism, thoughtfulness and warm natures!
"
Dr. Rousch is Fabulous
★★★★★
"
Dr. Roush is fabulous! Very professional and thorough, but also very warm and has a calming presence. I have experienced long wait times in the past, but this visit I was called back within 5 min of my appointment time and was in and out in 30 min.
"
Excellent
★★★★★
"
I saw Dr Sorrano who was excellent in her professionalism and was caring.
"
Dr. Ingram is Amazing
★★★★★
"
My experience at the woman's group was fantastic! Dr. Sharon Ingram is absolutely amazing and made me feel so comfortable.
"
Clean and Beautiful
★★★★★
"
I was amazed when I arrive at a how CLEAN and beautiful the office was. I was taken back ON TIME which blew my mind and the wait time for the physician was so quick that I didn't even have time to read the book that I brought. The doctor and all supporting staff were extremely proficient at the heir job and made me feel very comfortable. In fact, I don't think I've ever get had such an amazing experience in a doctors office! Well done!!! You guys get all of my referrals!
"
Love Dr. Ghade
★★★★★
"
I loved Dr. Ghade (spelling). She made me feel very at ease and she was very professional and knowledgeable.
"
Great Physicians
★★★★★
"
Since the beginning of my pregnancy, I've been going to The Women's Group at this location. The experience I had here was wonderful, from all the staff to all the great physicians! My pregnancy and birth of my child went beautifully thanks to them !
"
Great Experience
★★★★★
"
I always have a great experience when I come to see Dr. Peden. She listens to me and answers all of my questions. She seems genuinely concerned with my health and wellbeing. The rest of the office staff also treats me with the upmost professionalism. I am super impressed with this practice and their dedication to patient care.
"
Extremely Patient and Helpful
★★★★★
"
Dr. Viega and staff were extremely helpful and patient when answering all of my questions on my first OB appointment. Christine the ultrasound tech was friendly and kind. Overall, from start to finish our first appointment was a joy! Thank you for making us feel so welcome and for sharing our excitement with us.
"
Always Comfortable
★★★★★
"
I always feel welcome at The Woman's Group and value my time with Dr. Evelyn Serrano. She always asks if I have questions and is very easy to talk to and helpful.
"
Very Pro
★★★★★
"
I was put at ease immediately upon my arrival. Dr. Alidina was very professional and made me feel very comfortable throughout the visit
"
If you'd like to leave a review for The Woman's Group, you may do so right here! We appreciate our patients. Please feel free to give us a call with any questions or concerns!