Reviews
We appreciate our patients' trust and opinions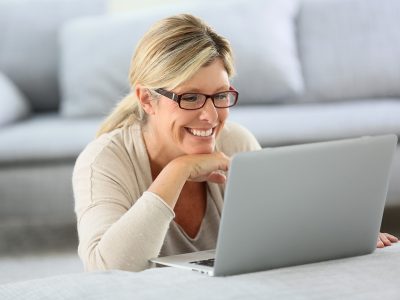 LOVE Dr. Gourgue!!!
★★★★★
"
I absolutely LOVE Dr. Gourgue!! Hands down favorite doctor ever. She was my doctor through my pregnancy and now post.
"
Dr. Pamela Twitty is Amazing
★★★★★
"
I feel blessed to have found such awesome office and Dr! Dr Twitty is amazing, always professional and easy to talk to. She takes the time to listen and addresses all questions and concerns. Although appointments with her are not easy to come by, I will always look to her first. She has delivered both of our babies and we will always be grateful for the excellence of care, compassion and understanding we received!
"
Super Friendly
★★★★★
"
Dr. Russell was very knowledgeable and super friendly. She made me very comfortable during my exam, I liked the special touch of the poem on the ceiling instead of a bare wall. The staff was very friendly. The office was beautiful.
"
Excellent
★★★★★
"
Loved the place felt right at home. Dr. took the time to speak with me before and after the examination. Everyone there is very courteous and professional.
"
Completely Awesome
★★★★★
"
Dr Mondaca and her assistant were completely awesome.
"
Always Recommend TWG
★★★★★
"
I've been a patient at the Women's group south location for almost 10 years and they have always made my experiences with pregnancy and postpartum, comforting. I will continue with this practice and absolutely love Dr Cohen! She delivered my last baby so quick and with ease I will be forever greatly! I love sharing my birthing stories to fellow friends and always recommend TWG.
"
Extremely Patient and Helpful
★★★★★
"
Dr. Viega and staff were extremely helpful and patient when answering all of my questions on my first OB appointment. Christine the ultrasound tech was friendly and kind. Overall, from start to finish our first appointment was a joy! Thank you for making us feel so welcome and for sharing our excitement with us.
"
New patient experience
★★★★★
"
I had a wonderful experience with Dr. Sharon Ingram. She made me feel so comfortable and showed genuine care. I would definitely recommend her.
"
Great Environment
★★★★☆
"
The wait time was slightly extensive but the great environment, friendly and knowledgeable staff, and the professionalism and kindness of Dr. Russell made it worth it. Thank you!
"
Dr. Serrano is Amazing
★★★★★
"
Dr Serrano and her MA were amazing and made me feel very comfortable. I would recommend her to anyone.
"
Amazing Staff & Doctors
★★★★★
"
Everyone was very nice & professional. Dr. Malhotra made me feel at ease and was very attentive to my concerns even when I unexpectedly found out I was expecting. I look forward to building a lasting relationship with this awesome group on my 3rd pregnancy.
"
Quality Customer Service
★★★★★
"
Quality of customer service provided by all staff members and the time Dr. Karolina Borodo took to answer my questions and concerns.
"
If you'd like to leave a review for The Woman's Group, you may do so right here! We appreciate our patients. Please feel free to give us a call with any questions or concerns!