Reviews
We appreciate our patients' trust and opinions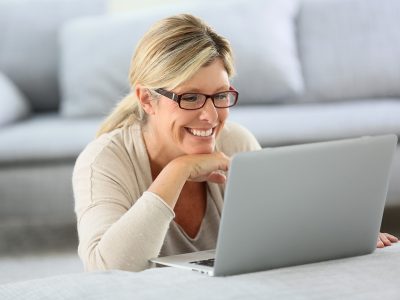 Dr. Twitter is Amazing
★★★★★
"
Dr. Twitter is amazing! I highly recommend people to this office.
"
Dr. Polender is Superb
★★★★★
"
Phenomenal. Dr. Allison Polender is simply superb. The best OB/GYN I have ever had.
"
Makes You Feel Good
★★★★★
"
Our visit with Dr. Russell was great. I had to leave my old OB office in Pinellas because it is just too far away. I was very, very nervous about switching doctors, but this office was recommended to me by a few different people. Dr. Russell reminded me so much of my previous OB/GYN. She is very personable, down to earth, and talks to you in way that really makes you feel good. The nurses have also been great.
"
I loved Dr. Eva Crooke
★★★★★
"
It was my first visit with Dr. Crooke, she was very friendly and made me feel comfortable. I loved her.
"
Dr. Ingram is Amazing
★★★★★
"
My experience at the woman's group was fantastic! Dr. Sharon Ingram is absolutely amazing and made me feel so comfortable.
"
Choose The Woman's Group
★★★★★
"
Absolutely wonderful experience!! From the beautifully designed office to the relaxing music, I felt as if I was in a spa or resort. The nursing care, medical care, and chuck in and check out were exceptional!! I am so glad that I chose The Women's Group!
"
I love Dr. Twitty!
★★★★★
"
I love Dr. Twitty - she always makes me feel comfortable and gives me the knowledge I need in a concise manner. I recommend her to everyone!
"
Love this Office
★★★★★
"
I love how this office makes me feel and that they truly care about me!
"
Amazing Doctor
★★★★★
"
My doctor was Judith L. Barreiro she was Absolutely AMAZING as well as the staff. I will not go anywhere else. Everyone was very professional and made you feel Every comfortable.
"
Pleasant Visit Every Time
★★★★★
"
I've been with this group at the Land O' Lakes office for a number of years now and I have a pleasant visit every time!
"
Dr. Russell
★★★★★
"
Dr. Russell is an amazing doctor. She always makes me feel right at home and I'm so happy she was able to deliver my little girl. This practice makes me want to have another baby. 🙂
"
Part of the Family
★★★★★
"
Dr. Butler is amazing, she makes you feel like part of the family.
"
If you'd like to leave a review for The Woman's Group, you may do so right here! We appreciate our patients. Please feel free to give us a call with any questions or concerns!