Reviews
We appreciate our patients' trust and opinions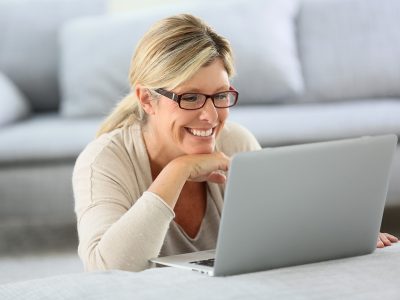 Happy to Be A Patient
★★★★★
"
REALLY impressed with your office. I loved the decor and the comfort of the waiting room. I really loved how Dr. Polender took me into her office to talk (classy touch) before my exam. She was very straightforward and friendly. I found my entire visit valuable. I'm very happy to be a new patient here.
"
Dr. Pamela Twitty is Compassionate
★★★★★
"
I greatly appreciate Dr. Twitty's genuine compassion and guidance.
"
Amazing and Superior
★★★★★
"
Dr. Wahba is amazing!!! Can't say enough good about her...she has excellent professionalism and perfect bedside manner. Always puts you at ease with her caring and attentive personality. She is extremely intelligent and very thorough in her assessments and care. She individualizes care to the fullest and provides many options to suit your needs. I would VERY HIGHLY recommend Dr. Irene Wahba to anyone searching for an amazing, superior, beyond expectations physician!
"
Dr. Peden is Wonderful
★★★★★
"
Love Dr. Carmen Peden. She is wonderful!
"
Great Environment
★★★★☆
"
The wait time was slightly extensive but the great environment, friendly and knowledgeable staff, and the professionalism and kindness of Dr. Russell made it worth it. Thank you!
"
Great Pregnancy Care
★★★★★
"
I always feel like the entire staff is interested in my wellbeing and knowledgeable as well as going above and beyond for care/help. I cannot express how great the entire pregnancy care experience has been here. Wouldn't recommend anywhere else!
"
Caring and Professional
★★★★★
"
Office is beautiful and clean. Everyone I have ever met through the last 14 years (and 2 babies) has been caring and professional. Dr. Barreiro is amazing. She delivered my youngest daughter and was so helpful through the process of delivery. She is kind and caring. She is able to make me feel at ease despite the awkwardness that can accompany annual check ups.
"
Dr. Borodo is Excellent
★★★★★
"
Dr. Karolina Borodo was excellent, she answered all my questions and made me very comfortable.
"
Dr. Rousch Goes Beyond
★★★★★
"
I absolutely love Dr. Catherine Rousch. She always goes above and beyond!
"
Gentle and Excellent
★★★★★
"
Dr Butler and Latara are really amazing and they are always really caring. The nurse that did my labs on Thursday was really good and the technician that did my ultrasound was really caring and gentle and excellent.
"
Very Happy
★★★★★
"
Dr. Gourgue is amazing!!!! She is always warm, attentive and makes sure she addresses any and all questions I have about my health during our visits. I've been very happy with my overall experience at The Woman's Group with all my providers who have delivered both my children. Please continue to be great at what you all do!
"
Love Dr. Serrano
★★★★★
"
Great atmosphere and always friendly. I love doctor Serrano.
"
If you'd like to leave a review for The Woman's Group, you may do so right here! We appreciate our patients. Please feel free to give us a call with any questions or concerns!