Reviews
We appreciate our patients' trust and opinions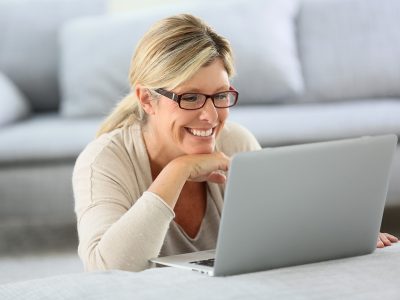 Patient
★★★★★
"
My first visit, Dr. Lancaster is amazing. Took here time with me and very sweet. Office is beautiful, Stuff was helpful, so friendly and very nice.
"
Dr. Crooke is Great
★★★★★
"
Dr. Eva Crooke is great. She is very kind and respectful. She is an awesome doctor.
"
Dr. Trexler is Great
★★★★★
"
I visit the office weekly for weight management, but was in for my annual with a doctor I had never seen before for this visit. It's always nice to come into an office where they know you by name when you come in, and Dr. Trexler was great and so friendly.
"
Dr. Crooke Made My Day
★★★★★
"
Dr. Eva Crooke made my day. Put me at ease Got a TIMELY call from her as well. I don't think I have EVER spoken directly to a MD on the phone! Thank you!
"
Included My Husband
★★★★★
"
I've just started visiting The Woman's Group and both of my experiences have been great. My husband and I are glad that we've been able to find this doctors' group. The environment is friendly and they include the husbands into the visits to make them feel welcomed.
"
Dr. Alidina is Wonderful
★★★★★
"
Dr. Alidina has been absolutely wonderful! She is so sweet and helpful with all my questions and worries! It also is awesome she has let me breastfeed in the room following visits!
"
Excellent Experience
★★★★★
"
Dr. Ingram took time to meet with me as a new patient and ensured I was comfortable prior to the exam. This added touch was an excellent experience. The location is beautiful and clean as well.
"
Five Stars!
★★★★★
"
I had a lot of questions to ask, but Dr. Judith Barreiro took her time to listen to my concerns, answer my questions, and clear up my doubts, all in Spanish, which I truly appreciate. I was also pleased with the office staff, and the appearance of the office itself. I give them all 5 stars.
"
Dr. Ingram was Wonderful
★★★★★
"
Dr. Sharon Ingram was wonderful. She took time to listen to me, and explain my options. Professional,caring and approachable! I have already recommended her (and this office) to friends.
"
Genuine in their care
★★★★★
"
I've been coming to the LandO Lakes location since 2012. Courteous, friendly, genuine, never rushed. The wait time could be improved, but its well worth the wait for great service and medical care. Dr. Whaba is amazing!
"
Love Dr. Serrano
★★★★★
"
I love Dr. Serano, she has always been very friendly and caring, my experience with her has always been great.
"
I loved Dr. Eva Crooke
★★★★★
"
It was my first visit with Dr. Crooke, she was very friendly and made me feel comfortable. I loved her.
"
4.8

out of

5

based on

122

reviews.
Overall rating:
If you'd like to leave a review for The Woman's Group, you may do so right here! We appreciate our patients. Please feel free to give us a call with any questions or concerns!