Reviews
We appreciate our patients' trust and opinions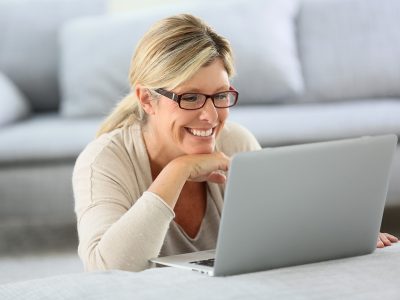 Very Comfortable
★★★★★
"
My first time here but Dr. Sanchez Russell made me feel very comfortable.
"
Very Pro
★★★★★
"
I was put at ease immediately upon my arrival. Dr. Alidina was very professional and made me feel very comfortable throughout the visit
"
Wonderful Bedside Manner
★★★★★
"
Looking for a new doctor after mine retired was difficult, but finding Dr. Twitty was a blessing! She has a wonderful bedside manner, very patient & knowledgeable. I am more than pleased!
"
Dr. Crooke is the Best
★★★★★
"
Dr. Crooke is the best. I am very satisfied with her service. Thank you for delivering my baby.
"
Dr. Twitter is Amazing
★★★★★
"
Dr. Twitter is amazing! I highly recommend people to this office.
"
Great Physicians
★★★★★
"
Since the beginning of my pregnancy, I've been going to The Women's Group at this location. The experience I had here was wonderful, from all the staff to all the great physicians! My pregnancy and birth of my child went beautifully thanks to them !
"
Incredible Staff!
★★★★★
"
Every member of the staff is incredible! I am even greeted by name when I check in 🙂 Dr Twitty is always so kind and compassionate and you can tell she truly cares about her patients.
"
Dr. Trexler is Great
★★★★★
"
I visit the office weekly for weight management, but was in for my annual with a doctor I had never seen before for this visit. It's always nice to come into an office where they know you by name when you come in, and Dr. Trexler was great and so friendly.
"
Love The Woman's Group!
★★★★★
"
I have to say that I have had the best experience during my pregnancy. I could not have asked for better doctors and staff. Everyone was always so nice and welcoming. I saw most of the doctors but Dr. Twitty always made me feel comfortable in asking questions and giving me feedback. She was awesome in coaching me during delivery as well! Love The Women's Group!
"
I Love Dr. Crooke
★★★★★
"
I love Dr. Crooke, I wish I found her during my pregnancy. She delivered my daughter and its been a great experience since. She understanding and is genuine.
"
I Recommend this Practice
★★★★★
"
I love The Women's Group and recommend it to all of my friends. The staff is caring, empathetic and thoughtful! The doctors are equally concerned about mental as physical health... they are brilliant and warm! Both of my daughters were delivered by doctors at TWG and I wouldn't go anywhere else. I was incredibly touched by their professionalism, thoughtfulness and warm natures!
"
Full Confidence
★★★★★
"
Dr. Madelyn Butler has my full confidence after 3 procedures in 2 years. It looks natural due to her expertise and I am thrilled with the results!
"
If you'd like to leave a review for The Woman's Group, you may do so right here! We appreciate our patients. Please feel free to give us a call with any questions or concerns!