Reviews
We appreciate our patients' trust and opinions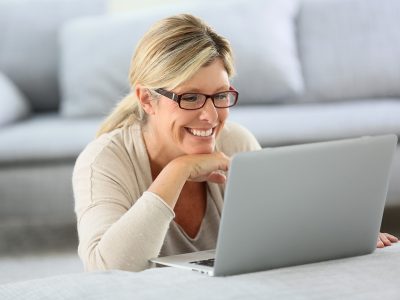 Dr. Peden is Wonderful
★★★★★
"
Love Dr. Carmen Peden. She is wonderful!
"
Dr. Wahba and staff
★★★★★
"
I recently had a robotic hysterectomy performed by Dr. Wahba and I must say she gave me a new meaning to life. I am 3 weeks out of surgery and feel great! Dr Wahba and her staff are amazing and very attentive and efficient. The office is comforting, relaxing, clean and friendly. Only complaint I have is the parking situation which I am sure they are aware of. It wont stop me from going to this office though. I highly recommend this group for any and all gynecological needs.
"
Always Calls Me Back
★★★★★
"
I like the fact that when I leave a message for the MA I always get a call back for any concerns I have, also my Dr offers me options and takes time to discuss.
"
Pleasant Visit Every Time
★★★★★
"
I've been with this group at the Land O' Lakes office for a number of years now and I have a pleasant visit every time!
"
Dr. Peden is the Best
★★★★★
"
My greatest experience is my visitation with my doctor, Carmen E. Peden. She is the BEST!! First of all, she is always wearing a beautiful smile and pleasant manner; she is caring and looking for the best to treat you and or symptom(s). Even though I only see her 2x a year, I commend her for her expertise in the field she is in. She is always looking out for helping us women health wise. She is my Dr. of the YEAR. I recommend her and commend her. Give us more of Dr. Carmen E. Pedens in the health field.
"
Incredible & Caring Staff
★★★★★
"
This was my first ever experience with a gynecologist and I was scared out of my mind (to the point of literal unconsciousness). The entire staff as a whole treated me wonderfully and made me so secure and comfortable as they could clearly see I was incredibly nervous. I would absolutely recommend this location to anyone. I couldn't say enough nice things about Dr. Twitty if I tried. I have never been so blessed to have such an amazing doctor look after me. The care and thoughtfulness of these individuals is beyond great. Best medical experience I've ever had.
"
Listens Carefully
★★★★★
"
Dr. Peden is one of the most personable and smartest doctors I have come across. I appreciate the time she took to ask about my history and listen carefully. I did not feel rushed and she showed me great respect.
"
Fantastic experience
★★★★★
"
From my first appointment, to the delivery of my son, to my follow up visits, I cannot say enough good things about the doctors and staff at the North Tampa office! I interacted with several of the doctors at the office and each was extremely helpful and kind. The reception staff were always very welcoming and very professional. Dr. Barreiro delivered my son earlier this year and I could not have had a better experience. I would recommend this office to anyone!
"
4.8

out of

5

based on

131

reviews.
Overall rating:
If you'd like to leave a review for The Woman's Group, you may do so right here! We appreciate our patients. Please feel free to give us a call with any questions or concerns!