Reviews
We appreciate our patients' trust and opinions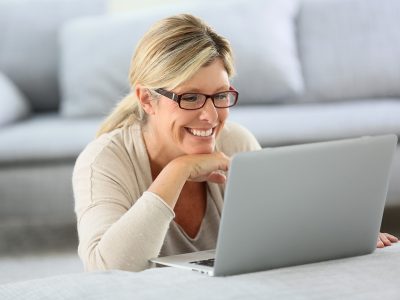 Professional and Organized
★★★★★
"
I was very pleased with my visit to The Woman's Group. Dr. Ranes and staff were very professional, well organized, and accommodating. Thank you for making my visit as comfortable as you could.
"
Dr. Ingram is Amazing
★★★★★
"
My experience at the woman's group was fantastic! Dr. Sharon Ingram is absolutely amazing and made me feel so comfortable.
"
Surpassed Expectations
★★★★★
"
Far surpassed expectations. Best office visit I've ever had.
"
Love this Office
★★★★★
"
Love this office and Dr Russell, she's amazing!!
"
Included My Husband
★★★★★
"
I've just started visiting The Woman's Group and both of my experiences have been great. My husband and I are glad that we've been able to find this doctors' group. The environment is friendly and they include the husbands into the visits to make them feel welcomed.
"
Dr. Ingram was Wonderful
★★★★★
"
Dr. Sharon Ingram was wonderful. She took time to listen to me, and explain my options. Professional,caring and approachable! I have already recommended her (and this office) to friends.
"
Utmost Respect
★★★★★
"
My being elderly it is hard to feel comfortable regarding medical check ups. Dr. Russell and Staff treated me the upmost respect. I appreciate all of you and keep up the awesome job.
"
Friendly Staff
★★★★★
"
This is the first time a doctor has taken time to talk to me before the exam. We got to know each other and talked about my concerns and questions I had. This made me feel more comfortable and that the Doctor genuinely cared. She also shared personal experience and was very down to Earth. She also had a good sense of humor. All the staff was friendly. I was very happy leaving my appointment.
"
I Love The Woman's Group
★★★★★
"
I LOVE The Women's Group! I tell ALL of my friends that they should switch and use you guys!
"
Great Experience
★★★★★
"
I was so pleasantly surprised that every staff member I encountered was friendly and had a smile on their face. Everyone was so helpful with any questions I've had. I never felt so sure and comfortable while checking in and checking out. Dr. Alidina was also so pleasant to work with. She explained everything thoroughly and never made me feel rushed. I felt like I was the only one there at that time. Definitely a great overall experience!
"
Excellent
★★★★★
"
I saw Dr Sorrano who was excellent in her professionalism and was caring.
"
Dr. Polender is Superb
★★★★★
"
Phenomenal. Dr. Allison Polender is simply superb. The best OB/GYN I have ever had.
"
If you'd like to leave a review for The Woman's Group, you may do so right here! We appreciate our patients. Please feel free to give us a call with any questions or concerns!