Reviews
We appreciate our patients' trust and opinions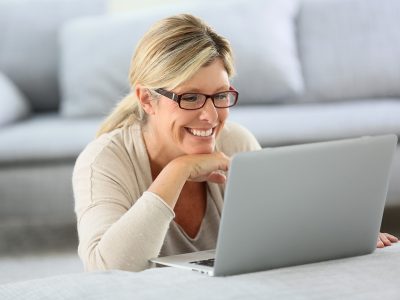 Thoughtful and Thorough
★★★★★
"
Dr. Roush took her time to answer my questions, which I appreciate immensely. She was thoughtful & thorough in her responses. She has a wonderful bedside manner. Everyone in the office was truly a pleasure.
"
Eased My Fears
★★★★★
"
Dr. Gourgue not only addressed my medical needs, but responded to my anxiety in an extremely kind and caring way. She eased my fears and provided a warm, safe environment. This doctor/angel is an attribute to this group.
"
Best Gynecologist
★★★★★
"
Dr. Judith Barreiro is the best gynecologist I ever have. She has an angel on her and over Mara as well. Keep the good job!
"
Love Dr. Serrano
★★★★★
"
I love Dr. Serano, she has always been very friendly and caring, my experience with her has always been great.
"
Amazing and Superior
★★★★★
"
Dr. Wahba is amazing!!! Can't say enough good about her...she has excellent professionalism and perfect bedside manner. Always puts you at ease with her caring and attentive personality. She is extremely intelligent and very thorough in her assessments and care. She individualizes care to the fullest and provides many options to suit your needs. I would VERY HIGHLY recommend Dr. Irene Wahba to anyone searching for an amazing, superior, beyond expectations physician!
"
Felt Safe
★★★★★
"
Felt safe. Dr. Borodo is always thorough and prepared and spends quality time to discuss issues.
"
Care and Attention
★★★★★
"
I have been very pleased with the care and attention I receive at The Woman's Group. The MDs are always very attentive and really listen to my concerns. The office staff is always pleasant and helpful. The waiting room is very comfortable and decorated in such a way that it doesn't feel cold and unfriendly like most MD offices. I did not find that when I lived in Virginia for 14 years (tried several practices). Where I went in PA was very similar to The Woman's Group so I am very happy to have found a great group.
"
What a Lovely Experience with Dr. Cohen
★★★★★
"
I absolutely enjoyed my first prenatal visit with Dr. Cohen! She took the time to answer all of my questions and was so kind and very personable. The staff was also very friendly!
"
Love Dr. Ghade
★★★★★
"
I loved Dr. Ghade (spelling). She made me feel very at ease and she was very professional and knowledgeable.
"
Great Experience
★★★★★
"
Great experience, appreciate the staff's friendliness and professionalism.
"
Attentive
★★★★★
"
I like Dr. Russell. She was really attentive to my concerns, and gave me some advice on what I can do.
"
If you'd like to leave a review for The Woman's Group, you may do so right here! We appreciate our patients. Please feel free to give us a call with any questions or concerns!