Reviews
We appreciate our patients' trust and opinions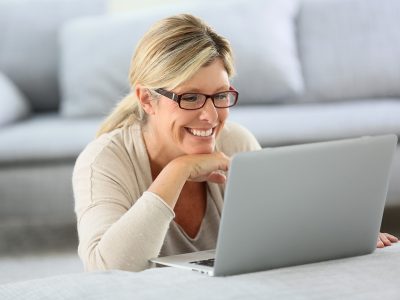 Excellent Service
★★★★★
"
Very pleasant visit. Beautiful office, caring staff and excellent service.
"
Five Stars!
★★★★★
"
I had a lot of questions to ask, but Dr. Judith Barreiro took her time to listen to my concerns, answer my questions, and clear up my doubts, all in Spanish, which I truly appreciate. I was also pleased with the office staff, and the appearance of the office itself. I give them all 5 stars.
"
Excellent Doctor
★★★★★
"
Excellent doctor and staff. We will definitely go to Dr. Janeen Alidina again. She was very personable. Visit was on time. Office was nice. Thank you!
"
Always A Pleasure
★★★★★
"
It's always a pleasure, everyone is friendly and caring. I wouldn't go anywhere else.
"
Welcoming and Kind
★★★★★
"
We are so happy to be here! Our Doctor was very thorough and answered all of our questions putting us at ease. Everyone in the office is very welcoming and kind.
"
See You Next Year
★★★★★
"
I have never met a nicer doctor or staff in my life! Also the office is beautiful and clean. See you next year!
"
Extremely Patient and Helpful
★★★★★
"
Dr. Viega and staff were extremely helpful and patient when answering all of my questions on my first OB appointment. Christine the ultrasound tech was friendly and kind. Overall, from start to finish our first appointment was a joy! Thank you for making us feel so welcome and for sharing our excitement with us.
"
Best Gynecologist
★★★★★
"
Dr. Judith Barreiro is the best gynecologist I ever have. She has an angel on her and over Mara as well. Keep the good job!
"
I Would Refer My Friends
★★★★★
"
I felt relaxed, welcomed, warm feeling of embracement from all of staff and beautiful office. I would refer my family and friends thank you for your patience with me.
"
Dr. Pamela Twitty is Amazing
★★★★★
"
I feel blessed to have found such awesome office and Dr! Dr Twitty is amazing, always professional and easy to talk to. She takes the time to listen and addresses all questions and concerns. Although appointments with her are not easy to come by, I will always look to her first. She has delivered both of our babies and we will always be grateful for the excellence of care, compassion and understanding we received!
"
Amazing and Superior
★★★★★
"
Dr. Wahba is amazing!!! Can't say enough good about her...she has excellent professionalism and perfect bedside manner. Always puts you at ease with her caring and attentive personality. She is extremely intelligent and very thorough in her assessments and care. She individualizes care to the fullest and provides many options to suit your needs. I would VERY HIGHLY recommend Dr. Irene Wahba to anyone searching for an amazing, superior, beyond expectations physician!
"
Made Me Feel Comfortable
★★★★★
"
First time patient and everything was great, Doctor was awesome...made me feel comfortable.
"
If you'd like to leave a review for The Woman's Group, you may do so right here! We appreciate our patients. Please feel free to give us a call with any questions or concerns!