Reviews
We appreciate our patients' trust and opinions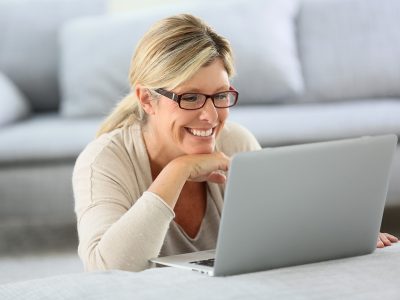 Full Confidence
★★★★★
"
Dr. Madelyn Butler has my full confidence after 3 procedures in 2 years. It looks natural due to her expertise and I am thrilled with the results!
"
Amazing and Superior
★★★★★
"
Dr. Wahba is amazing!!! Can't say enough good about her...she has excellent professionalism and perfect bedside manner. Always puts you at ease with her caring and attentive personality. She is extremely intelligent and very thorough in her assessments and care. She individualizes care to the fullest and provides many options to suit your needs. I would VERY HIGHLY recommend Dr. Irene Wahba to anyone searching for an amazing, superior, beyond expectations physician!
"
Like Family
★★★★★
"
The staff, nurses and doctors are like family. They all became an integral part of our recent pregnancy and truly gave us the support and care we needed. I will definitely recommend them to others.
"
Utmost Respect
★★★★★
"
My being elderly it is hard to feel comfortable regarding medical check ups. Dr. Russell and Staff treated me the upmost respect. I appreciate all of you and keep up the awesome job.
"
Explained Everything
★★★★★
"
Dr Crooke is the best. She explained everything and answered all of my questions.
"
Included My Husband
★★★★★
"
I've just started visiting The Woman's Group and both of my experiences have been great. My husband and I are glad that we've been able to find this doctors' group. The environment is friendly and they include the husbands into the visits to make them feel welcomed.
"
Part of the Family
★★★★★
"
Dr. Butler is amazing, she makes you feel like part of the family.
"
Great Experience
★★★★★
"
I always have a great experience when I come to see Dr. Peden. She listens to me and answers all of my questions. She seems genuinely concerned with my health and wellbeing. The rest of the office staff also treats me with the upmost professionalism. I am super impressed with this practice and their dedication to patient care.
"
Very Pro
★★★★★
"
I was put at ease immediately upon my arrival. Dr. Alidina was very professional and made me feel very comfortable throughout the visit
"
Love this Office
★★★★★
"
I love how this office makes me feel and that they truly care about me!
"
Very Impressed
★★★★★
"
I retired from a Nursing career Dec 2018, I previously worked in an OB/GYN practice for 13 years of my career. I was very impressed by the professionalism of everyone at TWG!!!
"
Recommend Dr. Barreiro and Team
★★★★★
"
The woman's group has been of great experience since I had my ovarian cyst in 2015. Dr. Barreiro was and has been amazing to me and my family since we met her when she came to our family business. Coming from a Doctor family Dr. Barreiro understood my moms needs when I needed surgery. Now a full grown adult I go to her personally and I have zero doctor anxiety before I go. It's like going to see an aunt or a member of my family. Mara is also super amazing and helps me when I need my medicine. I recommend TWG and have already to my family and friends and recommend Dr. Barreiro and the team as well. Thanks a lot!
"
If you'd like to leave a review for The Woman's Group, you may do so right here! We appreciate our patients. Please feel free to give us a call with any questions or concerns!