Reviews
We appreciate our patients' trust and opinions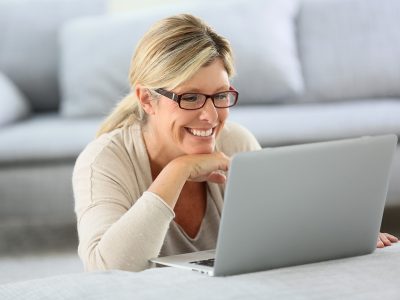 Clean and Beautiful
★★★★★
"
Obvious COVID-19 safety precautions made me feel safer. Caring and concern expressed by Dr. Ingram. Friendly and professional staff. Clean and beautiful facilities.
"
Really Like This Group
★★★★★
"
I've been coming to the Riverview office of TWG since it opened. Before that, I was a patient of Dr. Wahba at the former New Tampa (now Lutz) office. I really like this group. They all really care for their patients, and take the time to go through the exam with you.
"
Love the Staff
★★★★★
"
I love the staff at this location, Dr. Veiga is always super nice, professional and caring for her patients. Overall, I love the Woman's Group staff.
"
Patient
★★★★★
"
My first visit, Dr. Lancaster is amazing. Took here time with me and very sweet. Office is beautiful, Stuff was helpful, so friendly and very nice.
"
Dr. Crooke
★★★★★
"
Dr Crooke answered all my questions with empathy gave me information that will help me with my issues and I did not feel rushed
"
Dr. Eva Crooke was Amazing
★★★★★
"
I was so nervous about going to a new OB/GYN but the staff and Dr. Crooke were so amazing definitely made the experience good and will recommend the office and doctor to friends and others.
"
I Would Refer My Friends
★★★★★
"
I felt relaxed, welcomed, warm feeling of embracement from all of staff and beautiful office. I would refer my family and friends thank you for your patience with me.
"
Dr. Borodo is Excellent
★★★★★
"
Dr. Karolina Borodo was excellent, she answered all my questions and made me very comfortable.
"
Makes You Feel Good
★★★★★
"
Our visit with Dr. Russell was great. I had to leave my old OB office in Pinellas because it is just too far away. I was very, very nervous about switching doctors, but this office was recommended to me by a few different people. Dr. Russell reminded me so much of my previous OB/GYN. She is very personable, down to earth, and talks to you in way that really makes you feel good. The nurses have also been great.
"
Dr. Polender is Superb
★★★★★
"
Phenomenal. Dr. Allison Polender is simply superb. The best OB/GYN I have ever had.
"
Dr. Wahba is So Kind
★★★★★
"
Dr. Irene Wahba is so kind and patient. She thoroughly explained everything and made me feel so comfortable. The staff is incredibly friendly and so professional what a great office!
"
Excellent Service
★★★★★
"
Very pleasant visit. Beautiful office, caring staff and excellent service.
"
If you'd like to leave a review for The Woman's Group, you may do so right here! We appreciate our patients. Please feel free to give us a call with any questions or concerns!