Reviews
We appreciate our patients' trust and opinions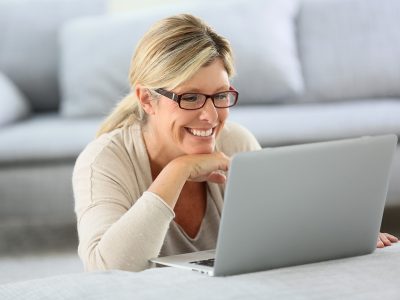 Dr. Crooke is the Best
★★★★★
"
Dr. Crooke is the best. I am very satisfied with her service. Thank you for delivering my baby.
"
Dr. Wahba and staff
★★★★★
"
I recently had a robotic hysterectomy performed by Dr. Wahba and I must say she gave me a new meaning to life. I am 3 weeks out of surgery and feel great! Dr Wahba and her staff are amazing and very attentive and efficient. The office is comforting, relaxing, clean and friendly. Only complaint I have is the parking situation which I am sure they are aware of. It wont stop me from going to this office though. I highly recommend this group for any and all gynecological needs.
"
I Love The Woman's Group
★★★★★
"
I love The Women's Group. I have been a patient for around 7 years I believe since I moved from out of state. I always have a wonderful experience with the staff and doctors. They are professional, kind, and responsive to calls. I cannot say enough nice things about the office.
"
GREAT OFFICE
★★★★★
"
I HAD THE PLEASURE OF SEEING DR. POLENDER. SHE IS SUCH AN AMAZING DOCTOR. DR. POLENDER IS SO CARRING, SHE TAKES TIME TO LISTEN AND UNDERSTAND YOU. I WOULD RECOMMEND HER TO ALL. THE OFFICE STAFF ARE JUST AS CARING. I TELL EVERYONE ABOUT THE OFFICE. JUST WANT TO THANK HER FOR ALL HELP WITH MY ISSUES AND BEING PATIENT WITH ME. SHE TRULY LISTENED AND SOLVED THE PROBLEM.
"
Always Exceptional
★★★★★
"
As always, my visit was exceptional. I feel like I'm visiting family each year. I appreciate the cleanliness and the details and efforts made to make patients feel comfortable. Dr. Barreiro is always welcoming, personable, caring and attentive. Thank you.
"
Love The Woman's Group!
★★★★★
"
I have to say that I have had the best experience during my pregnancy. I could not have asked for better doctors and staff. Everyone was always so nice and welcoming. I saw most of the doctors but Dr. Twitty always made me feel comfortable in asking questions and giving me feedback. She was awesome in coaching me during delivery as well! Love The Women's Group!
"
LOVE Dr. Gourgue!!!
★★★★★
"
I absolutely LOVE Dr. Gourgue!! Hands down favorite doctor ever. She was my doctor through my pregnancy and now post.
"
I Recommend this Practice
★★★★★
"
I love The Women's Group and recommend it to all of my friends. The staff is caring, empathetic and thoughtful! The doctors are equally concerned about mental as physical health... they are brilliant and warm! Both of my daughters were delivered by doctors at TWG and I wouldn't go anywhere else. I was incredibly touched by their professionalism, thoughtfulness and warm natures!
"
Love This Office and Staff
★★★★★
"
I love this office and the staff. I'm always sad when I'm done with all my OB visits and only get to see everyone 1x/year!
"
Dr. Peden is the Best
★★★★★
"
My greatest experience is my visitation with my doctor, Carmen E. Peden. She is the BEST!! First of all, she is always wearing a beautiful smile and pleasant manner; she is caring and looking for the best to treat you and or symptom(s). Even though I only see her 2x a year, I commend her for her expertise in the field she is in. She is always looking out for helping us women health wise. She is my Dr. of the YEAR. I recommend her and commend her. Give us more of Dr. Carmen E. Pedens in the health field.
"
Love Dr. Serrano
★★★★★
"
Great atmosphere and always friendly. I love doctor Serrano.
"
I Trust Her
★★★★★
"
I've been a patient of Dr. Cohen for more years than I can remember. She has always been friendly, personable, and of course professional. I trust her and that is important. I recommend her to friends when they are looking for a new doctor.
"
If you'd like to leave a review for The Woman's Group, you may do so right here! We appreciate our patients. Please feel free to give us a call with any questions or concerns!