Reviews
We appreciate our patients' trust and opinions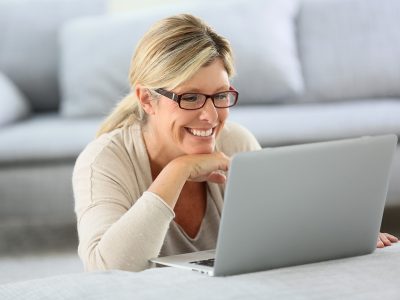 Loves What They Do
★★★★★
"
I always feel as if my doctor takes time with me, answers all my questions, and truly cares about my welfare as a woman. She has the glow of someone who LOVES what they do, and that makes my confidence in her really strong! Thank you for providing a safe, non-threatening place for women only. It is a blessing to be able to refer others here.
"
Great Physicians
★★★★★
"
Since the beginning of my pregnancy, I've been going to The Women's Group at this location. The experience I had here was wonderful, from all the staff to all the great physicians! My pregnancy and birth of my child went beautifully thanks to them !
"
Super Friendly
★★★★★
"
Dr. Russell was very knowledgeable and super friendly. She made me very comfortable during my exam, I liked the special touch of the poem on the ceiling instead of a bare wall. The staff was very friendly. The office was beautiful.
"
Dr. Polender Is Wonderful
★★★★★
"
Dr Polender is wonderful. She is so patient and caring. Both of my daughter's go there too. Thank you so much for all that you do.
"
Genuinely Cares
★★★★★
"
Dr. Crooke is such an amazing provider. She genuinely cares about her patients and takes her time to make sure and cover everything. Her care and compassion is hard to come by these days and it is much appreciated.
"
So Thankful
★★★★★
"
We are so thankful For the care I have received from this practice for the last 17 years and recommend you often to friends!
"
Great Experience
★★★★★
"
I always have a great experience when I come to see Dr. Peden. She listens to me and answers all of my questions. She seems genuinely concerned with my health and wellbeing. The rest of the office staff also treats me with the upmost professionalism. I am super impressed with this practice and their dedication to patient care.
"
Dr. Polender is Superb
★★★★★
"
Phenomenal. Dr. Allison Polender is simply superb. The best OB/GYN I have ever had.
"
Dr. Crooke is the Best
★★★★★
"
Dr. Crooke is the best. I am very satisfied with her service. Thank you for delivering my baby.
"
Recommend Dr. Barreiro and Team
★★★★★
"
The woman's group has been of great experience since I had my ovarian cyst in 2015. Dr. Barreiro was and has been amazing to me and my family since we met her when she came to our family business. Coming from a Doctor family Dr. Barreiro understood my moms needs when I needed surgery. Now a full grown adult I go to her personally and I have zero doctor anxiety before I go. It's like going to see an aunt or a member of my family. Mara is also super amazing and helps me when I need my medicine. I recommend TWG and have already to my family and friends and recommend Dr. Barreiro and the team as well. Thanks a lot!
"
Dr. Twitter is Amazing
★★★★★
"
Dr. Twitter is amazing! I highly recommend people to this office.
"
Very Pro
★★★★★
"
I was put at ease immediately upon my arrival. Dr. Alidina was very professional and made me feel very comfortable throughout the visit
"
If you'd like to leave a review for The Woman's Group, you may do so right here! We appreciate our patients. Please feel free to give us a call with any questions or concerns!