Reviews
We appreciate our patients' trust and opinions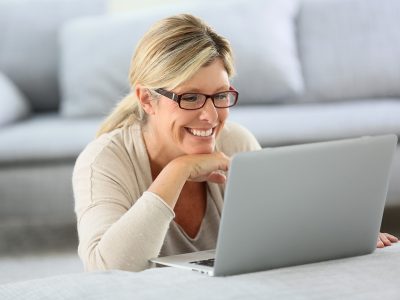 Amazing Staff & Doctors
★★★★★
"
Everyone was very nice & professional. Dr. Malhotra made me feel at ease and was very attentive to my concerns even when I unexpectedly found out I was expecting. I look forward to building a lasting relationship with this awesome group on my 3rd pregnancy.
"
I Love The Woman's Group
★★★★★
"
I love the office & the staff! Everyone is so professional and friendly. I love The Woman's Group.
"
AMAZING!!!!
★★★★★
"
This was my first visit. Everything and everyone was AMAZING!!!! Especially Dr. Polender. Best doctor I've ever had!!
"
Always Recommend TWG
★★★★★
"
I've been a patient at the Women's group south location for almost 10 years and they have always made my experiences with pregnancy and postpartum, comforting. I will continue with this practice and absolutely love Dr Cohen! She delivered my last baby so quick and with ease I will be forever greatly! I love sharing my birthing stories to fellow friends and always recommend TWG.
"
Dr. Twitter is Amazing
★★★★★
"
Dr. Twitter is amazing! I highly recommend people to this office.
"
Thank You Dr. Wahba
★★★★★
"
In my life I have never seen a better doctor than Irene Wahba. The way she navigates human interaction with professionalism is nothing less than remarkable. Dr. Wahba can answer medical questions with knowledge, backed by facts and delivered in layman's terms. **Thank you Dr. Wahba for wearing lovely earrings to soften the scrubs required by COVID 19.
"
Care and Attention
★★★★★
"
I have been very pleased with the care and attention I receive at The Woman's Group. The MDs are always very attentive and really listen to my concerns. The office staff is always pleasant and helpful. The waiting room is very comfortable and decorated in such a way that it doesn't feel cold and unfriendly like most MD offices. I did not find that when I lived in Virginia for 14 years (tried several practices). Where I went in PA was very similar to The Woman's Group so I am very happy to have found a great group.
"
Eased My Fears
★★★★★
"
Dr. Gourgue not only addressed my medical needs, but responded to my anxiety in an extremely kind and caring way. She eased my fears and provided a warm, safe environment. This doctor/angel is an attribute to this group.
"
Best in Tampa
★★★★★
"
The complete staff is amazing! Best office in Tampa in my opinion.
"
Recommend Dr. Barreiro and Team
★★★★★
"
The woman's group has been of great experience since I had my ovarian cyst in 2015. Dr. Barreiro was and has been amazing to me and my family since we met her when she came to our family business. Coming from a Doctor family Dr. Barreiro understood my moms needs when I needed surgery. Now a full grown adult I go to her personally and I have zero doctor anxiety before I go. It's like going to see an aunt or a member of my family. Mara is also super amazing and helps me when I need my medicine. I recommend TWG and have already to my family and friends and recommend Dr. Barreiro and the team as well. Thanks a lot!
"
Amazing Staff
★★★★★
"
Amazing staff. Dr. Twitty is kind, professional and takes all the time needed for any questions you may have. Excellent all the way around.
"
Love this Office
★★★★★
"
Love this office and Dr Russell, she's amazing!!
"
If you'd like to leave a review for The Woman's Group, you may do so right here! We appreciate our patients. Please feel free to give us a call with any questions or concerns!