Reviews
We appreciate our patients' trust and opinions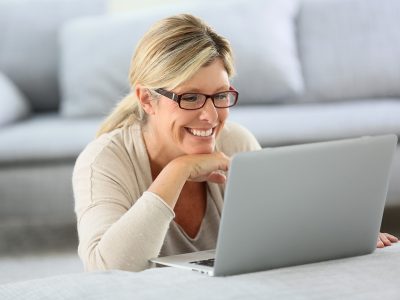 Dr. Pamela Twitty is Amazing
★★★★★
"
I feel blessed to have found such awesome office and Dr! Dr Twitty is amazing, always professional and easy to talk to. She takes the time to listen and addresses all questions and concerns. Although appointments with her are not easy to come by, I will always look to her first. She has delivered both of our babies and we will always be grateful for the excellence of care, compassion and understanding we received!
"
Dr. Rousch is Amazing
★★★★★
"
Dr. Roush is amazing as well as the staff. I have referred numerous women to this group.
"
Dr. Ingram was Wonderful
★★★★★
"
Dr. Sharon Ingram was wonderful. She took time to listen to me, and explain my options. Professional,caring and approachable! I have already recommended her (and this office) to friends.
"
Excellent Doctor
★★★★★
"
Excellent doctor and staff. We will definitely go to Dr. Janeen Alidina again. She was very personable. Visit was on time. Office was nice. Thank you!
"
Fantastic experience
★★★★★
"
From my first appointment, to the delivery of my son, to my follow up visits, I cannot say enough good things about the doctors and staff at the North Tampa office! I interacted with several of the doctors at the office and each was extremely helpful and kind. The reception staff were always very welcoming and very professional. Dr. Barreiro delivered my son earlier this year and I could not have had a better experience. I would recommend this office to anyone!
"
Dr. Butler is the Best
★★★★★
"
The staff is welcoming, professional, and efficient. And, Dr. Butler is simply the best. I have recommended her to my patients/clients and all have found her to be informative, thorough, and committed to their care. Please extend my appreciation to Dr. Butler and her team for all they do for me. I'm a patient and a fan.
"
Dr. Crooke is Great
★★★★★
"
Dr. Eva Crooke is great. She is very kind and respectful. She is an awesome doctor.
"
Dr. Ranes
★★★★★
"
The Women's Group is wonderful. Caring staff and very clean office. Dr. Ranes is great. Very caring and patient.
"
Wonderful Bedside Manner
★★★★★
"
Looking for a new doctor after mine retired was difficult, but finding Dr. Twitty was a blessing! She has a wonderful bedside manner, very patient & knowledgeable. I am more than pleased!
"
Dr. Wahba is GREAT!!
★★★★★
"
Dr. Wahba is so thorough and knowledgeable. She is also great at putting me at ease for the exams. The rest of the staff is great too. I've been a patient here for over 10 years and am extremely happy!
"
Dr. Crooke Made My Day
★★★★★
"
Dr. Eva Crooke made my day. Put me at ease Got a TIMELY call from her as well. I don't think I have EVER spoken directly to a MD on the phone! Thank you!
"
Dr. Irene Wahba is Excellent
★★★★★
"
Dr. Irene Wahba is excellent!! She is so compassionate and caring. Always concerned and aware of what is going in your life. Love her!
"
If you'd like to leave a review for The Woman's Group, you may do so right here! We appreciate our patients. Please feel free to give us a call with any questions or concerns!