Reviews
We appreciate our patients' trust and opinions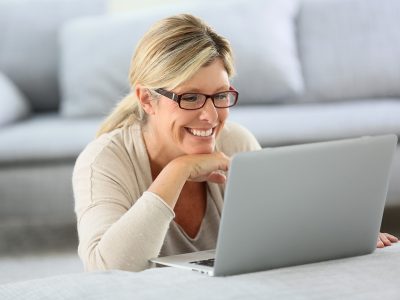 Thoughtful and Thorough
★★★★★
"
Dr. Roush took her time to answer my questions, which I appreciate immensely. She was thoughtful & thorough in her responses. She has a wonderful bedside manner. Everyone in the office was truly a pleasure.
"
Dr. Ingram
★★★★★
"
Dr. Ingram and her staff is amazing.
"
Caring and Compassionate
★★★★★
"
Staff and Doctors are amazing. Absolutely satisfied with visit. Caring and compassionate.
"
Love this Group
★★★★★
"
I definitely love this group! All of the office staff and the Providers are amazing.
"
Dr. Gourgue
★★★★★
"
Dr. Gourgue always has a positive, upbeat attitude. She truly cares about her patients. I never feel rushed during our appointments. It's always a pleasure seeing her.
"
Recommend Dr. Barreiro and Team
★★★★★
"
The woman's group has been of great experience since I had my ovarian cyst in 2015. Dr. Barreiro was and has been amazing to me and my family since we met her when she came to our family business. Coming from a Doctor family Dr. Barreiro understood my moms needs when I needed surgery. Now a full grown adult I go to her personally and I have zero doctor anxiety before I go. It's like going to see an aunt or a member of my family. Mara is also super amazing and helps me when I need my medicine. I recommend TWG and have already to my family and friends and recommend Dr. Barreiro and the team as well. Thanks a lot!
"
Pleasant and Efficient
★★★★★
"
I normally see Dr. Crooke who is wonderful. I am having surgery and needed to do my check up right away, but as she was unavailable, I saw Dr. Twitty. Dr. Twitty was also great. The whole staff is really pleasant and efficient.
"
Genuine in their care
★★★★★
"
I've been coming to the LandO Lakes location since 2012. Courteous, friendly, genuine, never rushed. The wait time could be improved, but its well worth the wait for great service and medical care. Dr. Whaba is amazing!
"
Dr. Rousch Goes Beyond
★★★★★
"
I absolutely love Dr. Catherine Rousch. She always goes above and beyond!
"
Explained Everything
★★★★★
"
Dr Crooke is the best. She explained everything and answered all of my questions.
"
Very Professional
★★★★★
"
Very warm and inviting for women and the staff is very professional.
"
Dr. Crooke Made My Day
★★★★★
"
Dr. Eva Crooke made my day. Put me at ease Got a TIMELY call from her as well. I don't think I have EVER spoken directly to a MD on the phone! Thank you!
"
If you'd like to leave a review for The Woman's Group, you may do so right here! We appreciate our patients. Please feel free to give us a call with any questions or concerns!