Reviews
We appreciate our patients' trust and opinions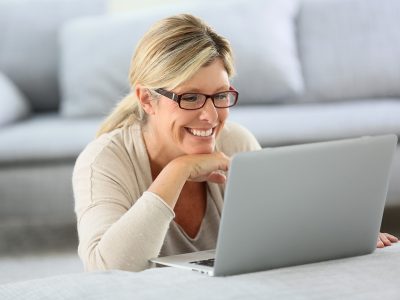 Like Family
★★★★★
"
The staff, nurses and doctors are like family. They all became an integral part of our recent pregnancy and truly gave us the support and care we needed. I will definitely recommend them to others.
"
Dr. Alidina is Wonderful
★★★★★
"
Dr. Alidina has been absolutely wonderful! She is so sweet and helpful with all my questions and worries! It also is awesome she has let me breastfeed in the room following visits!
"
Dr. Polender is Superb
★★★★★
"
Phenomenal. Dr. Allison Polender is simply superb. The best OB/GYN I have ever had.
"
Love this Office
★★★★★
"
I love how this office makes me feel and that they truly care about me!
"
Love this Group
★★★★★
"
I definitely love this group! All of the office staff and the Providers are amazing.
"
Great 1st time experience
★★★★★
"
I'm embarrassed to admit that I hadn't been to the Doctor's in a long time so needless to say I was SUPER nervous about my first visit. The technician who took my vitals was really sweet and made me feel super comfortable. I wish I could remember her name but she was awesome. My Doctor was Dr. Trexler and she was GREAT! She answered all my questions and explained everything she was doing before the exam, which made me feel really comfortable. She had good conversation with me while doing the exam to keep my mind off of what was happening (pap smear-no fun for anyone). All in all...the entire experience was fantastic and I would recommend The Woman's Group and Dr. Trexler to everyone! 🙂 Thank you for a great first time visit!
"
Love Love Love Dr. Ranes
★★★★★
"
I would just like to say I love love love Dr. Ranes, she is very caring and an excellent physician. She made my labor so easy I will forever be grateful! I had some hiccups with the office staff at the beginning but it all got sorted out. I would recommend Dr. Ranes and this office to anyone! Thank you so much for everything
"
See You Next Year
★★★★★
"
I have never met a nicer doctor or staff in my life! Also the office is beautiful and clean. See you next year!
"
Dr. Alidina Goes Above and Beyond
★★★★★
"
Obsessed with Dr. Alidina will continue to drive as far as needed just to see her. She always goes above and beyond for her patients allowing them to feel comfortable talking to her about their questions and concerns. She is a genuine and caring doctor! I look forward to continuing to see her!
"
Pleasant and Efficient
★★★★★
"
I normally see Dr. Crooke who is wonderful. I am having surgery and needed to do my check up right away, but as she was unavailable, I saw Dr. Twitty. Dr. Twitty was also great. The whole staff is really pleasant and efficient.
"
Always Recommend TWG
★★★★★
"
I've been a patient at the Women's group south location for almost 10 years and they have always made my experiences with pregnancy and postpartum, comforting. I will continue with this practice and absolutely love Dr Cohen! She delivered my last baby so quick and with ease I will be forever greatly! I love sharing my birthing stories to fellow friends and always recommend TWG.
"
If you'd like to leave a review for The Woman's Group, you may do so right here! We appreciate our patients. Please feel free to give us a call with any questions or concerns!