Reviews
We appreciate our patients' trust and opinions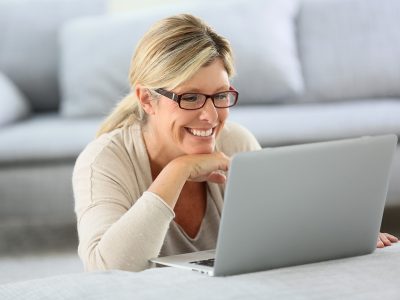 Love this Office
★★★★★
"
I love how this office makes me feel and that they truly care about me!
"
Extremely Patient and Helpful
★★★★★
"
Dr. Viega and staff were extremely helpful and patient when answering all of my questions on my first OB appointment. Christine the ultrasound tech was friendly and kind. Overall, from start to finish our first appointment was a joy! Thank you for making us feel so welcome and for sharing our excitement with us.
"
Always A Pleasure
★★★★★
"
It's always a pleasure, everyone is friendly and caring. I wouldn't go anywhere else.
"
Clean and Beautiful
★★★★★
"
Obvious COVID-19 safety precautions made me feel safer. Caring and concern expressed by Dr. Ingram. Friendly and professional staff. Clean and beautiful facilities.
"
Part of the Family
★★★★★
"
Dr. Butler is amazing, she makes you feel like part of the family.
"
I Love Dr. Crooke
★★★★★
"
I love Dr. Crooke, I wish I found her during my pregnancy. She delivered my daughter and its been a great experience since. She understanding and is genuine.
"
Dr. Serrano is the Best
★★★★★
"
Dr. Serrano is the best! She always makes me feel comfortable and like my concerns matter.I have never felt like she was in a rush in all of my years as a patient. She is always thorough and explains things as needed. Her assistant at my visit was great and followed up with me as Dr. Serrano said she would.
"
Dr. Pamela Twitty is Amazing
★★★★★
"
I feel blessed to have found such awesome office and Dr! Dr Twitty is amazing, always professional and easy to talk to. She takes the time to listen and addresses all questions and concerns. Although appointments with her are not easy to come by, I will always look to her first. She has delivered both of our babies and we will always be grateful for the excellence of care, compassion and understanding we received!
"
Comfortable and Pleased
★★★★★
"
I was referred to this practice by a friend; I am so comfortable here and am pleased with the whole staff.
"
Dr. Wahba and staff
★★★★★
"
I recently had a robotic hysterectomy performed by Dr. Wahba and I must say she gave me a new meaning to life. I am 3 weeks out of surgery and feel great! Dr Wahba and her staff are amazing and very attentive and efficient. The office is comforting, relaxing, clean and friendly. Only complaint I have is the parking situation which I am sure they are aware of. It wont stop me from going to this office though. I highly recommend this group for any and all gynecological needs.
"
Love this Group
★★★★★
"
I definitely love this group! All of the office staff and the Providers are amazing.
"
If you'd like to leave a review for The Woman's Group, you may do so right here! We appreciate our patients. Please feel free to give us a call with any questions or concerns!