Reviews
We appreciate our patients' trust and opinions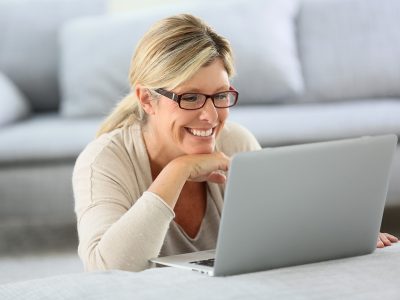 Excellent Care
★★★★★
"
Love the Women's Group and specifically the care of Dr Wahba. I have been seeing her for 10 years and always feel comfortable and well taken care of when I see her. Thanks to Dr Wahba's personalized care I was diagnosed very early with an aggressive type Endometrial Cancer and am now 5 years cancer free. I did not have the usual symptoms. I am quite sure without her very personalized medical care I would not have been diagnosed early enough to stop the cancer in its tracks.
"
Excellent Experience
★★★★★
"
Dr. Ingram took time to meet with me as a new patient and ensured I was comfortable prior to the exam. This added touch was an excellent experience. The location is beautiful and clean as well.
"
Always Recommend TWG
★★★★★
"
I've been a patient at the Women's group south location for almost 10 years and they have always made my experiences with pregnancy and postpartum, comforting. I will continue with this practice and absolutely love Dr Cohen! She delivered my last baby so quick and with ease I will be forever greatly! I love sharing my birthing stories to fellow friends and always recommend TWG.
"
Dr. Peden
★★★★★
"
Dr. Peden answered all my questions and was very understanding. So glad she was recommended to me. I did not feel rushed and she is very easy to talk with. Staff was very nice and knowledgeable. Very good experience.
"
Incredible & Caring Staff
★★★★★
"
This was my first ever experience with a gynecologist and I was scared out of my mind (to the point of literal unconsciousness). The entire staff as a whole treated me wonderfully and made me so secure and comfortable as they could clearly see I was incredibly nervous. I would absolutely recommend this location to anyone. I couldn't say enough nice things about Dr. Twitty if I tried. I have never been so blessed to have such an amazing doctor look after me. The care and thoughtfulness of these individuals is beyond great. Best medical experience I've ever had.
"
Took Concerns Seriously
★★★★★
"
I appreciated that my doctor took my concerns seriously and scheduled a follow up appointment to look into my issues further. In the past, with other practices, my concerns have been dismissed. Being heard was refreshing.
"
Comfortable and Pleased
★★★★★
"
I was referred to this practice by a friend; I am so comfortable here and am pleased with the whole staff.
"
Dr. Barreiro Took Time
★★★★★
"
Dr Barreiro took time to explain things to me which helped a lot with my problem. She is such a wonderful and very nice person. I am so happy that she is my doctor.
"
Everyone Nice and Helpful
★★★★★
"
Everyone was so nice and helpful. Dr. Gourgue was fantastic. She was very thorough and her bedside manner is very comforting. I am a new patient to your practice and I am so happy to have established with your clinic. I had a wonderful new patient experience and I have already recommended your practice to several of my colleagues.
"
Choose The Woman's Group
★★★★★
"
Absolutely wonderful experience!! From the beautifully designed office to the relaxing music, I felt as if I was in a spa or resort. The nursing care, medical care, and chuck in and check out were exceptional!! I am so glad that I chose The Women's Group!
"
Love Dee!!
★★★★★
"
Love Dee!! So smart and informative each time. See you next year.
"
Dr. Trexler is Great
★★★★★
"
I visit the office weekly for weight management, but was in for my annual with a doctor I had never seen before for this visit. It's always nice to come into an office where they know you by name when you come in, and Dr. Trexler was great and so friendly.
"
If you'd like to leave a review for The Woman's Group, you may do so right here! We appreciate our patients. Please feel free to give us a call with any questions or concerns!