Reviews
We appreciate our patients' trust and opinions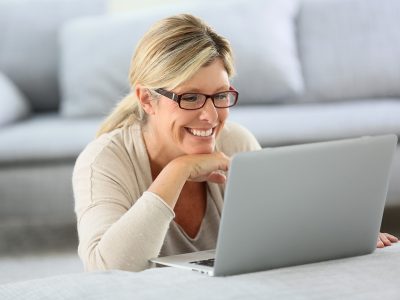 Dr. Rousch is Amazing
★★★★★
"
Dr. Roush is amazing as well as the staff. I have referred numerous women to this group.
"
See You Next Year
★★★★★
"
I have never met a nicer doctor or staff in my life! Also the office is beautiful and clean. See you next year!
"
Surpassed Expectations
★★★★★
"
Far surpassed expectations. Best office visit I've ever had.
"
Compassionate practice
★★★★★
"
Every member of the staff is wonderful! I've been a patient for almost 4 years and I'm so grateful I found this practice
"
Great Environment
★★★★☆
"
The wait time was slightly extensive but the great environment, friendly and knowledgeable staff, and the professionalism and kindness of Dr. Russell made it worth it. Thank you!
"
Dr. Crooke Made My Day
★★★★★
"
Dr. Eva Crooke made my day. Put me at ease Got a TIMELY call from her as well. I don't think I have EVER spoken directly to a MD on the phone! Thank you!
"
Dr. Ingram was Wonderful
★★★★★
"
Dr. Sharon Ingram was wonderful. She took time to listen to me, and explain my options. Professional,caring and approachable! I have already recommended her (and this office) to friends.
"
I Love Dr. Crooke
★★★★★
"
I love Dr. Crooke, I wish I found her during my pregnancy. She delivered my daughter and its been a great experience since. She understanding and is genuine.
"
I Recommend this Practice
★★★★★
"
I love The Women's Group and recommend it to all of my friends. The staff is caring, empathetic and thoughtful! The doctors are equally concerned about mental as physical health... they are brilliant and warm! Both of my daughters were delivered by doctors at TWG and I wouldn't go anywhere else. I was incredibly touched by their professionalism, thoughtfulness and warm natures!
"
Dr. Ingram is Amazing
★★★★★
"
My experience at the woman's group was fantastic! Dr. Sharon Ingram is absolutely amazing and made me feel so comfortable.
"
Dr. Irene Wahba
★★★★★
"
I have been seeing Dr. Wahba for 10 years and would not and will not change.
"
I Love The Woman's Group
★★★★★
"
I love The Women's Group. I have been a patient for around 7 years I believe since I moved from out of state. I always have a wonderful experience with the staff and doctors. They are professional, kind, and responsive to calls. I cannot say enough nice things about the office.
"
★★★★★

based on

118

reviews
Overall rating:
If you'd like to leave a review for The Woman's Group, you may do so right here! We appreciate our patients. Please feel free to give us a call with any questions or concerns!