Reviews
We appreciate our patients' trust and opinions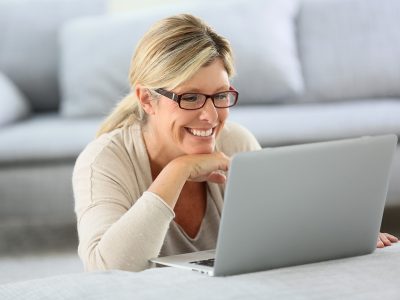 Excellent Service
★★★★★
"
Very pleasant visit. Beautiful office, caring staff and excellent service.
"
Dr. Borodo is Excellent
★★★★★
"
Dr. Karolina Borodo was excellent, she answered all my questions and made me very comfortable.
"
Comforting and Nice
★★★★★
"
The staff, nurses and physician were AMAZING ! They were comforting and nice.
"
Jennifer S. Russell
★★★★★
"
Jennifer is So AWESOME!!!Im a first time mom and i couldn't ask for a better Doctor to help me thru this journey. Jennifer takes her time to explain in details everything being done and always smiling.Thank you !!
"
Excellent Care
★★★★★
"
Love the Women's Group and specifically the care of Dr Wahba. I have been seeing her for 10 years and always feel comfortable and well taken care of when I see her. Thanks to Dr Wahba's personalized care I was diagnosed very early with an aggressive type Endometrial Cancer and am now 5 years cancer free. I did not have the usual symptoms. I am quite sure without her very personalized medical care I would not have been diagnosed early enough to stop the cancer in its tracks.
"
Great bedside manner
★★★★★
"
Jennifer Sanchez Russel is absolutely AMAZZZZING! I have been seeing her for years and travel from Tampa to Riverview just to ensure I see her. Great bedside manner and very knowledgeable. Simply stellar.
"
Comfortable and Pleased
★★★★★
"
I was referred to this practice by a friend; I am so comfortable here and am pleased with the whole staff.
"
Dr. Peden is Wonderful
★★★★★
"
Love Dr. Carmen Peden. She is wonderful!
"
Very Pro
★★★★★
"
I was put at ease immediately upon my arrival. Dr. Alidina was very professional and made me feel very comfortable throughout the visit
"
Dr. Pamela Twitty is Amazing
★★★★★
"
I feel blessed to have found such awesome office and Dr! Dr Twitty is amazing, always professional and easy to talk to. She takes the time to listen and addresses all questions and concerns. Although appointments with her are not easy to come by, I will always look to her first. She has delivered both of our babies and we will always be grateful for the excellence of care, compassion and understanding we received!
"
Very Professional
★★★★★
"
Very warm and inviting for women and the staff is very professional.
"
Clean and Beautiful
★★★★★
"
Obvious COVID-19 safety precautions made me feel safer. Caring and concern expressed by Dr. Ingram. Friendly and professional staff. Clean and beautiful facilities.
"
If you'd like to leave a review for The Woman's Group, you may do so right here! We appreciate our patients. Please feel free to give us a call with any questions or concerns!