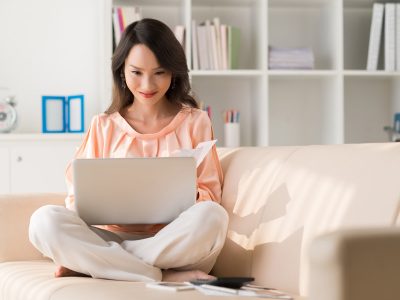 The ADA (Americans with Disabilities Act)
All our patients' needs are a priority
ADDRESSING THE ADA (AMERICANS WITH DISABILITIES ACT)
The Woman's Group recognizes the need for those who live with disabilities to have convenient access to the information we provide to our patients on our website. We are committed to continually doing our best to improve access through converting and developing our content into multiple formats and styles to meet the unique visual and audio needs of our treasured patients. We have taken and continue to take these steps to convey our messages and service offerings in a personalized experience for each user.
Moreover, we invite any website guest with unique disabilities that may require additional information, help, or support navigating or accessing our published information to reach out to any of our office managers. Please feel free to reach us through submission of our main appointment request form online, the mail, a phone call, or through an in-person visit to one of our locations (during normal business hours). Requests for additional formats or personalized access options that may be better suited to a specific individual need will be met with speed, dignity, and respect.
We Currently Address Patient Information Accessibility in the Following Ways:
Maintaining large and responsive font size with contrast of color in titles, headings, buttons, and descriptions
Providing a large and permanent menu with drop down navigation options so users can clearly navigate the website from anywhere on the page
Enabling easy-scroll for most content
Providing an always-visible arrow on the lower right of all pages after scrolling down which draws users back to the top of the page
Communicating with unambiguous, organized text written with clear meaning
Maintaining clearly defined, high color contrast and scroll-over changes for clickable buttons, menus, forms, and links
Providing auto-responsive website page layouts and all interior content sizing (text, images, links, buttons) for multiple sizes of personal access devices and browsers
Providing descriptive alt-image text for screen readers
Allowing the ability to zoom in on pages and click images into larger sizes
Allowing documents to be accessed in stand-alone web pages, pdf viewers, and/or downloaded
Providing easy-exits in any pop-up application with an unambiguous X in the corner for exit
Allowing contact details (phone numbers and emails – when available) to be highlighted on scroll-over or clickable from PC, smartphone, or tablet depending on users' device and setup options
Linking only to reputable sites and maintaining strong security protocols so our content and website is safe and trustworthy
In addition, we continue to develop content into multiple formats and provide more options for access online. Our commitment to providing our patients with the comfort and access they need is steadfast. We appreciate and recognize that individuals with disabilities are facing unique challenges. At The Woman's Group we endeavor to work with our patients to meet those challenges as we serve each with dignity and respect. Do not hesitate to reach out to one of our managers regarding your needs.