Reviews
We appreciate our patients' trust and opinions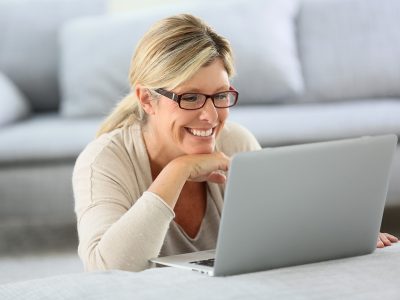 Genuinely Cares
★★★★★
"
Dr. Crooke is such an amazing provider. She genuinely cares about her patients and takes her time to make sure and cover everything. Her care and compassion is hard to come by these days and it is much appreciated.
"
Attentive
★★★★★
"
I like Dr. Russell. She was really attentive to my concerns, and gave me some advice on what I can do.
"
Love This Office and Staff
★★★★★
"
I love this office and the staff. I'm always sad when I'm done with all my OB visits and only get to see everyone 1x/year!
"
I loved Dr. Eva Crooke
★★★★★
"
It was my first visit with Dr. Crooke, she was very friendly and made me feel comfortable. I loved her.
"
Thank You Dr. Wahba
★★★★★
"
In my life I have never seen a better doctor than Irene Wahba. The way she navigates human interaction with professionalism is nothing less than remarkable. Dr. Wahba can answer medical questions with knowledge, backed by facts and delivered in layman's terms. **Thank you Dr. Wahba for wearing lovely earrings to soften the scrubs required by COVID 19.
"
Care and Attention
★★★★★
"
I have been very pleased with the care and attention I receive at The Woman's Group. The MDs are always very attentive and really listen to my concerns. The office staff is always pleasant and helpful. The waiting room is very comfortable and decorated in such a way that it doesn't feel cold and unfriendly like most MD offices. I did not find that when I lived in Virginia for 14 years (tried several practices). Where I went in PA was very similar to The Woman's Group so I am very happy to have found a great group.
"
Wonderful Bedside Manner
★★★★★
"
Looking for a new doctor after mine retired was difficult, but finding Dr. Twitty was a blessing! She has a wonderful bedside manner, very patient & knowledgeable. I am more than pleased!
"
Dr. Cohen Was Great
★★★★★
"
I was very impress by the beautiful office, the staff, how quick I was called back. One thing that I like is to be able to talk with my doctor and Dr. Cohen was great we talked a little bit before the actual exam and during the exam which took the awkwardness away.
"
Love this Place
★★★★★
"
I love this place and the staff!
"
Fantastic experience
★★★★★
"
From my first appointment, to the delivery of my son, to my follow up visits, I cannot say enough good things about the doctors and staff at the North Tampa office! I interacted with several of the doctors at the office and each was extremely helpful and kind. The reception staff were always very welcoming and very professional. Dr. Barreiro delivered my son earlier this year and I could not have had a better experience. I would recommend this office to anyone!
"
Really Great Place
★★★★★
"
I have nothing but praise for this place, I never wait long and the visits are always quick. Wouldn't go anywhere else.
"
Great Experience
★★★★★
"
I always have a great experience when I come to see Dr. Peden. She listens to me and answers all of my questions. She seems genuinely concerned with my health and wellbeing. The rest of the office staff also treats me with the upmost professionalism. I am super impressed with this practice and their dedication to patient care.
"
If you'd like to leave a review for The Woman's Group, you may do so right here! We appreciate our patients. Please feel free to give us a call with any questions or concerns!