Reviews
We appreciate our patients' trust and opinions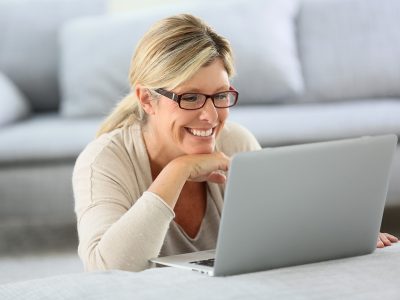 Dr. Peden is the Best
★★★★★
"
My greatest experience is my visitation with my doctor, Carmen E. Peden. She is the BEST!! First of all, she is always wearing a beautiful smile and pleasant manner; she is caring and looking for the best to treat you and or symptom(s). Even though I only see her 2x a year, I commend her for her expertise in the field she is in. She is always looking out for helping us women health wise. She is my Dr. of the YEAR. I recommend her and commend her. Give us more of Dr. Carmen E. Pedens in the health field.
"
Great Physicians
★★★★★
"
Since the beginning of my pregnancy, I've been going to The Women's Group at this location. The experience I had here was wonderful, from all the staff to all the great physicians! My pregnancy and birth of my child went beautifully thanks to them !
"
Dr. Greer
★★★★★
"
The staff is professional & friendly. Dr. Greer is very personable, caring & encouraging. I would recommend her to a friend.
"
Incredible & Caring Staff
★★★★★
"
This was my first ever experience with a gynecologist and I was scared out of my mind (to the point of literal unconsciousness). The entire staff as a whole treated me wonderfully and made me so secure and comfortable as they could clearly see I was incredibly nervous. I would absolutely recommend this location to anyone. I couldn't say enough nice things about Dr. Twitty if I tried. I have never been so blessed to have such an amazing doctor look after me. The care and thoughtfulness of these individuals is beyond great. Best medical experience I've ever had.
"
Dr. Crooke
★★★★★
"
I really like Dr. Crooke, she is very nice, caring and listens.
"
Always Comfortable
★★★★★
"
I always feel welcome at The Woman's Group and value my time with Dr. Evelyn Serrano. She always asks if I have questions and is very easy to talk to and helpful.
"
Excellent Care
★★★★★
"
Excellent care and a wonderful bedside manner. From check-in to check-out, stellar service.
"
Dr. Borodo is Excellent
★★★★★
"
Dr. Karolina Borodo was excellent, she answered all my questions and made me very comfortable.
"
Very Comfortable
★★★★★
"
Was truly pleased with the staff and the cleanliness of the office very comfortable with Dr. Madelyn Bulter.
"
Dr. Polender is Superb
★★★★★
"
Phenomenal. Dr. Allison Polender is simply superb. The best OB/GYN I have ever had.
"
Dr. Ingram
★★★★★
"
Dr. Ingram and her staff is amazing.
"
Great Experience
★★★★★
"
I always have a great experience when I come to see Dr. Peden. She listens to me and answers all of my questions. She seems genuinely concerned with my health and wellbeing. The rest of the office staff also treats me with the upmost professionalism. I am super impressed with this practice and their dedication to patient care.
"
If you'd like to leave a review for The Woman's Group, you may do so right here! We appreciate our patients. Please feel free to give us a call with any questions or concerns!