Reviews
We appreciate our patients' trust and opinions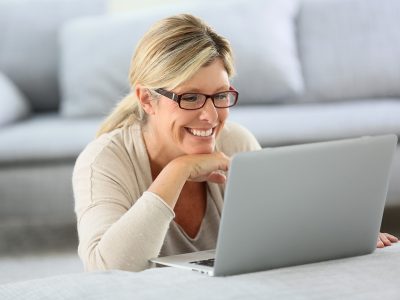 I Trust Her
★★★★★
"
I've been a patient of Dr. Cohen for more years than I can remember. She has always been friendly, personable, and of course professional. I trust her and that is important. I recommend her to friends when they are looking for a new doctor.
"
Dr. Sasha Gourgue
★★★★★
"
Dr. Gourgue was fantastic. She answered any questions and made me feel comfortable. The office is very welcoming and pretty. I would highly recommend.
"
Dr. Rousch is Amazing
★★★★★
"
Dr. Catherine Roush is absolutely amazing. She is so personable and makes me feel comfortable and not nervous. She has a wonderful bedside manner and she makes an uncomfortable doctor's visit seem natural and takes the worrying out of the process. I will definitely continue to see Dr. Roush and I will also recommend her to my friends.
"
Great Experience
★★★★★
"
I always have a great experience when I come to see Dr. Peden. She listens to me and answers all of my questions. She seems genuinely concerned with my health and wellbeing. The rest of the office staff also treats me with the upmost professionalism. I am super impressed with this practice and their dedication to patient care.
"
Really Great Place
★★★★★
"
I have nothing but praise for this place, I never wait long and the visits are always quick. Wouldn't go anywhere else.
"
Pleasant Visit Every Time
★★★★★
"
I've been with this group at the Land O' Lakes office for a number of years now and I have a pleasant visit every time!
"
Attentive
★★★★★
"
I like Dr. Russell. She was really attentive to my concerns, and gave me some advice on what I can do.
"
Best Decision I Made
★★★★★
"
I can't say enough good things about the faculty and staff of the Woman's group in Riverview. From the moment I found out I was pregnant I put all my trust into these competent ladies' hands and it was the best decision I made for my family. Dr. Russel is the type of doctor that listens to you and makes decisions that are best for you. Being a first-time mom is so overwhelming, and she has a way of keeping you grounded and giving you the black and white of everything. The most important relationship a woman should have when she is pregnant is the one with her doctor and I found the perfect match!
"
Amazing Dr. Twitty & Staff!
★★★★★
"
Dr. Twitty is the best Dr. I have ever had. I have gone to her for over 10 yrs and actually look forward to the visit! She makes you feel like you are the only one she is seeing, giving you the time to think of any questions you may have and makes you feel so comfortable. Amazing Dr. and staff!
"
Dr. Serrano is Excellent
★★★★★
"
Dr. Serrano and staff are excellent!
"
Dr. Crooke
★★★★★
"
Dr Crooke answered all my questions with empathy gave me information that will help me with my issues and I did not feel rushed
"
Always Calls Me Back
★★★★★
"
I like the fact that when I leave a message for the MA I always get a call back for any concerns I have, also my Dr offers me options and takes time to discuss.
"
If you'd like to leave a review for The Woman's Group, you may do so right here! We appreciate our patients. Please feel free to give us a call with any questions or concerns!