Reviews
We appreciate our patients' trust and opinions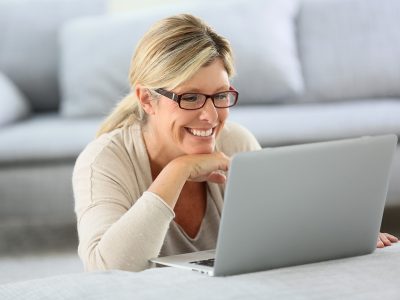 Listens Carefully
★★★★★
"
Dr. Peden is one of the most personable and smartest doctors I have come across. I appreciate the time she took to ask about my history and listen carefully. I did not feel rushed and she showed me great respect.
"
Incredible & Caring Staff
★★★★★
"
This was my first ever experience with a gynecologist and I was scared out of my mind (to the point of literal unconsciousness). The entire staff as a whole treated me wonderfully and made me so secure and comfortable as they could clearly see I was incredibly nervous. I would absolutely recommend this location to anyone. I couldn't say enough nice things about Dr. Twitty if I tried. I have never been so blessed to have such an amazing doctor look after me. The care and thoughtfulness of these individuals is beyond great. Best medical experience I've ever had.
"
I Recommend this Practice
★★★★★
"
I love The Women's Group and recommend it to all of my friends. The staff is caring, empathetic and thoughtful! The doctors are equally concerned about mental as physical health... they are brilliant and warm! Both of my daughters were delivered by doctors at TWG and I wouldn't go anywhere else. I was incredibly touched by their professionalism, thoughtfulness and warm natures!
"
Great bedside manner
★★★★★
"
Jennifer Sanchez Russel is absolutely AMAZZZZING! I have been seeing her for years and travel from Tampa to Riverview just to ensure I see her. Great bedside manner and very knowledgeable. Simply stellar.
"
Makes You Feel Good
★★★★★
"
Our visit with Dr. Russell was great. I had to leave my old OB office in Pinellas because it is just too far away. I was very, very nervous about switching doctors, but this office was recommended to me by a few different people. Dr. Russell reminded me so much of my previous OB/GYN. She is very personable, down to earth, and talks to you in way that really makes you feel good. The nurses have also been great.
"
I Love The Woman's Group
★★★★★
"
I LOVE The Women's Group! I tell ALL of my friends that they should switch and use you guys!
"
Dr. Ingram is Amazing
★★★★★
"
My experience at the woman's group was fantastic! Dr. Sharon Ingram is absolutely amazing and made me feel so comfortable.
"
Dr. Crooke is Great
★★★★★
"
Dr. Eva Crooke is great. She is very kind and respectful. She is an awesome doctor.
"
Dr. Alidina is Wonderful
★★★★★
"
Dr. Alidina has been absolutely wonderful! She is so sweet and helpful with all my questions and worries! It also is awesome she has let me breastfeed in the room following visits!
"
Impeccable Care
★★★★★
"
The Women's Group is one of those rare medical practices that genuinely seem to care about their patients. I can't recommend them enough!
"
Very Comfortable
★★★★★
"
My first time here but Dr. Sanchez Russell made me feel very comfortable.
"
Wonderful Office!
★★★★★
"
Polite and professional office staff and medical staff. Doctors are all polite, strive to be on time for appointments, and take the time to listen to all concerns and answer all questions. Wonderful office!
"
★★★★★

based on

118

reviews
Overall rating:
If you'd like to leave a review for The Woman's Group, you may do so right here! We appreciate our patients. Please feel free to give us a call with any questions or concerns!