Reviews
We appreciate our patients' trust and opinions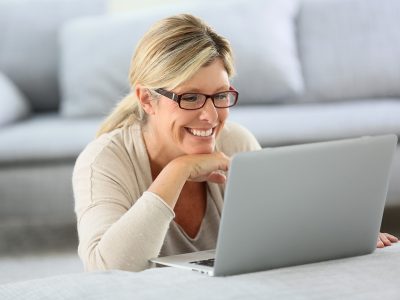 Dr. Alidina So Empathetic
★★★★★
"
Dr Janeen Alidina was and is so empathetic, caring, genuine and knowledgeable.. I have made her my permanent Obgyn
"
Dr. Polender Is Wonderful
★★★★★
"
Dr Polender is wonderful. She is so patient and caring. Both of my daughter's go there too. Thank you so much for all that you do.
"
Caring Group
★★★★★
"
I have been a patient of The Women's Group for years with my first doctor being Madelyn Butler who set the bar VERY high. I have recommended this group to many of my friends. Very professional; VERY caring.
"
Professional and Compassionate
★★★★★
"
Very timely, professional, Dr Barrodo was incredible. Professional and compassionate. So happy to find your practice.
"
So Thankful
★★★★★
"
We are so thankful For the care I have received from this practice for the last 17 years and recommend you often to friends!
"
Love Dr. Ghade
★★★★★
"
I loved Dr. Ghade (spelling). She made me feel very at ease and she was very professional and knowledgeable.
"
Amazing Staff & Doctors
★★★★★
"
Everyone was very nice & professional. Dr. Malhotra made me feel at ease and was very attentive to my concerns even when I unexpectedly found out I was expecting. I look forward to building a lasting relationship with this awesome group on my 3rd pregnancy.
"
Dr. Greer Was Wonderful
★★★★★
"
Dr. Greer was wonderful - she was kind, considerate, and made my visit fun!
"
Love This Office and Staff
★★★★★
"
I love this office and the staff. I'm always sad when I'm done with all my OB visits and only get to see everyone 1x/year!
"
Pleasant and Efficient
★★★★★
"
I normally see Dr. Crooke who is wonderful. I am having surgery and needed to do my check up right away, but as she was unavailable, I saw Dr. Twitty. Dr. Twitty was also great. The whole staff is really pleasant and efficient.
"
Love this Office
★★★★★
"
I love how this office makes me feel and that they truly care about me!
"
Great Physicians
★★★★★
"
Since the beginning of my pregnancy, I've been going to The Women's Group at this location. The experience I had here was wonderful, from all the staff to all the great physicians! My pregnancy and birth of my child went beautifully thanks to them !
"
If you'd like to leave a review for The Woman's Group, you may do so right here! We appreciate our patients. Please feel free to give us a call with any questions or concerns!