Reviews
We appreciate our patients' trust and opinions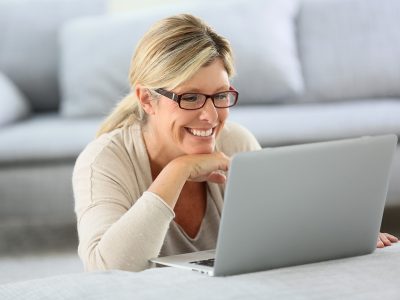 Dr. Polender Is Wonderful
★★★★★
"
Dr Polender is wonderful. She is so patient and caring. Both of my daughter's go there too. Thank you so much for all that you do.
"
Love This Office and Staff
★★★★★
"
I love this office and the staff. I'm always sad when I'm done with all my OB visits and only get to see everyone 1x/year!
"
Thank You Dr. Wahba
★★★★★
"
In my life I have never seen a better doctor than Irene Wahba. The way she navigates human interaction with professionalism is nothing less than remarkable. Dr. Wahba can answer medical questions with knowledge, backed by facts and delivered in layman's terms. **Thank you Dr. Wahba for wearing lovely earrings to soften the scrubs required by COVID 19.
"
Always Recommend TWG
★★★★★
"
I've been a patient at the Women's group south location for almost 10 years and they have always made my experiences with pregnancy and postpartum, comforting. I will continue with this practice and absolutely love Dr Cohen! She delivered my last baby so quick and with ease I will be forever greatly! I love sharing my birthing stories to fellow friends and always recommend TWG.
"
Dr. Cohen Was Great
★★★★★
"
I was very impress by the beautiful office, the staff, how quick I was called back. One thing that I like is to be able to talk with my doctor and Dr. Cohen was great we talked a little bit before the actual exam and during the exam which took the awkwardness away.
"
Thoughtful and Thorough
★★★★★
"
Dr. Roush took her time to answer my questions, which I appreciate immensely. She was thoughtful & thorough in her responses. She has a wonderful bedside manner. Everyone in the office was truly a pleasure.
"
Professional, Clean, Friendly
★★★★★
"
I like the professionalism of the Drs and staff with the cleanliness of the office and friendly atmosphere .
"
Took Concerns Seriously
★★★★★
"
I appreciated that my doctor took my concerns seriously and scheduled a follow up appointment to look into my issues further. In the past, with other practices, my concerns have been dismissed. Being heard was refreshing.
"
Great Experience
★★★★★
"
I always have a great experience when I come to see Dr. Peden. She listens to me and answers all of my questions. She seems genuinely concerned with my health and wellbeing. The rest of the office staff also treats me with the upmost professionalism. I am super impressed with this practice and their dedication to patient care.
"
Love Dee!!
★★★★★
"
Love Dee!! So smart and informative each time. See you next year.
"
Felt Safe
★★★★★
"
Felt safe. Dr. Borodo is always thorough and prepared and spends quality time to discuss issues.
"
LOVE Dr. Gourgue!!!
★★★★★
"
I absolutely LOVE Dr. Gourgue!! Hands down favorite doctor ever. She was my doctor through my pregnancy and now post.
"
If you'd like to leave a review for The Woman's Group, you may do so right here! We appreciate our patients. Please feel free to give us a call with any questions or concerns!