Reviews
We appreciate our patients' trust and opinions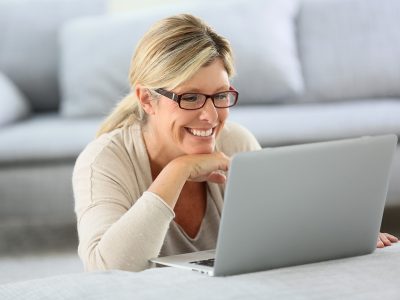 Genuine in their care
★★★★★
"
I've been coming to the LandO Lakes location since 2012. Courteous, friendly, genuine, never rushed. The wait time could be improved, but its well worth the wait for great service and medical care. Dr. Whaba is amazing!
"
Extremely Patient and Helpful
★★★★★
"
Dr. Viega and staff were extremely helpful and patient when answering all of my questions on my first OB appointment. Christine the ultrasound tech was friendly and kind. Overall, from start to finish our first appointment was a joy! Thank you for making us feel so welcome and for sharing our excitement with us.
"
Dr. Trexler
★★★★★
"
Dr. Trexler is amazing! She takes the time to listen to my concerns and knows exactly how to respond in both an honest and calming manner. I am so grateful to have her as one of my doctors during my first pregnancy.
"
Great 1st time experience
★★★★★
"
I'm embarrassed to admit that I hadn't been to the Doctor's in a long time so needless to say I was SUPER nervous about my first visit. The technician who took my vitals was really sweet and made me feel super comfortable. I wish I could remember her name but she was awesome. My Doctor was Dr. Trexler and she was GREAT! She answered all my questions and explained everything she was doing before the exam, which made me feel really comfortable. She had good conversation with me while doing the exam to keep my mind off of what was happening (pap smear-no fun for anyone). All in all...the entire experience was fantastic and I would recommend The Woman's Group and Dr. Trexler to everyone! 🙂 Thank you for a great first time visit!
"
Excellent Service
★★★★★
"
Very pleasant visit. Beautiful office, caring staff and excellent service.
"
Makes You Feel Good
★★★★★
"
Our visit with Dr. Russell was great. I had to leave my old OB office in Pinellas because it is just too far away. I was very, very nervous about switching doctors, but this office was recommended to me by a few different people. Dr. Russell reminded me so much of my previous OB/GYN. She is very personable, down to earth, and talks to you in way that really makes you feel good. The nurses have also been great.
"
Dr. Crooke Made My Day
★★★★★
"
Dr. Eva Crooke made my day. Put me at ease Got a TIMELY call from her as well. I don't think I have EVER spoken directly to a MD on the phone! Thank you!
"
Patient
★★★★★
"
My first visit, Dr. Lancaster is amazing. Took here time with me and very sweet. Office is beautiful, Stuff was helpful, so friendly and very nice.
"
Full Confidence
★★★★★
"
Dr. Madelyn Butler has my full confidence after 3 procedures in 2 years. It looks natural due to her expertise and I am thrilled with the results!
"
Quality Customer Service
★★★★★
"
Quality of customer service provided by all staff members and the time Dr. Karolina Borodo took to answer my questions and concerns.
"
Excellent Care
★★★★★
"
Excellent care and a wonderful bedside manner. From check-in to check-out, stellar service.
"
Very Comfortable
★★★★★
"
My first time here but Dr. Sanchez Russell made me feel very comfortable.
"
★★★★★

based on

118

reviews
Overall rating:
If you'd like to leave a review for The Woman's Group, you may do so right here! We appreciate our patients. Please feel free to give us a call with any questions or concerns!