Reviews
We appreciate our patients' trust and opinions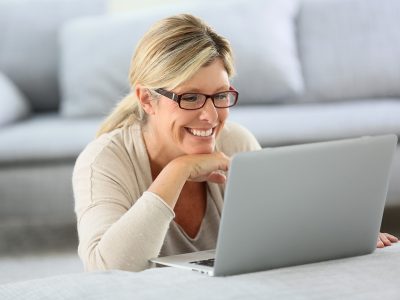 Great Experience
★★★★★
"
I was so pleasantly surprised that every staff member I encountered was friendly and had a smile on their face. Everyone was so helpful with any questions I've had. I never felt so sure and comfortable while checking in and checking out. Dr. Alidina was also so pleasant to work with. She explained everything thoroughly and never made me feel rushed. I felt like I was the only one there at that time. Definitely a great overall experience!
"
Dr. Trexler
★★★★★
"
Dr. Trexler is amazing! She takes the time to listen to my concerns and knows exactly how to respond in both an honest and calming manner. I am so grateful to have her as one of my doctors during my first pregnancy.
"
GREAT OFFICE
★★★★★
"
I HAD THE PLEASURE OF SEEING DR. POLENDER. SHE IS SUCH AN AMAZING DOCTOR. DR. POLENDER IS SO CARRING, SHE TAKES TIME TO LISTEN AND UNDERSTAND YOU. I WOULD RECOMMEND HER TO ALL. THE OFFICE STAFF ARE JUST AS CARING. I TELL EVERYONE ABOUT THE OFFICE. JUST WANT TO THANK HER FOR ALL HELP WITH MY ISSUES AND BEING PATIENT WITH ME. SHE TRULY LISTENED AND SOLVED THE PROBLEM.
"
Dr. Wahba is So Kind
★★★★★
"
Dr. Irene Wahba is so kind and patient. She thoroughly explained everything and made me feel so comfortable. The staff is incredibly friendly and so professional what a great office!
"
Made Me Feel Comfortable
★★★★★
"
First time patient and everything was great, Doctor was awesome...made me feel comfortable.
"
So Thankful
★★★★★
"
We are so thankful For the care I have received from this practice for the last 17 years and recommend you often to friends!
"
Choose The Woman's Group
★★★★★
"
Absolutely wonderful experience!! From the beautifully designed office to the relaxing music, I felt as if I was in a spa or resort. The nursing care, medical care, and chuck in and check out were exceptional!! I am so glad that I chose The Women's Group!
"
Amazing and Superior
★★★★★
"
Dr. Wahba is amazing!!! Can't say enough good about her...she has excellent professionalism and perfect bedside manner. Always puts you at ease with her caring and attentive personality. She is extremely intelligent and very thorough in her assessments and care. She individualizes care to the fullest and provides many options to suit your needs. I would VERY HIGHLY recommend Dr. Irene Wahba to anyone searching for an amazing, superior, beyond expectations physician!
"
Caring Group
★★★★★
"
I have been a patient of The Women's Group for years with my first doctor being Madelyn Butler who set the bar VERY high. I have recommended this group to many of my friends. Very professional; VERY caring.
"
Incredible & Caring Staff
★★★★★
"
This was my first ever experience with a gynecologist and I was scared out of my mind (to the point of literal unconsciousness). The entire staff as a whole treated me wonderfully and made me so secure and comfortable as they could clearly see I was incredibly nervous. I would absolutely recommend this location to anyone. I couldn't say enough nice things about Dr. Twitty if I tried. I have never been so blessed to have such an amazing doctor look after me. The care and thoughtfulness of these individuals is beyond great. Best medical experience I've ever had.
"
Dr. Wahba is GREAT!!
★★★★★
"
Dr. Wahba is so thorough and knowledgeable. She is also great at putting me at ease for the exams. The rest of the staff is great too. I've been a patient here for over 10 years and am extremely happy!
"
Fantastic experience
★★★★★
"
From my first appointment, to the delivery of my son, to my follow up visits, I cannot say enough good things about the doctors and staff at the North Tampa office! I interacted with several of the doctors at the office and each was extremely helpful and kind. The reception staff were always very welcoming and very professional. Dr. Barreiro delivered my son earlier this year and I could not have had a better experience. I would recommend this office to anyone!
"
4.8

out of

5

based on

122

reviews.
Overall rating:
If you'd like to leave a review for The Woman's Group, you may do so right here! We appreciate our patients. Please feel free to give us a call with any questions or concerns!