Reviews
We appreciate our patients' trust and opinions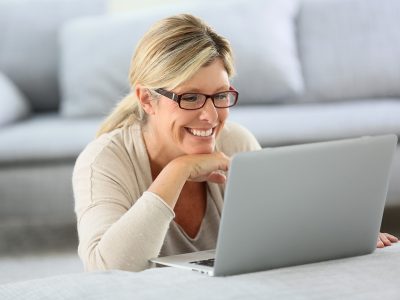 Caring Group
★★★★★
"
I have been a patient of The Women's Group for years with my first doctor being Madelyn Butler who set the bar VERY high. I have recommended this group to many of my friends. Very professional; VERY caring.
"
Included My Husband
★★★★★
"
I've just started visiting The Woman's Group and both of my experiences have been great. My husband and I are glad that we've been able to find this doctors' group. The environment is friendly and they include the husbands into the visits to make them feel welcomed.
"
Welcoming and Kind
★★★★★
"
We are so happy to be here! Our Doctor was very thorough and answered all of our questions putting us at ease. Everyone in the office is very welcoming and kind.
"
Great Environment
★★★★☆
"
The wait time was slightly extensive but the great environment, friendly and knowledgeable staff, and the professionalism and kindness of Dr. Russell made it worth it. Thank you!
"
Dr. Crooke is the Best
★★★★★
"
Dr. Crooke is the best. I am very satisfied with her service. Thank you for delivering my baby.
"
Always Calls Me Back
★★★★★
"
I like the fact that when I leave a message for the MA I always get a call back for any concerns I have, also my Dr offers me options and takes time to discuss.
"
Surpassed Expectations
★★★★★
"
Far surpassed expectations. Best office visit I've ever had.
"
Dr. Rousch is Amazing
★★★★★
"
Dr. Roush is amazing as well as the staff. I have referred numerous women to this group.
"
Dr. Serrano is Amazing
★★★★★
"
Dr Serrano and her MA were amazing and made me feel very comfortable. I would recommend her to anyone.
"
Took Concerns Seriously
★★★★★
"
I appreciated that my doctor took my concerns seriously and scheduled a follow up appointment to look into my issues further. In the past, with other practices, my concerns have been dismissed. Being heard was refreshing.
"
Love This Office and Staff
★★★★★
"
I love this office and the staff. I'm always sad when I'm done with all my OB visits and only get to see everyone 1x/year!
"
Always Recommend TWG
★★★★★
"
I've been a patient at the Women's group south location for almost 10 years and they have always made my experiences with pregnancy and postpartum, comforting. I will continue with this practice and absolutely love Dr Cohen! She delivered my last baby so quick and with ease I will be forever greatly! I love sharing my birthing stories to fellow friends and always recommend TWG.
"
If you'd like to leave a review for The Woman's Group, you may do so right here! We appreciate our patients. Please feel free to give us a call with any questions or concerns!