Reviews
We appreciate our patients' trust and opinions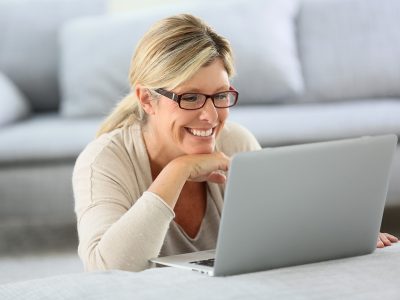 Utmost Respect
★★★★★
"
My being elderly it is hard to feel comfortable regarding medical check ups. Dr. Russell and Staff treated me the upmost respect. I appreciate all of you and keep up the awesome job.
"
Very Comfortable
★★★★★
"
Was truly pleased with the staff and the cleanliness of the office very comfortable with Dr. Madelyn Bulter.
"
So Thankful
★★★★★
"
We are so thankful For the care I have received from this practice for the last 17 years and recommend you often to friends!
"
What a Lovely Experience with Dr. Cohen
★★★★★
"
I absolutely enjoyed my first prenatal visit with Dr. Cohen! She took the time to answer all of my questions and was so kind and very personable. The staff was also very friendly!
"
Incredible & Caring Staff
★★★★★
"
This was my first ever experience with a gynecologist and I was scared out of my mind (to the point of literal unconsciousness). The entire staff as a whole treated me wonderfully and made me so secure and comfortable as they could clearly see I was incredibly nervous. I would absolutely recommend this location to anyone. I couldn't say enough nice things about Dr. Twitty if I tried. I have never been so blessed to have such an amazing doctor look after me. The care and thoughtfulness of these individuals is beyond great. Best medical experience I've ever had.
"
I Would Refer My Friends
★★★★★
"
I felt relaxed, welcomed, warm feeling of embracement from all of staff and beautiful office. I would refer my family and friends thank you for your patience with me.
"
I Love The Woman's Group
★★★★★
"
I love the office & the staff! Everyone is so professional and friendly. I love The Woman's Group.
"
Excellent Care
★★★★★
"
Excellent care and a wonderful bedside manner. From check-in to check-out, stellar service.
"
Best in Tampa
★★★★★
"
The complete staff is amazing! Best office in Tampa in my opinion.
"
Care and Attention
★★★★★
"
I have been very pleased with the care and attention I receive at The Woman's Group. The MDs are always very attentive and really listen to my concerns. The office staff is always pleasant and helpful. The waiting room is very comfortable and decorated in such a way that it doesn't feel cold and unfriendly like most MD offices. I did not find that when I lived in Virginia for 14 years (tried several practices). Where I went in PA was very similar to The Woman's Group so I am very happy to have found a great group.
"
I Trust Her
★★★★★
"
I've been a patient of Dr. Cohen for more years than I can remember. She has always been friendly, personable, and of course professional. I trust her and that is important. I recommend her to friends when they are looking for a new doctor.
"
Dr. Trexler
★★★★★
"
Dr. Trexler is amazing! She takes the time to listen to my concerns and knows exactly how to respond in both an honest and calming manner. I am so grateful to have her as one of my doctors during my first pregnancy.
"
★★★★★

based on

118

reviews
Overall rating:
If you'd like to leave a review for The Woman's Group, you may do so right here! We appreciate our patients. Please feel free to give us a call with any questions or concerns!