Reviews
We appreciate our patients' trust and opinions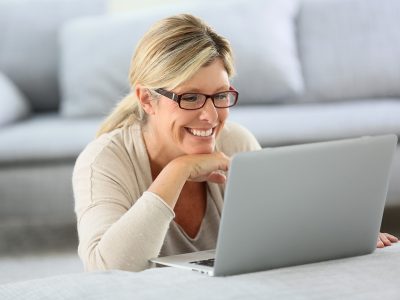 Dr. Trexler is Great
★★★★★
"
I visit the office weekly for weight management, but was in for my annual with a doctor I had never seen before for this visit. It's always nice to come into an office where they know you by name when you come in, and Dr. Trexler was great and so friendly.
"
I Recommend this Practice
★★★★★
"
I love The Women's Group and recommend it to all of my friends. The staff is caring, empathetic and thoughtful! The doctors are equally concerned about mental as physical health... they are brilliant and warm! Both of my daughters were delivered by doctors at TWG and I wouldn't go anywhere else. I was incredibly touched by their professionalism, thoughtfulness and warm natures!
"
Love Love Love Dr. Ranes
★★★★★
"
I would just like to say I love love love Dr. Ranes, she is very caring and an excellent physician. She made my labor so easy I will forever be grateful! I had some hiccups with the office staff at the beginning but it all got sorted out. I would recommend Dr. Ranes and this office to anyone! Thank you so much for everything
"
Dr. Alidina Goes Above and Beyond
★★★★★
"
Obsessed with Dr. Alidina will continue to drive as far as needed just to see her. She always goes above and beyond for her patients allowing them to feel comfortable talking to her about their questions and concerns. She is a genuine and caring doctor! I look forward to continuing to see her!
"
Part of the Family
★★★★★
"
Dr. Butler is amazing, she makes you feel like part of the family.
"
Dr. Polender is Superb
★★★★★
"
Phenomenal. Dr. Allison Polender is simply superb. The best OB/GYN I have ever had.
"
Comforting and Nice
★★★★★
"
The staff, nurses and physician were AMAZING ! They were comforting and nice.
"
Dr. Crooke
★★★★★
"
Dr Crooke answered all my questions with empathy gave me information that will help me with my issues and I did not feel rushed
"
Excellent Doctor
★★★★★
"
Excellent doctor and staff. We will definitely go to Dr. Janeen Alidina again. She was very personable. Visit was on time. Office was nice. Thank you!
"
Patient
★★★★★
"
My first visit, Dr. Lancaster is amazing. Took here time with me and very sweet. Office is beautiful, Stuff was helpful, so friendly and very nice.
"
I Trust Her
★★★★★
"
I've been a patient of Dr. Cohen for more years than I can remember. She has always been friendly, personable, and of course professional. I trust her and that is important. I recommend her to friends when they are looking for a new doctor.
"
Incredible Staff!
★★★★★
"
Every member of the staff is incredible! I am even greeted by name when I check in 🙂 Dr Twitty is always so kind and compassionate and you can tell she truly cares about her patients.
"
If you'd like to leave a review for The Woman's Group, you may do so right here! We appreciate our patients. Please feel free to give us a call with any questions or concerns!