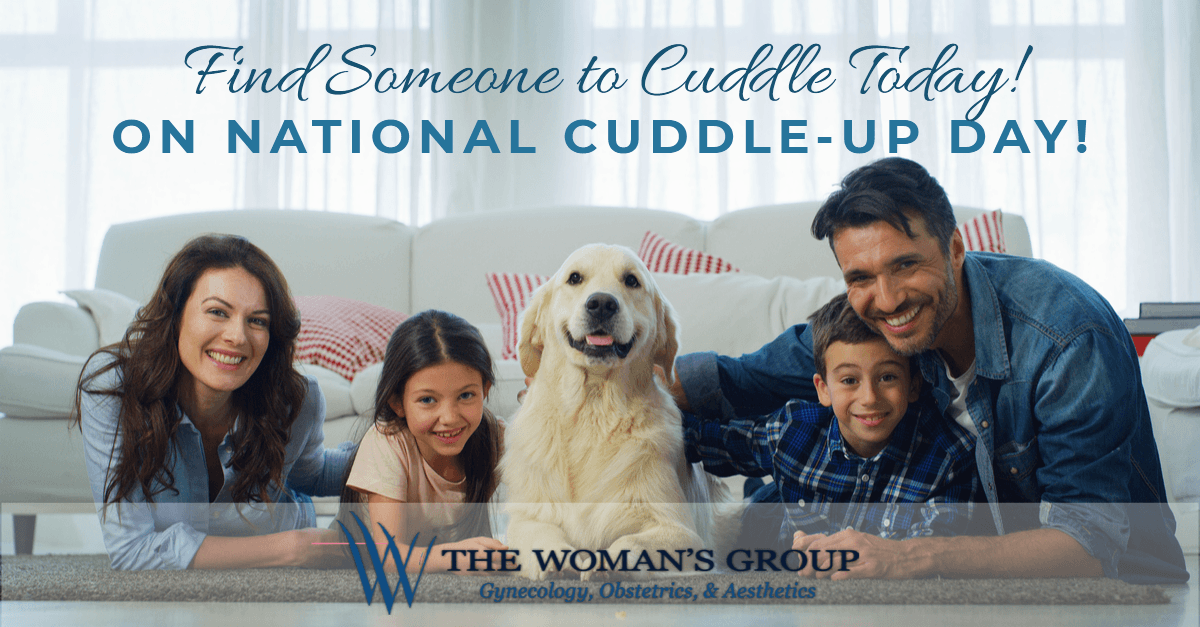 Every January 6th it's time to review why we should make the most out of National Cuddle-Up Day!

The health benefits of cuddling are great. So great, in fact, that they earned 'Cuddling' a day in the national spotlight!
Hugging and cuddling have the ability to keep us warm on chilly evenings while releasing much appreciated oxytocin and dopamine in our bodies. Oxytocin is sometimes called the 'Cuddle Chemical' and most women know it for the role it plays in childbirth and bonding. We at The Woman's Group Tampa know this well! Ongoing research into oxytocin is showing an even wider role played in many additional human behaviors. You can learn more about oxytocin research findings here from the resources of the Society of Endocrinology.
January is a great month to start exercising our cuddle strategies to stay warm and balanced. Cold muscles, sore muscles, and tired joints can all benefit by the release of oxytocin. Additionally, this magic hormone reduces the effects of anxiety while lowering blood pressure naturally. All this for free! The dopamine released also has positive effects on memory and the ability to focus.
So now you can definitively tell your kids that hugging them before they do homework really is for their own good – and will reduce your stress too!
We should all make hugs and cuddles part of our daily family life for good health!
For those of us with more fur-family (dogs and cats) than human companions in the home, not to worry! We get the same benefits of oxytocin release from cuddling up with our four legged friends.
So Happy National Cuddling Day to you and yours! The Woman's Group recommends adding cuddling and hugs to your to-do list today and everyday for the free and wonderful heath benefits for yourself and those you love and take care of!
**Important Disclaimer: Please cuddle responsibly. Only cuddle dogs and cats that are obviously friendly and enjoy being cuddled… please do not try and cuddle feral cats or disgruntled dogs… Same disclosure for family members and children!! 🙂