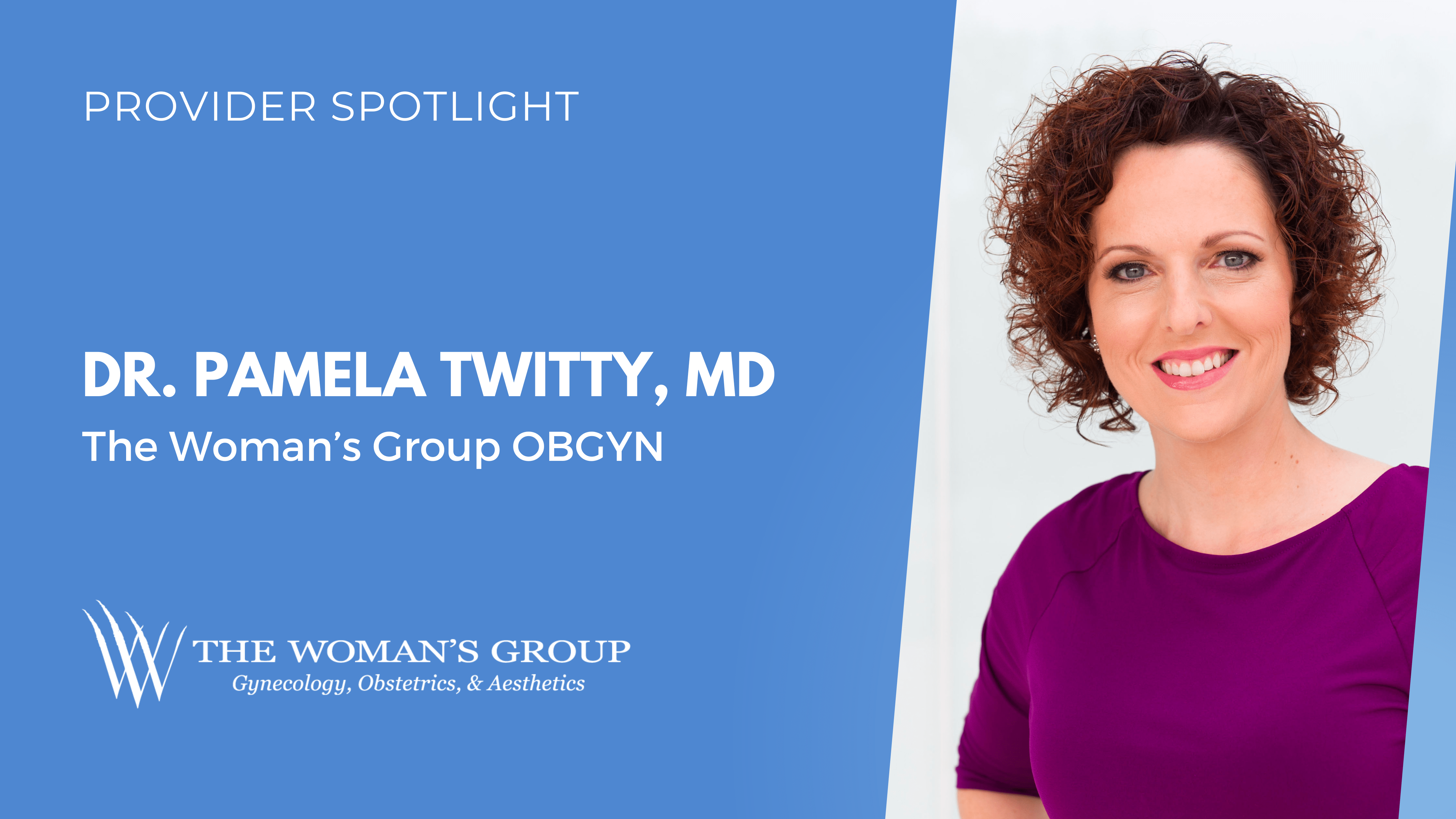 Provider Spotlight | Dr. Pamela Twitty, MD

In this installment of our Provide Spotlight series, we are shining a spotlight on Dr. Pamela Twitty, MD, a highly valued partner, Obstetrician and Gynecologist on our medical team for many years. With her desire to build trusting and lasting relationships with her patients, Dr. Twitty develops open lines of communication to educate and enlighten her patients in their healthcare needs.
Get to know Dr. Twitty with us, in her own words!
What first drew you to the field of Obstetrics and Gynecology?
It's funny the things that pull your life in different directions, but there is one specific moment that stands out for me. I used to work as a nurse tech in the emergency department in Tallahassee. I got to witness first hand the precipitous delivery of a woman who didn't realize she was pregnant. I had already been considering the field of OBGYN, but that day sold me hook, line, and sinker.
What do you enjoy most about being part of The Woman's Group?
Being a part of a team that functions like a family. It's easy to come to work and love what you do when you look forward to the faces you get to see in the office, the patients you have the privilege of taking care of, and camaraderie that we all share.
What is an important value that you hold close to your heart as a physician in your day-to-day life?
The first thing that comes to mind I guess is more of a trait than a value. I see myself as a problem solver. A big part of what I love about medicine is being able to put pieces of a diagnostic puzzle together to come up with a solution for my patients. I feel this readily translates to my life outside of the office, whether it's tinkering around the house, or navigating times of stress, I enjoy the challenge.
What is one of the most fulfilling parts of your role in the women's healthcare field?
Hands down it is developing trusting and lasting relationships with my patients. I love being able to share my knowledge, educate my patients about their bodies and medical concerns, and empower them to make choices and changes in their lives to grow and heal.
What's your favorite way to de-stress?
It's hard to pick a favorite. It's probably split fairly evenly between sweating my you-know-what off at OrangeTheory, binge watching some random and mindless series on Netflix while snuggling my fur babies, taking long nature walks with my partner, and having a fun night out on the town with my chosen family. Depending on the day or my mood, all are fantastic!
What's your favorite TV show or movie?
Oooohhhh…another toughie. Hip check answer is The Silence of the Lambs, equally creepy and cheesy. But I also love a good Disney movie, Moana is probably my most recent favorite.
What's your favorite part about living in Tampa?
All of the opportunities to have fun! Whether it's an awesome show at the Straz, a quick trip over to St Pete, enjoying the rapidly evolving foodie scene, or just meandering around one of the great parks around town, you're never lacking for something to do. I didn't grow up in Tampa, but it definitely feels like home.