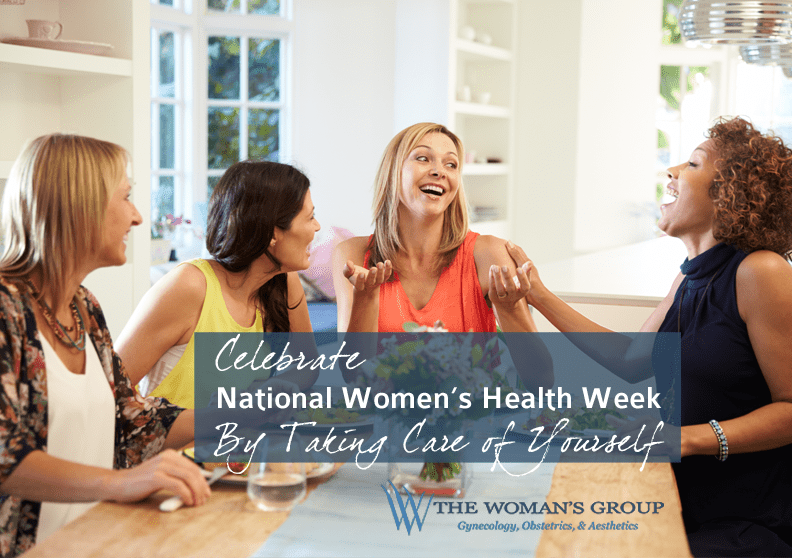 We have some great ideas for self-care to share with you for National Women's Health Week!
First, in honor of National Women's Health Week, we made a handy dandy checklist of simple things you can do to feel mentally sharp and stay physically sound in your every day life. Next, we'll share some details about some of our favorite products and services available here at The Woman's Group Tampa that support self-care. We will discuss our weight loss program, a fabulous skincare and cancer prevention product, and our in-office laser vaginal rejuvenation service!
As a woman, a wife, a partner, a mother, a daughter, or a darn good friend, you may not feel that you have the time to make yourself a priority. Remember that those depending on you need you to stay healthy – both mentally and physically – just as much as you do! We are keeping it simple this year with a short, daily checklist you can implement into your written calendar (or set reminders and notifications in your phones!) to help you keep on top of YOU! Additionally, if you happen to have amazing peeps in your life, sharing the responsibility of self-care with trusted friends or a partner is always more fun!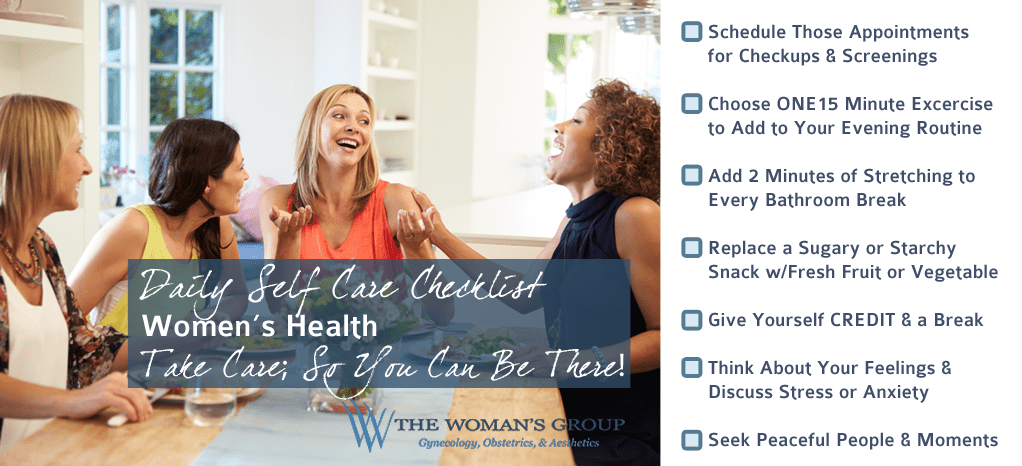 Sometimes self-care can be greatly assisted with products and services that may get you started in the right direction, create an enjoyable difference in the quality of your life, or provide healthy protection against harmful exposures. We happen to have some super-amazing services and one hot-to-trot product that fit these criteria to tell you about!
Our signature physician-guided weight loss program is truly all it's cracked up to be.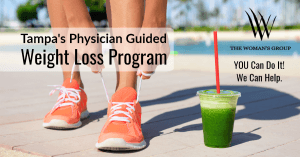 From the very start, our doctors partner with you to establish real, achievable goals – taking all of your history and current physical condition into consideration. Scheduled follow-up visits encourage and keep you accountable along your path. Results from this type of guided accountability program often become long-lasting lifestyle changes. If you're tired of yo-yo dieting and fads that don't work, check out our Weight Loss Program Page Here and schedule your first appointment with a trusted TWG doctor! Let us help you with a personalized, dedicated plan to safely lose those extra pounds this year. Gain longevity, look and feel good.
Our hot-to-trot product to share is Intellishade® TruPhysical™.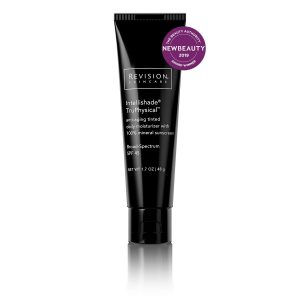 This 2019 NEWBEAUTY® Award Winner for The Best Tinted Moisturizer with an SPF is a first-of-its-kind moisturizer with a 100% all‐mineral broad‐spectrum sunscreen built-in. Formulated without hidden chemical sunscreens, parabens, alcohol, or artificial fragrances, this anti-aging daily moisturizer is intelligently designed to deliver the power of 5 anti-aging products in 1. With over 20 age-defying ingredients, a broad-spectrum mineral SPF45 protection, and a universal tint for an instant glow – this amazing tinted moisturizer and sunscreen is safe during pregnancy and for all skin types, even for those with sensitive skin. It helps to correct, protect, conceal, brighten and hydrate skin in one application. Talk about feeling and being healthy! This is a treasured product by those who use it and it delivers clinically-proven results. Did we mention that May is also Melanoma Awareness Month? To learn more about Intellishade® TruPhysical™, call in with your questions to our Aesthetics Director, Rebecca Seal, at (813)769-2778. When you order, let us know which office is most convenient to pick up your product!
In-office vaginal rejuvenation with virtually no downtime is something we just have to talk about!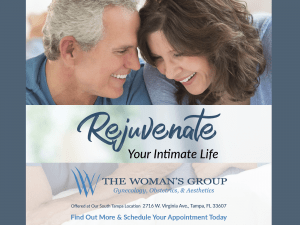 Through no fault of our own, as women age and move through many of life's stages, the elasticity in our vaginal walls starts to break down. This can lead to less-satisfying intercourse, uncomfortable urinary problems, and insecure emotions – to include 'sitting things out' that we might actually like to participate in with our friends or our families. For some women, feeling down and being less interested in intimacy and activity can quickly become the new normal. As an all-woman owned and operated gynecology practice – we are proud to offer FemiLift as an in-office, laser vaginal rejuvenation option in Tampa that supports so many women in regaining their personal comfort and confidence! To learn more about this painless procedure, administered by your TWG gynecologist, check out our Vaginal Rejuvenation Page Here  and then schedule your appointment! Talk about the ultimate in women's care!
We hope you find many great ways to implement self-care! If you have questions or concerns, please reach out to us. We've got you covered and look forward to supporting you in all things OB/GYN and Women's Health through all life's stages!