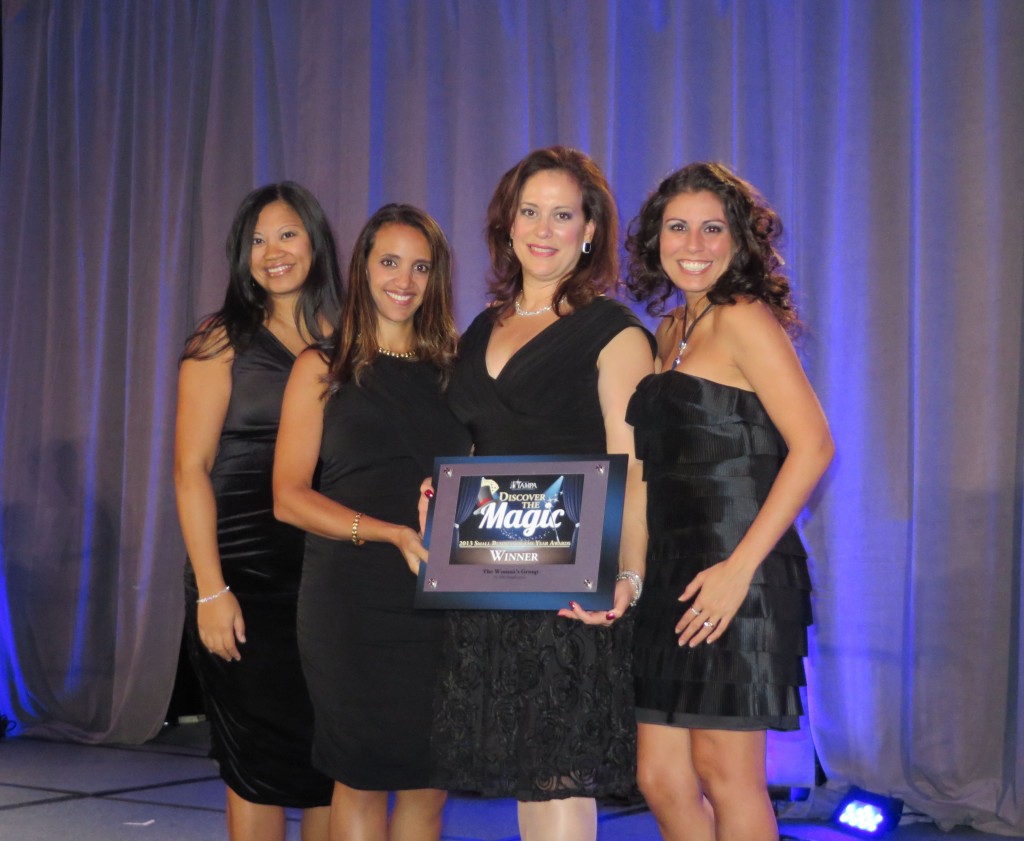 During a ceremony held at the Tampa Convention Center on September 20, 2013, and attended by over 800 area business leaders, The Woman's Group, a gynecology and obstetrics medical practice with a focus on women's health and wellness, was elected Small Business of the Year for the 50-150 employees category by a panel of judges under the leadership of the Tampa Chamber of Commerce.
The Woman's Group was nominated for this award by a representative from the BB&T Bank. An application presenting the organization's approach in a number of categories associated with business excellence was submitted for consideration. The Woman's Group was selected as a semi-finalist on the basis of this application. As a semi-finalist, representatives of the organization were given the opportunity to present to a group of judges and answer their questions. As a result of this step, the organization was selected as one of five finalists by the panel of judges. Subsequently, a group of four judges visited one of The Woman's Group sites for a first hand look at the operation. The final selection was determined by the sum of the scores received from each of the phases above.
The Woman's Group management and employees are thrilled with this recognition and are thankful to BB&T Bank for the nomination, the Tampa Chamber of Commerce for their leadership in making this award possible, and the many business community members who gave of their personal time during the various judging activities.