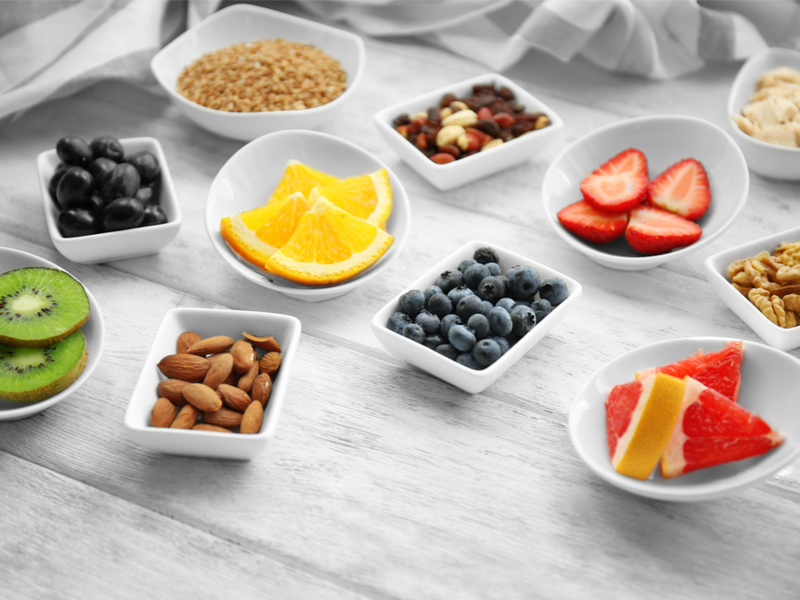 The Woman's Group physicians can talk with you about the right pharmaceutical grade supplements to improve your overall health.
When it comes to nutritional supplements, the quality of ingredients, the formulation and the particle size are all key factors. The Woman's Group doctors have researched pharmaceutical-grade nutritional supplement products and have found two brands that not only have exceptional quality, but their molecular structure allows the body to absorb them faster and more effectively than over-the-counter alternatives.
The products we recommend are from nutraMetrix™ and Pharmanex® brands. The physicians at The Woman's Group have worked with the makers of nutraMetrix™ to customize a general purpose blend specifically targeted to the needs of most women. Patients that take these products report improved sense of well-being, more energy, fewer allergic reactions and fewer colds.

Nutritional supplements include:
Isotonix®Optimal Blend – Exclusive to The Woman's Group, this blend includes OPC-3 and Calcium, providing 100% of the recommended daily values of essential vitamins and minerals to complement your diet.
Isotonix®OPC-3 – Powerful anti-oxidant and free radical scavenger to support the immune system. Promotes cardiovascular and joint health, healthful cholesterol and blood sugar levels and improves auto-immune function, allergies and inflammation.
Isotonix® Calcium Complete – Helps build strong bones and healthy teeth, supports cardiovascular health and promotes a healthful immune system.
Isotonix® Vitamin D with K2 – Promotes cardiovascular and immune system health and improves bone density.
Isotonix® Pre-Natal Vitamins – Delivers metabolically active forms of folic acid and other B-vitamins, in addition to supplying the recommended daily allowance of key vitamins and nutrients needed for an expectant mother.
Pharmanex Products
LifePac Nano – Offers a full complement of anti-aging vitamins and minerals and provides cell protection through nano-particle-size nutrients, phytonutrients, carotenoids and antioxidants. Supports a normal inflammatory response, feeds and protects the brain, offers DNA protection against free radicals, protects cardiovascular health and bone density, supports the immune system, normal blood sugar metabolism and corrects nutritional deficiencies.
LifePac Women Anti-Aging Formula – Offers an optimum level of bone nutrients, cell protection against free radicals, promotes healthful cardiovascular and immune systems and supports normal blood sugar metabolism. Corrects nutritional deficiencies.
Talk with our doctors to find out more about which supplements are right for you. Ask us about Nutritional Supplements or make an appointment for any service by calling 813-347-4080 or book your appointment online today!