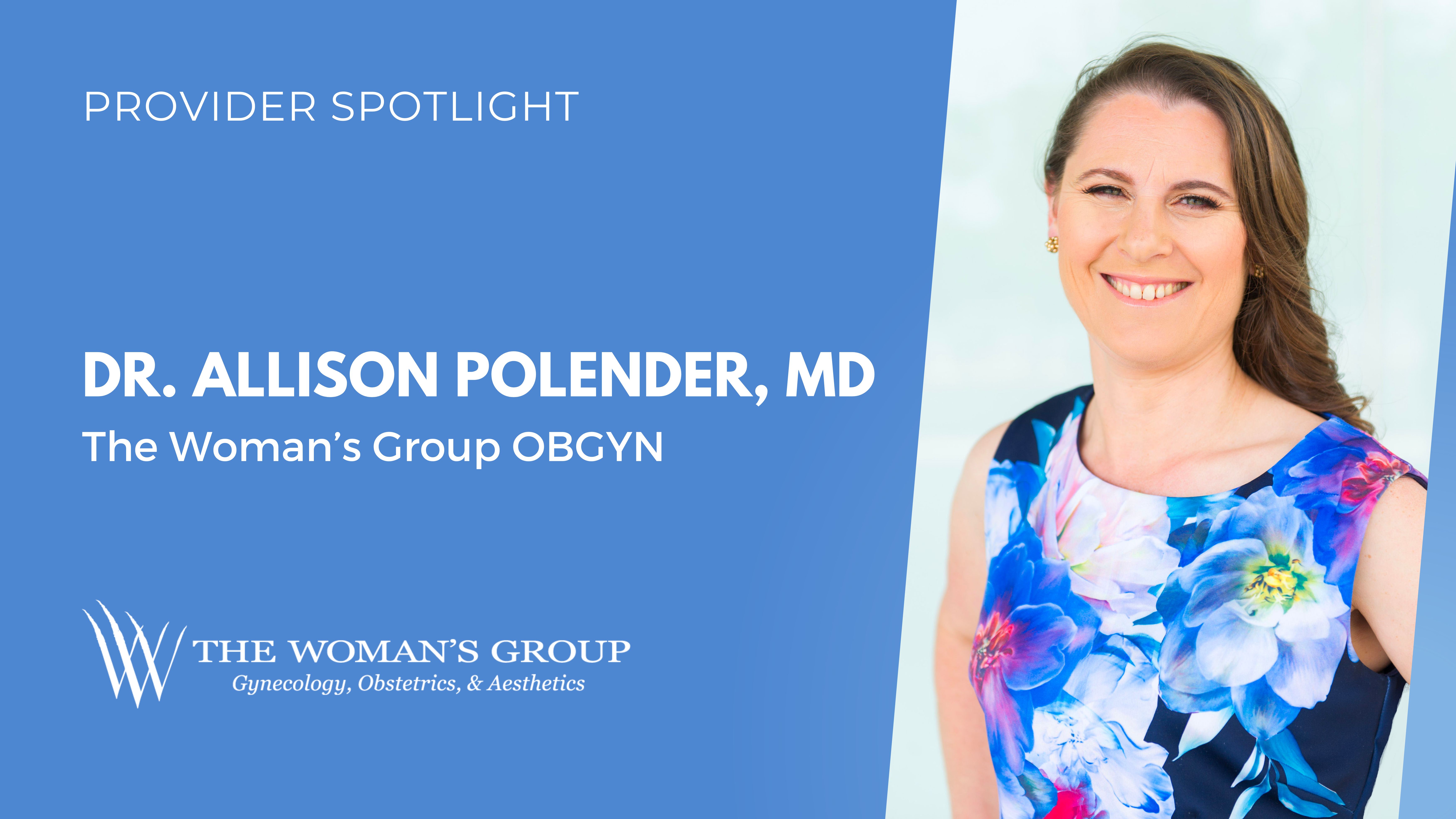 Provider Spotlight | Dr. Allison Polender, MD
Welcome to our Provider Spotlight series!
In this segment, we're highlighting one of our long-time medical professionals, Dr. Allison Polender, MD, a dedicated Obstetrician and Gynecologist we're honored to have on our team. With a wealth of experience and a passion for women's health, Dr. Polender brings a unique blend of expertise and compassion to her practice.
Get to know Dr. Polender with us, in her own words!
What first drew you to the field of Obstetrics and Gynecology?
I love the satisfaction of solving problems for patients, and the need for quick decision-making fits my personality style. Also, women need more physicians to take their concerns seriously, and to give them options for care that match their goals. I couldn't wait to provide this service for my patients.
What do you enjoy most about being part of The Woman's Group?
All of the physicians, nurse midwives, nurse practitioners, physician assistants, nurses, and office staff share a common goal: to deliver the best care for our patients. It is a gift to come to work every day with a like-minded group of women who give so much of their time and energy towards this purpose.
What is an important value that you hold close to your heart as a physician in your day-to-day life?
Both at work and at home, I can rapidly organize, prioritize, and take care of issues—I'm not a procrastinator. This quality leaves me more time to spend with my family and friends.
What is one of the most fulfilling parts of your role in the women's healthcare field?
By far, the most fulfilling quality of working in women's healthcare is this: when we dignify each woman, each interaction, each time, we are changing the culture of how women deserve to be treated by their medical providers. We show them that they deserve to be heard, and their concerns deserve to be taken seriously.
What's your favorite way to de-stress?
I love to go trail running—I am part of a group that goes each Saturday morning. It is wonderful to move through the woods, note the changes in the air as the seasons change, and chat with friends while exercising.
What's your favorite TV show or movie?
My family and I love The Princess Bride—we just watched it again the other night!
What's your favorite part about living in Tampa?
I love living in Tampa so much, it's hard to pick just one thing. One thing I'm grateful for every day is Bayshore Blvd. It's a gift to be able to run or bike from my house and observe the calming effect of the Bay's expanse of water, to be dazzled by the city skyline's lights, and to spot the stingrays, dolphins, water birds, and manatees.