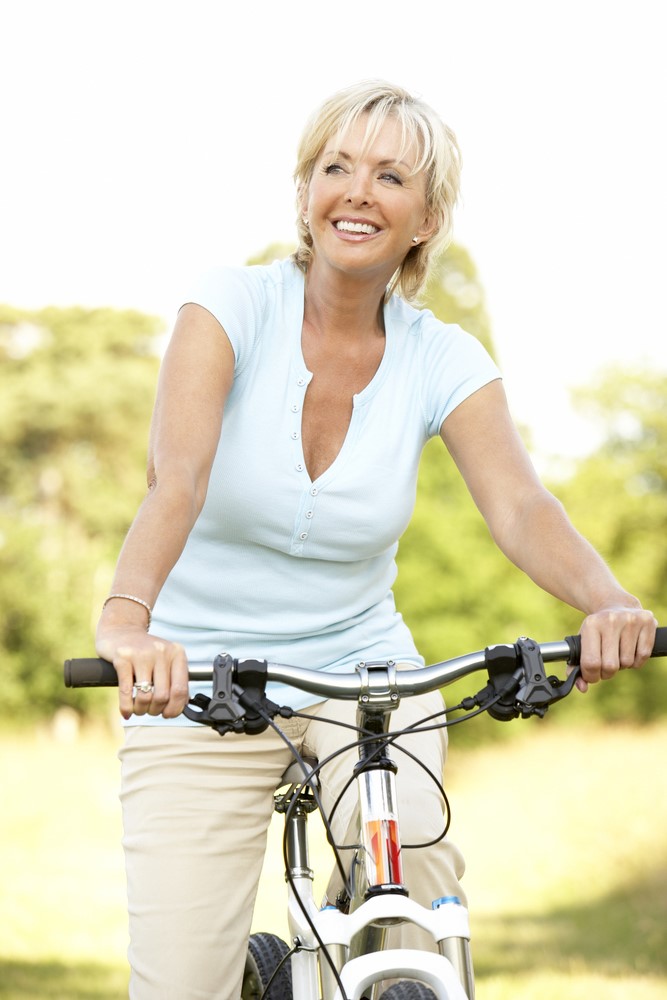 FemiLift Vaginal Laser Treatment
Improve your quality of life
Women experiencing vaginal changes may find relief from symptoms and renewed enjoyment of their favorite lifestyle activities by undergoing an in-office vaginal laser treatment at The Woman's Group, called the FemiLift.
FemiLift is a painless, in-office, non-surgical and minimally invasive vaginal laser procedure with very few side effects and significant benefits.
FemiLift Can Help Women Experiencing Vaginal Changes
Childbirth, the aging process, undergoing cancer treatments, experiencing extended periods of anxiety and depression, maintaining strenuous exercise routines, hormonal changes and menopause can all result in loss of vaginal elasticity, reduced sexual fulfillment, vaginal dryness, and stress incontinence.
The FemiLift laser is internationally approved to treat:
Vaginal Relaxation
Vaginal Dryness
Incontinence
The revolutionary FemiLift laser technology stimulates collagen growth, rejuvenating and tightening the vaginal walls to improve these symptoms. FemiLift is administered by your trusted TWG Gynecologist in our Tampa offices.
Non Invasive, Pain-Free Vaginal Tightening with FemiLift Laser
This revolutionary approach tightens the vagina using a powerful laser to deliver concentrated energy to the vaginal tissue. The result is the formation of new collagen fibers in the vagina's inner layers, firming the vaginal tissue. This procedure is performed in office, is painless, and does not require anesthesia or down-time. For best results, three treatments are recommended and many patients begin to feel the results after the first treatment. Patients report improvements in vaginal dryness, increased sensation, and stress urinary incontinence.
Quick Overview
The FemiLift vaginal laser procedure is performed in-office.
There is no anesthesia required.
There is no down-time, but we do recommend a 3 to 5 day wait before returning to sexual intercourse, using tampons, swimming, or taking a bath.
Patients report tightened vaginal walls with restored elasticity and comfort and also a reduction in stress incontinence.
Suggested number of treatments are three, yet improvement begins after first treatment.
Patients Who Shouldn't Have FemiLift
Those experiencing an active infection, HPV, Herpes, or Thrush
While on period, pregnant, breast feeding
Those who have given birth in the last 3 months
Those who experience keloid scarring
Those with a connective tissue disorder
Those who have Lupus or are photosensitive
Those on blood-thinning medication should discuss this with the Doctor
Possible Temporary Side Effects
Fever – reported rarely, some women experience short term fevers due to the inflammatory process the laser creates to produce new collagen.
Pain and Cramping – reported rarely, but some soreness or very mild irritation is common the first 3 days.
Bleeding – reported commonly, light bleeding or spotting is completely normal for the first 3 days.
Watery Discharge – very common and expected for the first three days.
While FemiLift is generally safe and well-tolerated, it is always important to pay attention to your body and reach out to your physician or nurse if you experience any unexpected outcome following a procedure.
The Woman's Group invites you to schedule a FemiLift consultation appointment today to learn more. FemiLift may be able to help you get back to your active lifestyle with confidence!
---
To see and hear more information about this procedure, visit the FemiLift video at this link: FemiLift Vaginal Tightening Video (Please note that this video of medical nature is for a mature audience and is hosted on the youtube website.)
FemiLift has now been featured in a television segment of The Doctors!
You may view the 3 and one-half minute segment of Urologist Dr. Jennifer Berman demonstrating how Femilift, a groundbreaking, minimally invasive laser treatment, is being used to treat urinary incontinence in women at this link: FemiLift Segment on The Doctors Video
You Can Request An Appointment Online - Fast & Easy!