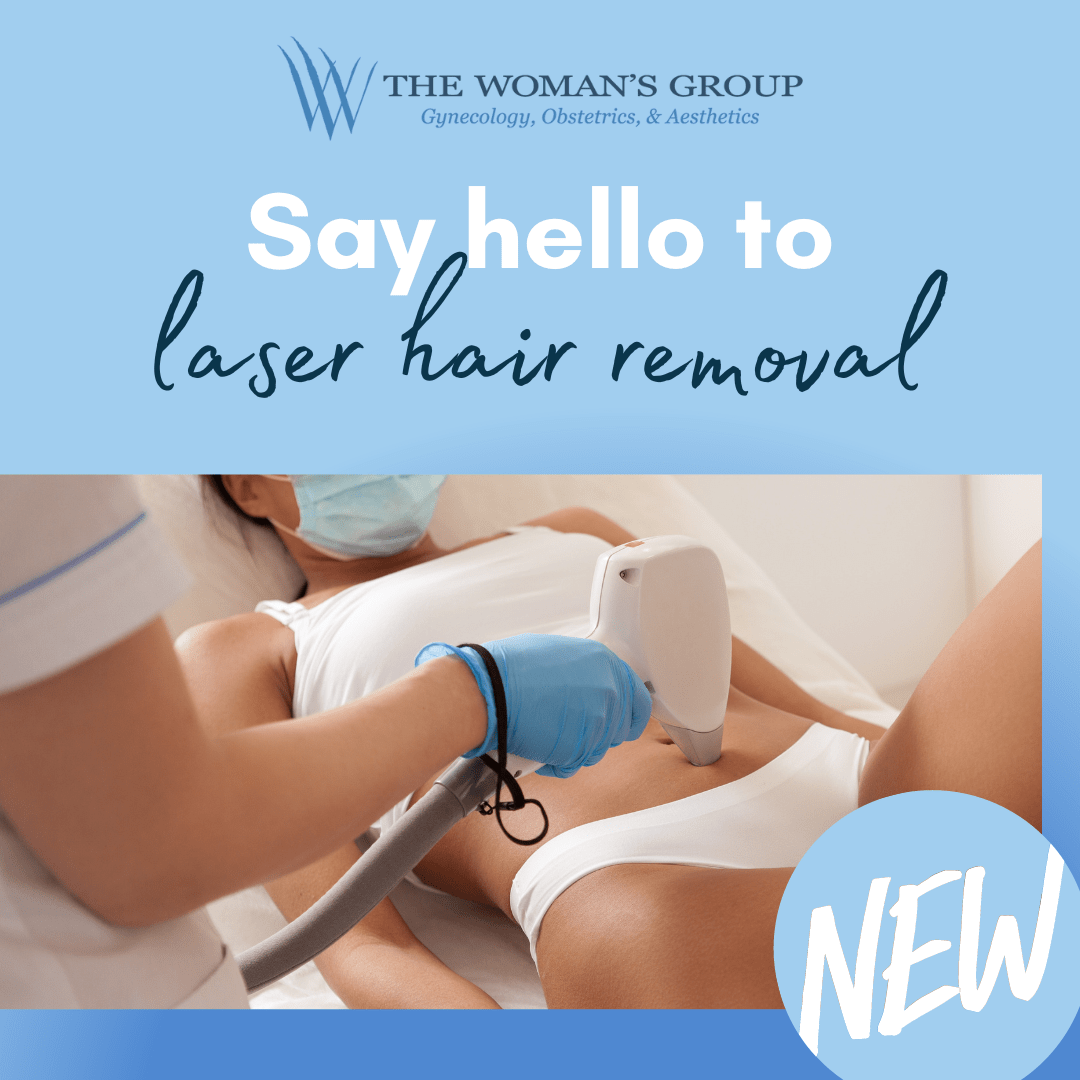 Ditch the razor, switch to laser
Laser Hair Removal in Tampa
Offered exclusively at The Woman's Group Riverview location, this safe and effective laser hair removal service is now available to existing and incoming, new patients.
A Unique and Virtually Painless Laser Hair Removal Experience
The Soprano ICE Laser offers a virtually painless and quick experience for patients seeking laser hair removal services in Tampa using a sweeping-in-motion technique.
A Complete Answer for Any Skin Tone
Our technology is safe and effective for all skin tones, from light to dark and also tanned skin. Unlike most hair removal laser systems, the Soprano ICE allows patients to enjoy the sun (within moderation) during the treatment process, making this new laser suitable for those with active outdoor Florida lifestyles.
An Effective Laser for Any Type of Hair
From coarse to fine hair and all in between, this laser delivers results. In addition to full body laser hair removal services for women, we are also offering laser hair removal services to men for areas from the waist up.
An Easy Way to Ditch the Razor
With no down time, a patient may expect to undergo 6-8 in-office treatments roughly 6 weeks apart to achieve optimal results. Prices are per session and depend on the size of the area(s) being treated. Ask about our flexible payment methods when you call to book.
Some points to note:
Treatments are scheduled 6 weeks apart
The area being treated must be shaved the night before the appointment
No spray tans, lotions, or makeup applied on laser treatment day
No sunburned, enflamed, or damaged skin on laser treatment day
We cannot laser over tattoos
Patients must be at least 6 months without the use of Accutane
Patients must be at least 2 weeks without using products which contain retinol (on area lasered)
This service is not appropriate for those pregnant or breastfeeding
We do offer flexible payment plans
Treatment Cost Per Area
Small Area Treatments ($50 per session): Uni-brow, Upper lip, Chin, Areola, Hands and fingers, Feet and toes, Happy trail, Peri-anal
Medium Area Treatments ($70 per session): Cheeks (of face), Neck, Cleavage, Underarms, Shoulders, Bikini, Glutes
Large Area Treatments ($150 per session): Face (full), Upper back, Lower back, Upper arms, Lower arms, Brazilian, Upper legs, Lower legs, Head scalp, Chest, Stomach
If you are interested in laser hair removal, give us a call to set up your first appointment. We can answer any questions you may have. We are excited to help you reduce the time and effort spent in shaving, waxing, and plucking! Let us help you achieve smoother tomorrows!
You Can Request An Appointment Online - Fast & Easy!